$35.00
AUD
Category: Animals
Puppies are wonderful, but there is something truly special about an old dog. It's the grey muzzle and salt-and-pepper eyebrows; the face that says 'been there, sniffed that.' It's the plodding gait; the long naps in the sunshine; the undiminished wonderment at the beauty of the world. And more than any thing, of course, it's the lifetime of love, laughter and licks. Most dog lovers wish their four-legged friends could live forever, and yet senior canines are surrendered to shelters and rescue groups in heartbreakingly high numbers. For some people, it seems ageing is an inconvenience rather than an achievement to be celebrated. But every day, all over the world, elderly dogs are doing incredible things. From saving lives and breaking records to leading online movements and surviving against the odds, stately seniors are wringing every ounce of joy and adventure from their lives. In Extraordinary Old Dogs, meet the geriatric tail-waggers proving there's plenty of life in the old dog yet.   ...Show more
$50.00
AUD
Category: Animals
A powerful and fascinating insight into the 100 animals - from the blue whale to the mosquito - that have had the biggest influence on humanity through the ages.  We are not alone. We are not alone on the planet. We are not alone in the countryside. We are not alone in cities. We are not alone in our h omes. We are humans and we love the idea of our uniqueness. But the fact is that we humans are as much members of the animal kingdom as the cats and dogs we surround ourselves with, the cows and the fish we eat, and the bees who pollinate so many of our food-plants.  In The History of the World in 100 Animals, award-winning author Simon Barnes selects the 100 animals who have had the greatest impact on humanity and on whom humanity has had the greatest effect. He shows how we have domesticated animals for food and for transport, and how animals powered agriculture, making civilisation possible. A species of flea came close to destroying human civilisation in Europe, while the slaughter of a species of bovines was used to create one civilisation and destroy another. He explains how pigeons made possible the biggest single breakthrough in the history of human thought. In short, he charts the close relationship between humans and animals, finding examples from around the planet that bring the story of life on earth vividly to life, with great insight and understanding. The heresy of human uniqueness has led us across the millennia along the path of destruction. This book, beautifully illustrated throughout, helps us to understand our place in the world better, so that we might do a better job of looking after it. That might save the polar bears, the modern emblem of impending loss and destruction. It might even save ourselves.   ...Show more
$20.00
AUD
Category: Animals
'Dusk is filling the valley. It is the time of the gloaming, the owl-light. Out in the wood, the resident tawny has started calling, Hoo-hoo-hoo-h-o-o-o.' There is something about owls. They feature in every major culture from the Stone Age onwards. They are creatures of the night, and thus of magic. T hey are the birds of ill-tidings, the avian messengers from the Other Side. But owls - with the sapient flatness of their faces, their big, round eyes, their paternal expressions - are also reassuringly familiar. We see them as wise, like Athena's owl, and loyal, like Harry Potter's Hedwig. Human-like, in other words. No other species has so captivated us. In The Secret Life of the Owl, John Lewis-Stempel explores the legends and history of the owl. And in vivid, lyrical prose, he celebrates all the realities of this magnificent creature, whose natural powers are as fantastic as any myth. 'John Lewis-Stempel is one of the best nature writers of his generation' Country Life ...Show more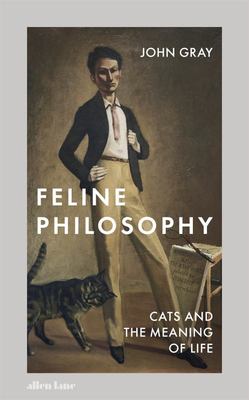 $40.00
AUD
Category: Animals
The history of philosophy has been a predictably tragic or comical succession of palliatives for human disquiet. Thinkers from Spinoza to Berdyaev have pursued the perennial questions of how to be happy, how to be good, how to be loved, and how to live in a world of change and loss. But perhaps we can l earn more from cats - the animal that has most captured our imagination - than from the great thinkers of the world. In Feline Philosophy, the philosopher John Gray discovers in cats a way of living that is unburdened by anxiety and self-consciousness, showing how they embody answers to the big questions of love and attachment, mortality, morality, and the Self: Montaigne's house cat, whose unexamined life may have been the one worth living; Meo, the Vietnam War survivor with an unshakable capacity for "fearless joy"; and Colette's Saha, the feline heroine of her subversive short story "The Cat", a parable about the pitfalls of human jealousy. Exploring the nature of cats, and what we can learn from it, Gray offers a profound, thought-provoking meditation on the follies of human exceptionalism and our fundamentally vulnerable and lonely condition. He charts a path toward a life without illusions and delusions, revealing how we can endure both crisis and transformation, and adapt to a changed scene, as cats have always done. ...Show more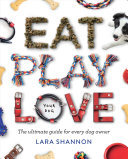 $30.00
AUD
Category: Animals
Lara Shannon is a dog lover. Spending her days working (and playing) with dogs as a dog trainer, and as part of her TV show Pooches at Play on Australia's Network 10, she knows just what a dog needs. In this go-to guide, Lara shares her expertise on how to help your dog live their life to the fullest, c overing everything from puppyhood until the end of life across three easy chapters: 'Eat', 'Play', 'Love'. The 'Eat' chapter includes DIY healthy dog food recipes, information on dog health and diets. The 'Play' chapter covers tips on dog training, behaviour and lifestyle issues, as well as a section on dog tricks. And, finally, in the 'Love' chapter Lara talks about things to consider before getting a dog through to travelling with dogs, and options when your dog becomes ill or passes away. In Eat, Play, Love (Your Dog), Lara will help you to understand why dogs do what they do, so you can enjoy a full and happy life together with your 'furever' pals.   ...Show more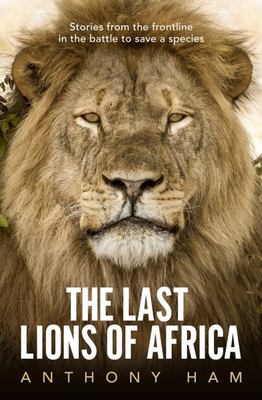 $33.00
AUD
Category: Animals
An incredible and moving account of one man's journey into the world of lions, why they are fast disappearing and what can be done to save them from extinction and thus save Africa, whose delicate ecosystem depends on these apex predators to keep everything in balance.
$30.00
AUD
Category: Animals
The remarkable relationships between our often cheeky birds and humans in Australian backyards all over the country are revealed with humour and charm. An ideal gift for any bird lover.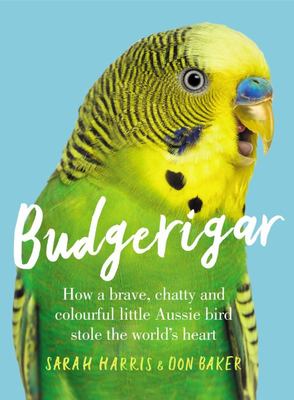 $30.00
AUD
Category: Animals
A curiosity of everything you ever wanted to know (or realised you never knew) about budgies. Beautiful and cheeky, delightful and enchanting, wild or tamed budgerigars are Australia's gift to the bird world.They sing and dance, and yawn as contagiously as humans. They are masters of mimicry. They grasp simple grammar, can count to six and have memories that belie their size. They've been coveted by royals and been companions to the great and famous as well as grannies in suburban kitchens around the world. They've been painted by masters, rendered in the finest porcelain and graced fashionable hats and earrings of the highest order. Their image has been used to sell whisky, stamps and laundry detergent and everything in between.Surprising, charming and occasionally alarming, Budgerigar is the book that at last opens the cage door on the incredible story of the little bird that grew. ...Show more
$35.00
AUD
Category: Animals
Birds, Jim Robbins posits, are our most vital connection to nature. They compel us to look to the skies, both literally and metaphorically; draw us out into nature to seek their beauty; and let us experience vicariously what it is like to be weightless. Birds have helped us in so many of our human endea vors: learning to fly, providing clothing and food, and helping us better understand the human brain and body.The Wonder of Birds illuminates qualities unique to birds that demonstrate just how invaluable they are to humankind-both ecologically and spiritually. The wings of turkey buzzards influenced the Wright brothers' flight design; the chickadee's song is considered by scientists to be the most sophisticated language in the animal world; and the quietly powerful presence of eagles in the disadvantaged neighborhood of Anacostia proved to be an effective method for rehabilitating the troubled young people placed in charge of their care.Exploring both cutting-edge scientific research and our oldest cultural beliefs, Robbins moves these astonishing creatures from the background of our lives to the foreground. ...Show more
$30.00
AUD
Category: Animals
A response to the devastating 2019-20 bushfires, Animals Make Us Human both celebrates Australia's unique wildlife and highlights its vulnerability. Through words and images, writers, photographers and researchers reflect on their connection with animals and nature. They share moments of wonder and reve lation from encounters in the natural world- seeing a wild platypus at play, an echidna dawdling across a bush track, or the inexplicable leap of a thresher shark; watching bats take flight at dusk, or birds making a home in the backyard; or following possums, gliders and owls into the dark. Hopeful, uplifting and deeply moving, this collection is also an urgent call to action, a powerful reminder that we only have one world in which to coexist and thrive with our fellow creatures. By highlighting the beauty and fragility of our unique fauna, Australia's favourite writers, renowned researchers and acclaimed photographers encourage readers to consider it in a new light. Featuring- Barbara Allen, Robbie Arnott, Tony Birch, James Bradley, Mark Brandi, Geraldine Brooks, Anne Buist, Melanie Cheng, Claire G. Coleman, Ceridwen Dovey, Chris Flynn, Nayuka Gorrie, Dan Harley, Ashley Hay, Toni Jordan, Leah Kaminsky, Paul Kelly, Meg Keneally, Tom Keneally, Cate Kennedy, David Lindenmayer, Ella Loeffler, Maia Loeffler, Jen Martin, Angela Meyer, Sonia Orchard, Favel Parrett, Marissa Parrott, Bruce Pascoe, Jack Pascoe, Sue Pillans, Nick Porch, Holly Ringland, Euan Ritchie, Antoinette Roe, Kirli Saunders, Graeme Simsion, Tracy Sorensen, Shaun Tan, Lucy Treloar, Karen Viggers, Emma Viskic, John Woinarski, Clare Wright. And photographers- Tim Bawden, Kristian Bell, Rohan Bilney, Justin Bruhn, Andrew Buckle, Matt Clancy, Amy Coetsee, Craig Coverdale, Angus Emmott, Terry Houston, Jayne Jenkins, Vivien Jones, Sue Liu, Michael Livingston, Caleb McElrea, Nick Monaghan, Richard Pillans, Gillian Rayment, Linda Rogan, David Maurice Smith, Steve Smith, Colin Southwell, Georgina Steytler, Wayne Suffield, Heather Sutton, Peter Taylor, William Terry, Patrick Tomkins, Belinda Wilson, Matt Wright. ...Show more
$60.00
AUD
Category: Animals
Aimed at both the novice and experienced beekeeper, and supported by over 350 photographs and drawings, this is the ultimate guide to Australian beekeeping. Chapters cover equipment, including the Flow Hive; colony management; pests and diseases; extracting honey; the bee-friendly garden; entering honey in competitions; and native bees. The Australian Beekeeping Manual is the most comprehensive reference for both novice and experienced beekeepers in Australia. The accessible yet detailed text, supported by over 350 full-colour photographs and illustrations, covers all the key areas, including the beekeeping equipment needed, how to obtain bees, where to locate them in the garden, and the basics of colony management. There are also in-depth chapters on the lifecycle of the honey bee, extracting honey, creating a bee-friendly garden, entering honey in competitions, pests and diseases, native bees, and rearing queens. A feature of this 2nd edition is the addition of a new chapter on the Flow Hive. The result is an invaluable beekeeping resource that will be referred to time and again, and which can be taken out to the hive for use as an immediate step-by-step guide or read at leisure. ...Show more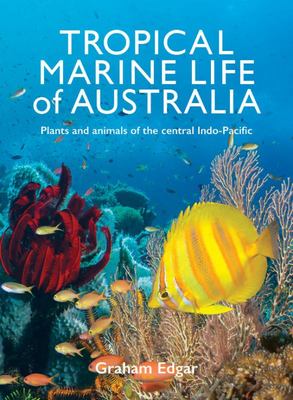 $50.00
AUD
Category: Animals
The definitive guide to tropical Australian and central Indo- Pacific marine life, covering over 2,400 species of animals and plants, including many never before photographed or covered in field guides.