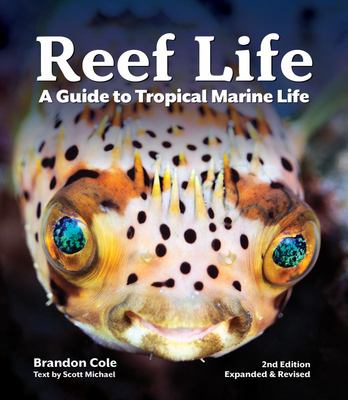 $49.95
AUD
Category: Animals
From tide pools to coral reefs and the open ocean beyond lies a world abounding with an assortment of colourful fish and fascinating creatures. The lure of the life that inhabits the ocean's reefs and open water is no secret to scuba enthusiasts and snorkelers who enjoy the opportunity to gaze upon this wonderful world through their dive masks. Reef Life identifies the most-likely encountered underwater life in the tropical marine environment, featuring more than 800 beautiful colour photographs that provide the keys to this magnificent world. A gallery of more than 400 species offers readers an extensive identification guide to the most-likely encountered fishes and features each in detail: name, species, habitat, range and a description particular to the animal covered. With sections on invertebrates and algae, this guide reveals much about the range of animals and plants in the undersea ecosystem. Included is behavioural information on feeding, mimicry, and symbiosis, providing insights into natural survival strategies taking place among animals beneath the ocean surface. The clear, concise descriptions of the myriad of animals in the tropical oceans are collected in this handy, portable and comprehensive reference for use in the field or at the desk. The surveys of the tropical ocean regions and sea life around the world include: *The Caribbean / The Hawaiian Islands / French Polynesia / The Fijian Islands / *The Philippines and South China Sea / Micronesia / The Indonesian Archipelago / *Papua New Guinea and the Solomon Islands / The Great Barrier Reef / *Western Thailand and Andaman Sea / The Maldives and Western Indian Ocean / *The Red Sea / Tropical Eastern Pacific. AUTHOR: Brandon Cole is a biologist, wildlife photographer and photojournalist specializing in the marine environment worldwide. His photography has appeared in hundreds of magazines including GEO, National Geographic, Newsweek, Outside, Scientific American and Smithsonian. Scott W. Michael is an internationally recognized writer, underwater photographer, and researcher who specialises in elasmobranchs (i.e., sharks, skates and rays) and coral reef fishes. He is the author of Reef Sharks and Rays of the World (1994). He is a scientific consultant for National Geographic Explorer and the Discovery Channel. 800 colour photographs ...Show more
$23.00
AUD
Category: Animals
From the bestselling author and star of National Geographic Channel's Dog Whisperer, the only resource you'll need for raising a happy, healthy dog. For the millions of people every year who consider bringing a puppy into their lives-as well as those who have already brought a dog home-Cesar Millan, the preeminent dog behavior expert, says, "Yes, you can raise the perfect dog " It all starts with the proper foundation in the early years. Here, Cesar tells you everything you need to know to create the best environment for a well-balanced dog in order to avoid behavior issues in the future, and shows you how to correct the most common behavior issues for young dogs.   Based on Cesar's own detailed experiences raising individual puppies from some of the most popular breeds, How to Raise the Perfect Dog is like having Cesar right beside you, as your own personal expert, coaching you and your dog from the first day of your life together.   Packed with new information aimed specifically at the particular needs of puppies and adolescents, and written in Cesar's friendly, accessible style, How to Raise the Perfect Dog answers all the most commonly asked questions and guides you towards a loving, satisfying life-long relationship with your best friend.   #1 New York Times bestselling author, Cesar Millan shows you how to raise the perfect dog and prevent behavior issues before they start, including: - what to expect from each stage of your puppy's development- quick and easy housebreaking- the essentials of proper nutrition- the importance of vaccinating-and of not over-vaccinating- creating perfect obedience from day one through rules, boundaries, and calm-assertive leadership- how to avoid the most common mistakes owners make raising puppies and young dogs- how to correct any issue before it becomes a problem- unique exercises and play to bring out the best in every breed   From the Hardcover edition. ...Show more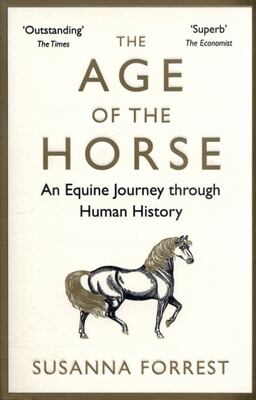 $24.99
AUD
Category: Animals
Man has always been fascinated by Equus caballus, recasting horse power into many forms: a hunk of meat, an industrial and agricultural machine, a luxury good, a cherished dancer, a comrade in arms and a symbol of a mythical past. From the wild tarpans sought by the Nazis to jade-laden treasure steeds i n Ancient China, broken-down nags recycled into sausages and furniture stuffing, stallions that face fighting bulls and brewery horses that charmed the founder of the Sikh Empire, The Age of the Horse knits the history of the horse into that of humans, through revolution, war, social change and uneasy peace. It also uncovers new roles for the horse in the twenty-first century as a tool in the fight against climate change and as a therapist for soldiers damaged in unwinnable conflicts.In this captivating book, Susanna Forrest takes a journey through time and around the world, from the Mongolian steppes to a mirrored manege at Versailles, an elegant polo club in Beijing and a farm, a fort and an auction house in America, exploring the horse's crucial role and revealing how our culture and economy were generated, nourished and shaped by horse power and its gifts and limits. ...Show more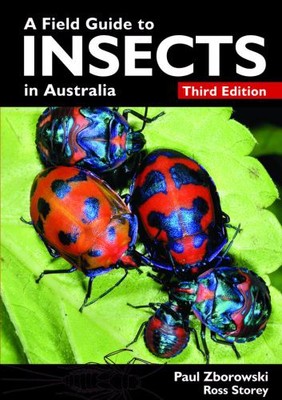 $35.00
AUD
Category: Animals
Whether you are an amateur insect enthusiast, a student or an Entomologist, this updated and revised third edition identifies all the major insect groups. More than 300 colour photos show the insects in their native habitat with all their many differences. Updated edition.
$40.00
AUD
Category: Animals
Interested in the origins of the species? Consider the Platypus uses pets such as dogs and cats as well as animal outliers like the axolotl and naked mole rat to wittily tackle mind-bending concepts about how evolution, biology, and genetics work. Consider the Platypus explores the history and features of more than 50 animals to provide insight into our current understanding of evolution. Using Darwin's theory as a springboard, Maggie Ryan Sandford details scientists' initial understanding of the development of creatures and how that has expanded in the wake of genetic sequencing, including the: Peppered Moth, which changed color based on the amount of soot in the London air; California Two-Spotted Octopus, which has the amazing ability to alter its DNA/RNA not over generations but during its lifetime; miniscule tardigrade, which is so hearty it can withstand radiation, lack of water and oxygen, and temperatures as low as -328 F and as high 304 F; and, of course, the platypus, which has so many disparate features, from a duck's bill to venomous spur to mammary patches, that scientists originally thought it was a hoax. Surprising, witty, and impeccably researched, Sandford describes each animal's significant features and how these have adapted to its environment, such as the zebra finch's beak shape, which was observed by Charles Darwin and is a cornerstone of his Theory of Evolution. With scientifically accurate but charming art by Rodica Prato, Consider the Platypus showcases species as diverse as the sloth, honey bee, cow, brown kiwi, and lungfish, to name a few, to tackle intimidating concepts is a accessible way. ...Show more
$25.00
AUD
Category: Animals
Fresh golden-yolk eggs in ready supply, organic fertilizer for the vegetable garden-what's not to love about keeping chickens? This handbook covers all you need to know to get started raising your very own brood of chickens. Whether you're considering getting chickens, or already have a few in the garde n, you will find answers to questions such as: What type of chicken suits your space? Where do you buy chickens? What should you look for when buying chickens? What housing will your chickens will require? What will your chickens will eat? How do you care for your chickens? It includes sections on chicken health, an easy reference breed list and directions on hatching chicks. Providing comprehensive and clear advice, Backyard Chickens offers not only the basics, but also a path into furthering your own interest in chickens by hatching and incubating your own. ...Show more

$25.00
AUD
Category: Animals
New Release February 2017 The birds found in Australia's bush, deserts and coastal regions, and even in its urban areas, provide an endless source of interest and entertainment, from noisy honeyeaters squabbling over wattle flowers to tiny pardalotes flitting high in the treetops. This very useful book and audio CD combination will be an essential addition to the bookshelves of birdwatchers of all levels. It helps the reader to identify a wide selection of species by sight and sound, with the focus being on those which are uniquely Australian. A little knowledge of songs and calls goes a long way to identifying the large number of birds that are heard but not seen. In the book each of the 70 species covered has a photo, along with descriptions of key ID features, habitat, distribution and the songs and calls which can be heard on the corresponding CD audio track. The CD incorporates hundreds of recordings of birds from all over the country, which have been accumulated over many decades ...Show more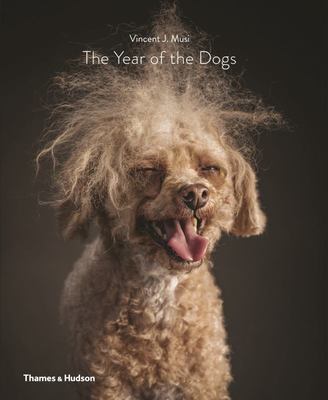 $45.00
AUD
Category: Animals
As a National Geographic photographer, Vince Musi travelled the world to photograph lions, tigers and bears. All that changed when his son turned sixteen - he decided to try something different; to spend some quality time at home and open a hometown studio to photograph dogs. From a farting bulldog to an opera-loving labrador, Musi chronicles the personalities of everyday dogs in words and photographs. His stunning portraits are matched with witty 'dogographies' and a comic blend of Vince's own personal stories - from girl-next-door crushes to professional failures - from his wildly popular Instagram feed. Now, for the first time, The Year of the Dogs brings together this eccentric cast of characters in one volume, doggone guaranteed to put a smile on the face of anyone who loves animals. ...Show more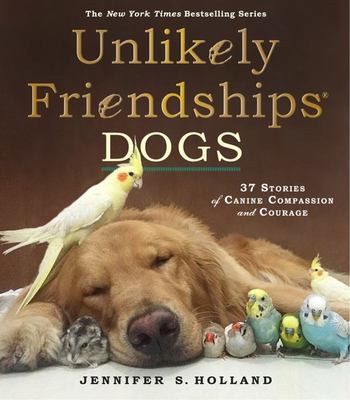 $30.00
AUD
Category: Animals | Series: Unlikely Friendships Ser.
A new book from the New York Times bestselling series. Enhanced with beautiful full-color photographs, these true stories of camaraderie, affection, and remarkable bravery are from the author of the New York Times bestsellers Unlikely Friendships, Unlikely Loves, and Unlikely Heroes, as well as other bo oks and calendars, with nearly two million copies in print. Meet Rex, a German shepherd who learned to love and trust again through the improbable friendship of a goose. The pit bull named Dolly, whose antics with her best friend, Sheldon the tortoise, include games of tag. For the millions of dog lovers, this heartwarming and inspirational book celebrates 37 stories of unusual canine companionship. ...Show more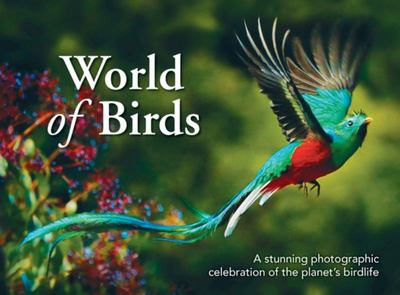 World of Birds
by New Holland New Holland Publishers
$25.00
AUD
Category: Animals
World of Birds is a photographic celebration of the diversity of the planet's feathered inhabitants. Covering the very common to the extremely rare, from tiny hovering jewel-like hummingbirds to plunge-diving gannets, the 300 images illustrate more than 200 of the world's 230 bird families and show the subjects hunting, feeding, displaying, fighting, flocking, roosting, rearing young and much more. ...Show more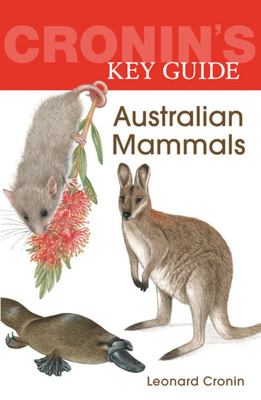 $35.00
AUD
Category: Animals | Series: Key guide series
An indispensable guide to Australia's fascinating monotremes, marsupials, and placental mammals. This book, the third in the Cronin's Key Guide series, is packed with information about the behavior, development, food, and habitat of Australia's remarkable mammals. Each entry fully describes a species an d its way of life; it even includes clues for finding certain obscure, often nocturnal, creatures by the telltale traces they leave behind. Colorfully illustrated throughout with detailed artwork and with maps showing where each animal occurs, this is a handy family reference or a perfect guide for the bushwalker or traveler. ...Show more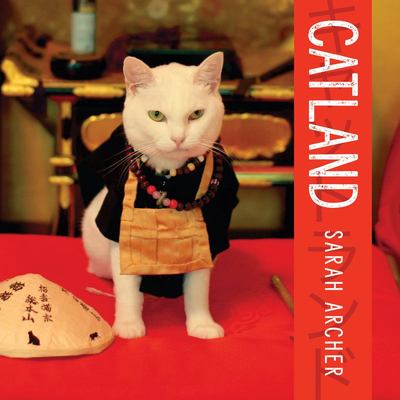 Catland
by Sarah Archer
$30.95
AUD
Category: Animals
In Japan, cats rule. And the country's feline love affair is now a worldwide phenomenon. From cat cafés and Hello Kitty to the familiar sight of a maneki neko ("beckoning cat") waving its paw from a shop window, cat lovers all over the world are more immersed in Japan's cat culture than they may realize .With charming storytelling, Catland will introduce you to cats practicing to become monks, a designer who makes cat costumes inspired by the fashions of 18th-century France, and skilled craftsmen who build pieces of fine furniture precisely scaled down to suit feline customers. Packed with photographs, works of art, pop culture and folklore, Catland is the perfect gift for the cat lover in your life. ...Show more