$35.00
AUD
Category: British
The #1 New York Times bestselling author of The Devil in the White City and Dead Wake delivers a fresh and compelling portrait of Winston Churchill and London during the Blitz "A bravura performance by one of America's greatest storytellers."--NPR NAMED ONE OF THE MOST ANTICIPATED BOOKS OF 2020 BY The Washington Post * HuffPost * The Seattle Times * Lit Hub * The Week * PopSugar On Winston Churchill's first day as prime minister, Adolf Hitler invaded Holland and Belgium. Poland and Czechoslovakia had already fallen, and the Dunkirk evacuation was just two weeks away. For the next twelve months, Hitler would wage a relentless bombing campaign, killing 45,000 Britons. It was up to Churchill to hold his country together and persuade President Franklin Roosevelt that Britain was a worthy ally--and willing to fight to the end. In The Splendid and the Vile, Erik Larson shows, in cinematic detail, how Churchill taught the British people "the art of being fearless." It is a story of political brinkmanship, but it's also an intimate domestic drama, set against the backdrop of Churchill's prime-ministerial country home, Chequers; his wartime retreat, Ditchley, where he and his entourage go when the moon is brightest and the bombing threat is highest; and of course 10 Downing Street in London. Drawing on diaries, original archival documents, and once-secret intelligence reports--some released only recently--Larson provides a new lens on London's darkest year through the day-to-day experience of Churchill and his family: his wife, Clementine; their youngest daughter, Mary, who chafes against her parents' wartime protectiveness; their son, Randolph, and his beautiful, unhappy wife, Pamela; Pamela's illicit lover, a dashing American emissary; and the advisers in Churchill's "Secret Circle," to whom he turns in the hardest moments.   The Splendid and the Vile takes readers out of today's political dysfunction and back to a time of true leadership, when, in the face of unrelenting horror, Churchill's eloquence, courage, and perseverance bound a country, and a family, together. ...Show more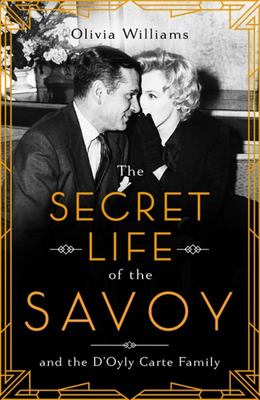 $33.00
AUD
Category: British
The story of the Savoy's founders, through three generations and a hundred years of luxury In 1889, Victorian impresario Richard D'Oyly Carte opened The Savoy, Britain's first luxury hotel. Allowing the rich to live like royalty, it attracted glamour, scandal and a cast of eccentric characters, with the D'Oyly Carte family elevated to a unique vantage point on high society. THE SECRET LIFE OF THE SAVOY tells their story through three generations: Richard (a showman who made his fortune from the Gilbert and Sullivan operas), Rupert (who expanded the D'Oyly Carte empire through two world wars and the roaring twenties), and Bridget (the reluctant heiress and last of the family line). In this, the first biography of the family, Olivia Williams revives their extroardinary cultural legacy, told through the prism of their iconic hotel and its many distinguished guests. ...Show more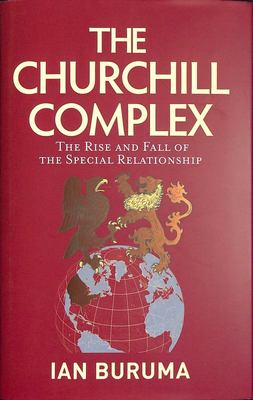 $40.00
AUD
Category: British
A brilliant and insightful history of the special relationship between the UK and the USA, which Ian Buruma argues is now under threat with the election of Donald Trump and Brexit.
$23.00
AUD
Category: British
Hailed as "the great nature writer of this generation" (Wall Street Journal), Robert Macfarlane is the celebrated author of books about the intersections of the human and the natural realms. In Underland, he delivers his masterpiece: an epic exploration of the Earth's underworlds as they exist in myth, literature, memory, and the land itself. In this highly anticipated sequel to his international bestseller The Old Ways, Macfarlane takes us on an extraordinary journey into our relationship with darkness, burial, and what lies beneath the surface of both place and mind. Traveling through "deep time"--the dizzying expanses of geologic time that stretch away from the present--he moves from the birth of the universe to a post-human future, from the prehistoric art of Norwegian sea caves to the blue depths of the Greenland ice cap, from Bronze Age funeral chambers to the catacomb labyrinth below Paris, and from the underground fungal networks through which trees communicate to a deep-sunk "hiding place" where nuclear waste will be stored for 100,000 years to come. Woven through Macfarlane's own travels are the unforgettable stories of descents into the underland made across history by explorers, artists, cavers, divers, mourners, dreamers, and murderers, all of whom have been drawn for different reasons to seek what Cormac McCarthy calls "the awful darkness within the world." Global in its geography and written with great lyricism and power, Underland speaks powerfully to our present moment. Taking a deep-time view of our planet, Macfarlane here asks a vital and unsettling question: "Are we being good ancestors to the future Earth?" Underland marks a new turn in Macfarlane's long-term mapping of the relations of landscape and the human heart. From its remarkable opening pages to its deeply moving conclusion, it is a journey into wonder, loss, fear, and hope. At once ancient and urgent, this is a book that will change the way you see the world. ...Show more
$23.00
AUD
Category: British
'Provides a wealth of juicy anecdotal material about five centuries of court life' New York Times 'Naughty Knickers version of our island story' Daily Mail --------------------------------------------- Ladies in Waiting chronicles the lives of famous and infamous ladies who served royalty, casting a f resh, intimate angle on four hundred years of monarchy. For centuries, the most beautiful, able and aristocratic women in England competed for positions at court. Some who came to serve were remarkable for their learning and exemplary virtue, but others were notable for promiscuity and lack of scruple, drawn to court by a lust for money and power. Several ladies-in-waiting became royal mistresses, showing few qualms about betraying the queen consorts they ostensibly served. If bedding the King was not an option open to all, many ladies came to court in hope of finding husbands, only to succumb to constant assaults on their virtue or to find themselves denied permission by their sovereign to marry. Drawing on an enormous variety of sources, Anne Somerset provides an illuminating guide to the character, profligate or pious, of each court. Contained within the stories of the individual women is a consistently entertaining commentary on the manners, morals and shifting mentality of the royal, the rich, and the prominent throughout the centuries, resulting in social history at its most enjoyable and vibrant. ...Show more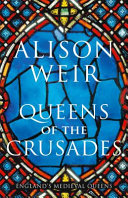 $35.00
AUD
Category: British | Series: England's Medieval Queens
The Plantagenet queens of England played a role in some of the most dramatic events in our history. Crusading queens, queens in rebellion against their king, queen seductresses, learned queens, queens in battle, queens who enlivened England with the romantic culture of southern Europe - these determined women often broke through medieval constraints to exercise power and influence, for good and sometimes for ill. Alison Weir's ground-breaking history of the queens of medieval England now moves into a period of even higher drama, from 1154 to 1291- years of chivalry, dynastic ambition, conflict with the church, baronial wars, and the all-pervading bonds of feudalism. We see events such as the murder of Becket, Magna Carta and the birth of parliaments from a new perspective. Her narrative begins with the formidable Eleanor of Aquitaine, whose marriage to Henry II establishes a dynasty which rules for over three hundred years and creates the most powerful empire in western Christendom - but also sows the seeds for some of the most destructive family conflicts in history and for the collapse, under her son King John, of England's power in Europe. The lives of Eleanor's successors were just as remarkable- Berengaria of Navarre, queen of Richard the Lionheart, Isabella of Angoulame, queen of John, and Alienor of Provence, queen of Henry III, and finally Eleanor of Castile, the grasping but beloved wife of Edward I. Through the story of these first five Plantagenet queens, Alison Weir provides an enthralling new perspective on a dramatic period of high romance and sometimes low politics, with determined women at its heart. ...Show more
$35.00
AUD
Category: British
'The biggest threat to our freedom in the 21st century isn't coronavirus but hysterically woke liberals trying to kill democracy by suppressing free speech. 'This is my clarion call, as a liberal myself, for them to stop screaming, shaming and cancelling everyone they disagree with, and start being par t of the solution to global disharmony and division - not the problem.' Piers has long been unashamedly vocal about the fundamental problems we face as a society, which only became clearer in the midst of the pandemic. Yet just as Coronavirus exposed our flaws, it also showcased our strengths. We saw selfless bravery in the heroic efforts of our health-care staff while thousands flocked to parks for picnics. As stockpilers revealed our extraordinary levels of self-interest, we also witnessed inspiring, noble acts from members of the public such as Captain Tom Moore. And all the while, the outraged woke brigade continued to take to Twitter, shutting down debate on important issues like gender, racism and feminism. Wake Up is Piers' rallying cry for a united future. He makes the case that a new type of 'liberalism' has emerged that is not only fundamentally illiberal, but also deeply flawed. Wake Up is a plea for a return to true liberalism, where freedom of speech is king. Above all, it's a powerful account of how the world has finally started to wake up, and why it mustn't go back to sleep again. ...Show more
$35.00
AUD
Category: British
You know about MI5. You know about MI6. Now uncover the story behind Britain's most secretive intelligence agency in the first-ever authorised history of GCHQ. Coming October 2020.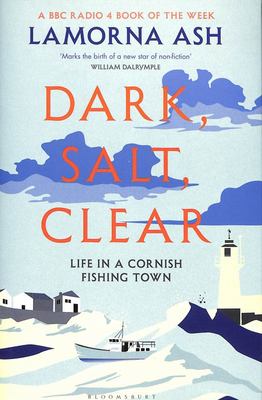 $33.00
AUD
Category: British
A BBC RADIO 4 BOOK OF THE WEEK'Marks the birth of a new star of non-fiction' William DalrympleA captivating, lyrical and deeply discerning portrait of life in the Cornish town of Newlyn, the largest working fishing port in Britain, from a brilliant debut writerThere is the Cornwall Lamorna Ash knew as a child - the idyllic, folklore-rich place where she spent her summer holidays. Then there is the Cornwall she discovers when, feeling increasingly dislocated in London, she moves to Newlyn, a fishing town near Land's End. This Cornwall is messier and harder; it doesn't seem like a place that would welcome strangers. Before long, however, Lamorna finds herself on a week-long trawler trip with a crew of local fishermen, afforded a rare glimpse into their world, their warmth and their humour. Out on the water, miles from the coast, she learns how fishing requires you to confront who you are and what it is that tethers you to the land. But she also realises that this proud and compassionate community, sustained and defined by the sea for centuries, is under threat, living in the lengthening shadow cast by globalisation. An evocative journey of personal discovery replete with the poetry and deep history of our fishing communities, Dark, Salt, Clear confirms Lamorna Ash as a strikingly original new voice. ...Show more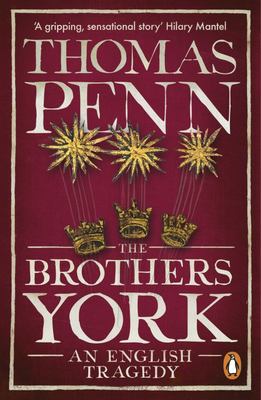 $27.00
AUD
Category: British
SELECTED AS A BOOK OF THE YEAR 2019 BY THE GUARDIAN, DAILY MAIL, SUNDAY TIMES, DAILY TELEGRAPH AND BBC HISTORY MAGAZINE 'A gripping, complex and sensational story, told with calm narrative command ... With insight and skill, Penn cuts through the thickets of history to find the heart of these heartless decades' Hilary Mantel The gripping new history by the author of the acclaimed bestseller Winter King It is 1461 and England is crippled by civil war. One freezing morning, a teenage boy wins a battle in the Welsh marches, and claims the crown. He is Edward IV, first king of the usurping house of York... Thomas Penn's brilliant new telling of the wars of the roses takes us inside a conflict that fractured the nation for more than three decades. During this time, the house of York came to dominate England. At its heart were three charismatic brothers - Edward, George and Richard - who became the figureheads of a spectacular ruling dynasty. Together, they looked invincible.. But with Edward's ascendancy the brothers began to turn on one another, unleashing a catastrophic chain of rebellion, vendetta, fratricide, usurpation and regicide. The brutal end came at Bosworth Field in 1485, with the death of the youngest, then Richard III, at the hands of a new usurper, Henry Tudor. The story of a warring family unable to sustain its influence and power, The Brothers York brings to life a dynasty that could have been as magnificent as the Tudors. Its tragedy was that, in the space of one generation, it destroyed itself. 'The Brothers York is savage, exciting, blisteringly good.' - Jessie Childs, author of God's Traitors 'An epic orgy of colour and character.' - Leanda de Lisle, The Times 'Superb ... The tragedy and brutality of the Wars of the Roses jumps out from every page of Penn's book.' - Kate Maltby, Financial Times 'Thrilling, pacy ... Brings a novelist's verve to his telling of events.' - John Gallagher, The Guardian ...Show more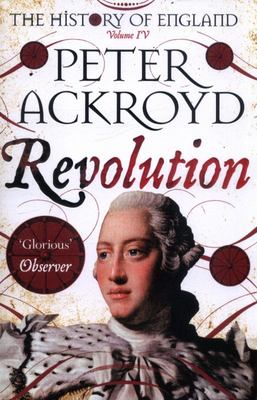 $23.00
AUD
Category: British | Series: The History of England
Revolution, the fourth volume of Peter Ackroyd's enthralling History of England begins in 1688 with a revolution and ends in 1815 with a famous victory. In it, Ackroyd takes readers from William of Orange's accession following the Glorious Revolution to the Regency, when the flamboyant Prince of Wales r uled in the stead of his mad father, George III, and England was - again - at war with France, a war that would end with the defeat of Napoleon at Waterloo. Late Stuart and Georgian England marked the creation of the great pillars of the English state. The Bank of England was founded, as was the stock exchange, the Church of England was fully established as the guardian of the spiritual life of the nation and parliament became the sovereign body of the nation with responsibilities and duties far beyond those of the monarch. It was a revolutionary era in English letters, too, a time in which newspapers first flourished and the English novel was born. It was an era in which coffee houses and playhouses boomed, gin flowed freely and in which shops, as we know them today, began to proliferate in our towns and villages. But it was also a time of extraordinary and unprecedented technological innovation, which saw England utterly and irrevocably transformed from a country of blue skies and farmland to one of soot and steel and coal. ...Show more
$25.00
AUD
Category: British | Series: The History of England
In Civil War, Peter Ackroyd continues his dazzling account of England's history, beginning with the progress south of the Scottish king, James VI, who on the death of Elizabeth I became the first Stuart king of England, and ends with the deposition and flight into exile of his grandson, James II. The St uart dynasty brought together the two nations of England and Scotland into one realm, albeit a realm still marked by political divisions that echo to this day. More importantly, perhaps, the Stuart era was marked by the cruel depredations of civil war, and the killing of a king. Ackroyd paints a vivid portrait of James I and his heirs. Shrewd and opinionated, the new King was eloquent on matters as diverse as theology, witchcraft and the abuses of tobacco, but his attitude to the English parliament sowed the seeds of the division that would split the country in the reign of his hapless heir, Charles I. Ackroyd offers a brilliant - warts and all - portrayal of Charles's nemesis Oliver Cromwell, Parliament's great military leader and England's only dictator, who began his career as a political liberator but ended it as much of a despot as 'that man of blood', the king he executed. ...Show more