Gems
by François Farges (Editor)
$70.00
AUD
Category: Fashion
Enter into the fascinating world of precious gems through this unique volume that brings together the wonders of mineralogy and masterpieces of jewelry.   Both a reference book and an exhibition catalog, Gems unveils the fascinating world of minerals and gems through a dialogue between the prestigious collections of the Mus um national d'histoire naturelle in Paris and the great French jeweler Van Cleef & Arpels. The Mus um national d'histoire naturelle in Paris welcomes the exhibition Gems from September 16, 2020‒May 4, 2021.   This beautifully illustrated volume brings together an international team of mineralogists, scientists, and specialists in natural history and in the history of jewelry, under the editorial direction of Fran ois Farges, to explore the diversity of the mineral universe through an exceptional selection of geological specimens (some published here for the first time), legendary gems, and exceptional ornaments created throughout history. Raw crystals, cut stones, and jewelry are compared and contrasted, shedding light on both the natural wonders made by the Earth itself and the virtuoso creations of human hands that transform them into works of art. ...Show more
$40.00
AUD
Category: Fashion
NEW YORK TIMES BESTSELLER Celebrity model Inès de la Fressange shares the well-kept secrets of how Parisian women maintain effortless glamour and a timeless allure. Inès de la Fressange--France's icon of chic--shares her personal tips for living with style and charm, gleaned from decades in the fashion industry. She offers specific pointers on how to dress like a Parisian, including how to mix affordable basics with high-fashion touches, and how to accessorize. Her step-by-step do's and don'ts are accompanied by fashion photography, and the book is personalized with her charming drawings. Inès also shares how to bring Parisian chic into your home, and how to insert your signature style into any space--even the office. Complete with her favorite addresses for finding the ultimate fashion and decorating items, this is a must-have for any woman who wants to add a touch of Paris to her own style. ...Show more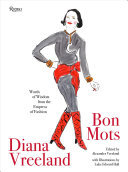 $70.00
AUD
Category: Fashion
Diana Vreeland's insightful edicts and evocative aphorisms remain her strongest legacy. She looked at life as a romantic and lived through dreams and imagination. Showing leadership, vision, and timeless wit, this book celebrates her visionary words that not only transformed the world of fashion, but al so gave us sage advice to live by. Sourced and edited by her grandson Alexander, Diana Vreeland: Bon Mots covers Vreeland's incisive views of subjects such as allure, fashion, and style ("I mean, a new dress doesn't get you anywhere; it's the life you're living in the dress"); beauty ("The neck is the beginning and end of looking like anybody"); age ("The quickest way to show your age is to try to look young"); colour ("Black is the hardest colour to get right - except for gray"); and her powerfully creative way of thinking ("I'm looking for the suggestion of something I've never seen") Brought to life by illustrator Luke Edward Hall, Bon Mots vividly displays Mrs. Vreeland's original thought and speech, which is equally as inspiring and relevant now as it was then. ...Show more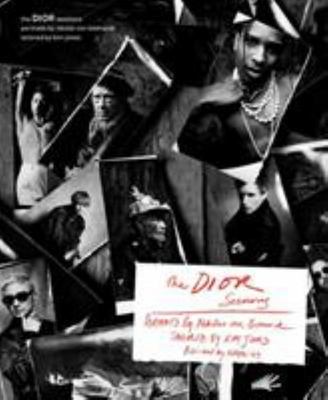 $275.00
AUD
Category: Fashion
Exclusive celebrity portraits by photographer Nikolai von Bismarck capture the new course of Dior menswear under the direction of contemporary fashion innovator Kim Jones. Known for slim silhouettes and precise tailoring, Dior Homme has long been a leader in menswear. In this new volume of exquisite por traits of celebrities and style influencers, photographer Nikolai von Bismarck celebrates the thoroughly contemporary style of the revered French fashion house. In the world of contemporary men's fashion, Christian Dior's sophisticated legacy has been upheld by innovative designers, especially current creative director Kim Jones, who's received praise for incorporating both couture values and streetwear elements into his work. With his years of experience at the heart of the fashion world and working on photographic reportages all around the globe, von Bismarck captures striking images of Kim's designs, which fuse exquisite detail, romantic patterns, and soft colors with traditionally masculine silhouettes while retaining the modern edge of streetwear through sports shoes and chunky industrial jewelry. Jones's reverence for Dior's heritage is evident in the photographs - even in his most daring innovations he nods to Christian Dior's favorite patterns and floral motifs, as well as tailoring inspired by the signature couture designs of vintage Dior. A rare look inside an iconic menswear brand consistently at the foreground of celebrity style, The Dior Sessions is a must-have for Dior fans, fashion aficionados, and stylish men everywhere. ...Show more
$90.00
AUD
Category: Fashion
The Metropolitan Museum of Art Costume Institute's annual fashion exhibition is the most prestigious of its kind, featuring subjects that both reflect the zeitgeist and contribute to its creation. Each exhibition--from 2005's Chanel to 2011's Alexander McQueen: Savage Beauty and 2012's Schiaparelli and Prada: Impossible Conversations--creates a provocative and engaging narrative drawing hundreds of thousands of visitors. This updated edition includes material from 2015's China: Through the Looking Glass, 2018's Heavenly Bodies: Fashion and the Catholic Imagination (the most visited exhibition in the museum's history), and 2019's Camp: Notes on Fashion. The show's opening-night gala, produced in collaboration with Vogue magazine, is regularly referred to as the party of the year, and draws a glamorous A-list crowd, drawing an unrivaled mix of Hollywood fashion. This updated edition of Vogue and the Metropolitan Museum of Art Costume Institute once again invites you into the stunning spectacle that comes when fashion and art meet at The Met. ...Show more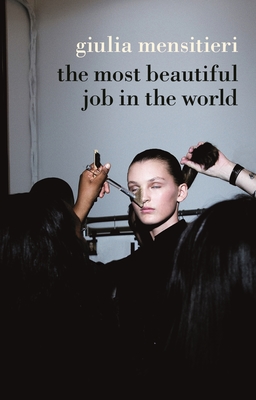 $35.00
AUD
Category: Fashion
Fashion is one of the most powerful industries in the world, accounting for 6 per cent of global consumption and growing steadily. Since the 1980s and the birth of the neoliberal economy, it has emerged as the glittering face of capitalism, bringing together prestige, power and beauty and occupying a ce ntral place in media and consumer fantasies. Yet the fashion industry, which claims to offer highly desirable job opportunities, relies significantly on job instability, not just in outsourced garment production but at the very heart of its creative production of luxury. Based on an in-depth investigation involving stylists, models, designers, hairdressers, make-up artists, photographers and interns, anthropologist Giulia Mensitieri draws back fashion's glamorous facade to explore the lived realities of working in the industry. This challenging book lays bare the working conditions of 'the most beautiful job in the world', showing that exploitation isn't confined to sweatshops or sexual harassment of models, but exists at the very heart of the powerful symbolic and economic centre of fashion. ...Show more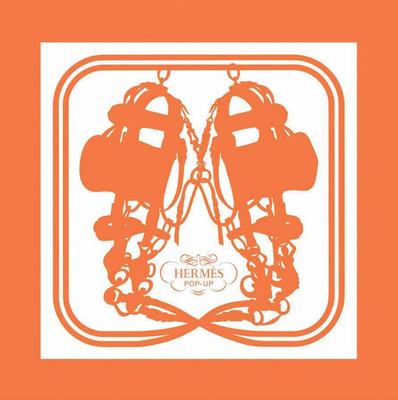 $50.00
AUD
Category: Fashion
Gorgeous paper constructions expand on Hermès' scarf designs in this luxury pop-up book. Every year, the iconic luxury brand Hermès chooses a new theme to celebrate its creative direction for the upcoming year. This practice began in 1987, marking the brand's 150th anniversary, and has since become a be loved tradition--a way to combine the house's proud, storied heritage with its creative vision for the future. This year's theme is 'Let's Play', and Hermès is celebrating in style with this new, deluxe pop-up book. Featuring a selection of fourteen of the house's iconic square scarf designs, both old and more recent, this book brings the designs alive with exhilarating ingenuity. Delicate paper constructions bring out the depth and volume within the scarf designs; zebras rear up, delicately arching trees grow from the page and painterly strokes detach themselves from the paper surface. This is the Hermès carré as you've never seen it before. For Hermès, a brand associated with the highest quality luxury materials and design, 'play is movement, freedom, imagination, fantasy, seduction, lightness.' Impeccably produced, Hermès Pop Up gives readers the chance to play around in the brand's archives. ...Show more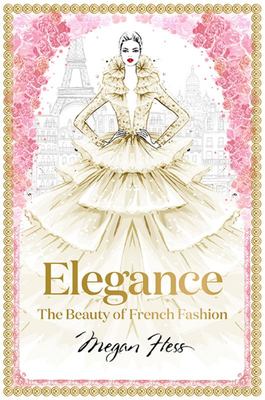 $30.00
AUD
Category: Fashion | Series: Megan Hess: the Masters of Fashion Ser.
Join internationally renowned fashion illustrator Megan Hess as she explores the timeless beauty and glamour of ten of France's best-loved designers in a stylish celebration of one of the world's favourite fashion destinations.   From the courts of Versailles to the cobbled streets of Paris, French fash ion has always been the epitome of elegance. Whether it's Dior's New Look, Yves Saint Laurent's Le Smoking jacket or Chanel's little black dress, the masters of French fashion understand that clothing is more than a craft: it's an art form.   Megan Hess's love for French style sparked her career in fashion illustration. In these pages, she unspools the threads of ten legendary designers - Chanel, Dior, Saint Laurent, Lanvin, Givenchy, Chlo , Balmain, Louis Vuitton, Herm s and Celine - to discover the origins of haute couture, pr t- -porter and everything chic.   Accompanied by Megan's exquisite illustrations of current and archival collections, Elegance: The Beauty of French Fashion tells the story of how France's iconic fashion houses have influenced the very fabric of design. ...Show more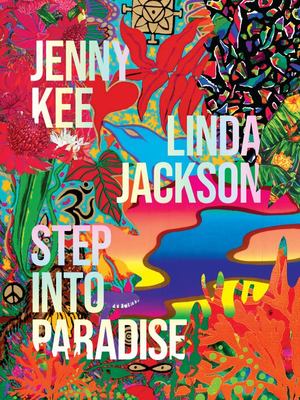 $80.00
AUD
Category: Fashion
Step into Paradise explores the compelling stories and creative practice of iconic designers Jenny Kee and Linda Jackson, whose pioneering style created a bold and unashamedly Australian fashion identity. Developed in close collaboration with Jenny and Linda, this first in-depth survey captures the dyn amic energy of their partnership and draws on over four decades of their work and archives, including more than 150 garments, textiles, photographs and artworks. The book's vivid photography brings to life their exuberant designs, inspired by the colour and culture of Australia from flora and fauna to bush, reef and rainforest. The images sit alongside first-person pieces from Jenny and Linda, and contributions from key people who have known and collaborated with the designers. Step into Paradise celebrates the designers' rainbow revolution that swept Australia off its feet and continues to enthral decades later. ...Show more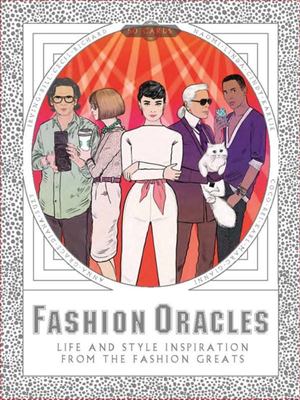 $22.00
AUD
Category: Fashion | Series: Oracle Ser.
Be guided and inspired by the world's great fashion icons with this creative and sartorially spot-on set of oracle cards. ?   Struggling to define your style? Worried your thinking is so last season? Want to break out of the box, but not sure how? Chanel, Westwood, Lagerfeld and a host of great photog raphers, designers, and fashion muses are here to help. Simply select any card from the pack, choose the oracles' advice on attitude, style, or inspiration and any obstacle becomes surmountable. The accompanying booklet features the oracles' fascinating biographies. ?   Featuring gorgeous illustrations by Anna Higgie and text by Camilla Morton, author of How to Walk in High Heels, this is the perfect gift for anyone looking to eschew the ordinary and embrace originality. ...Show more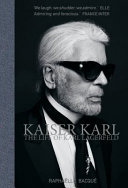 $37.00
AUD
Category: Fashion
An intimate and well-documented biography of Karl Lagerfeld, ex-creative director of Chanel and international fashion iconReveals the man behind the mask: the great couturier, the adorer of women, the unrepentant provocateurA huge bestseller in FranceWorldwide publication in English to mark the first an niversary of his deathA luxurious hardback, finished with quarter-bound cloth and containing a picture section"admiring and ferocious" - France Inter"This first biography, fed by many first-rate witnesses... we laugh, we shudder, we admire." - ElleOn the last morning of his life, Karl Lagerfeld's only companion was S bastien, his bodyguard and right-hand man. The king of fashion insisted on being cremated, along with his universally recognizable 'gear' - the dark glasses and high starched collar that served as a bastion for his secrets. It is only now that witnesses have begun to talk.Thus emerges the story of Karl Lagerfeld: his father's past in the heart of wartime Germany, his rivalry with Yves Saint Laurent (enflamed by his only love, Jacques de Bascher) and the networks he forged with the biggest luxury manufacturers in the world as he compiled his vast fortune. Truly an unparalleled icon in the history of fashion, Lagerfeld's legacy lives on today. ...Show more