Bird Bingo
by Christine Berrie (Illustrator)
$35.00
AUD
Category: Gifts & Humour | Series: Magma for Laurence King Ser.
This beautifully illustrated bingo game features 64 species of birds from around the world. Spot all kinds of birds--from the robin to the puffin and the kookaburra to the splendid fairywren--mark them off on your card and bingo Contains 64 superbly illustrated bird tokens, one board, 12 bingo cards, an d brightly colored counters for you to mark up your card, as well as a leaflet containing basic information and a few quirky traits for all of the birds featured. ...Show more
$40.00
AUD
Category: Gifts & Humour
Paddington Bear's marmalade, a Neopolitan pizza with Elena Ferrante, afternoon tea at Manderley... Here are 100 delicious recipes inspired by cookery writer Kate Young's well-stocked bookshelves. From Before Noon breakfasts and Around Noon lunches to Family Dinners and Midnight Feasts, The Little Librar y Cookbook captures the magic and wonder of the meals enjoyed by some of our best-loved fictional characters. ...Show more
Ocean Bingo
by Mike Unwin; Holly Exley (Illustrator)
$35.00
AUD
Category: Gifts & Humour | Series: Magma for Laurence King Ser.
This family-friendly game is packed with ocean creatures for hours of bingo fun. Includes such favorites as the emperor penguin, sea otter, killer whale, and Pacific seahorse as well as lesser known sea inhabitants like the yellow-bellied sea snake and the bioluminescent octopus.   Boasting 64 weird, wonderful, and beautiful species, Ocean Bingo is filled with fun facts and glorious illustrations that are guaranteed to delight aquatic afficionados. Mark each species off on your card as it's called and be the first to shout BINGO ...Show more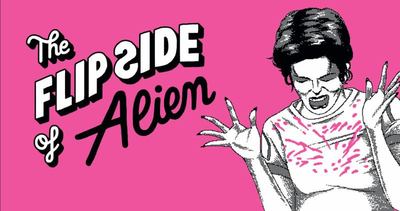 $10.00
AUD
Category: Gifts & Humour | Series: Flip Side Of... Ser.
What happens when lolcats meet Ridley Scott? This comic spin on a classic film scene, dreamed up by Little White Lies magazine, will ensure you never look at sci-fi horror in quite the same way.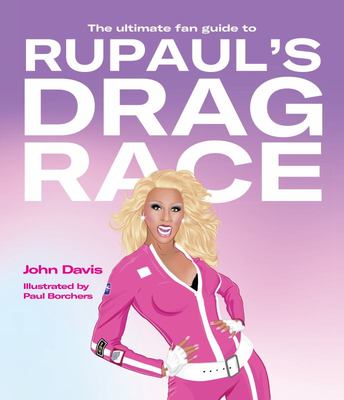 $30.00
AUD
Category: Gifts & Humour
Prepare for a RuPaul's Drag Race herstory lesson like no other - as this book celebrates all the queens from seasons 1 to 10, plus so much more   Buckle up hunties, as we spill the T on the greatest reality show This ultimate guide celebrates all the queens that have sashayed the runway from seasons 1 to 10 and All Stars seasons 1 to 3 - all 127 fierce performers are included and all are illustrated by talented artist Paul Borcher Author John Davis also gives the reader an insider's guide to drag terms, and includes inspiring quotes from RuPaul, and stats and facts on all those sickening lip-sync battles, the mad fashion moments and the feuds and friendships that make this series so exceptional. ...Show more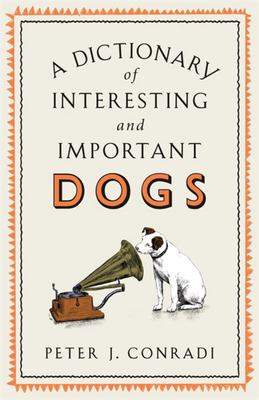 $25.00
AUD
Category: Gifts & Humour
Tin Tin's Snowy, Odysseus's Argos, Darwin's Polly, Mary Queen of Scots's 22 lap-dogs, Elizabeth Barrett Browning's Flush... Behind every great man or woman is a dog.      A Dictionary of Interesting and Important Dogsis a rich compendium of the world's most significant and beloved dogs. Embracing the intriguing and the provocative, the essential and the trivial, Peter J. Conradi forays into history, literature and personal anecdotes to unearth a treasure trove of canine characters.    Discover the stories behind Karl Marx's and his daughter's Dogberry Club; the lapdogs who were secreted in first-class cabins on the Titanic and how they survived; Edinburgh's Greyfriars Bobby who stayed by his master's grave for 14 years; and the one undisputed fact about Shakespeare - his singular dislike for dogs.   A Dictionary of Interesting and Important Dogsis a wonderful and witty homage to man's most faithful friend. ...Show more
$30.00
AUD
Category: Gifts & Humour
RICHARD GLOVER: ''You won't agree with all her rules – I, for one, am a great believer in the word "pash" – but there is a good laugh, and a lively argument, to be had on every page.'' 488 Rules for Life is Kitty Flanagan's way of making the world a more pleasant place to live. Applying truth and wit to modern problems. An antidote to stupidity. 488 Rules for Life is not a self-help book, because it's not you who needs help, it's other people. Whether they're walking and texting, asphyxiating you on public transport with their noxious perfume cloud, or leaving one useless square of toilet paper on the roll, a lot of people just don't know the rules. But thanks to Kitty Flanagan's comprehensive guide to modern behaviour, our world will soon be a much better place. A place where people don't ruin the fruit salad by putting banana in it … where your co-workers respect your olfactory system and don't reheat their fish curry in the office microwave ... where middle aged men don't have ponytails … What started as a joke on Kitty Flanagan's popular segment on ABC TV's The Weekly, is now a quintessential reference book with the power to change society. (Or, at least, make it a bit less irritating.) What people (okay, Kitty Flanagan) are saying about this book: 'You're welcome everyone. Thank god for me.' 'I'd rather be sad and lonely, but right.' 'There's not actually 488 rules in here but it sure feels like it'. ...Show more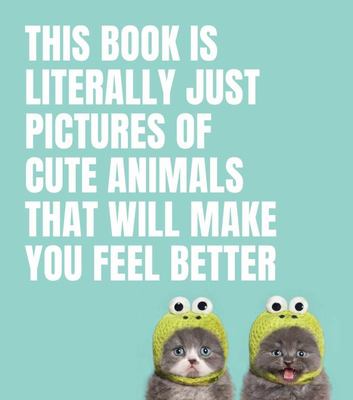 $20.00
AUD
Category: Gifts & Humour
This zoological and photographic odyssey documents the cutest, cuddliest, and silliest animals of all time, to brighten up the days of humans across the world.   As its name subtly suggests, this book features eighty pictures of excessively cute animals. That's literally it. Among other gems, you can expect some cats flaunting some fabulous wigs, sloths dangling casually, otters holding hands (an actual thing that occurs in nature) and piglets wearing little rain boots for some adorable reason. Beyond a shadow of a doubt, this book is a landmark moment in the history of photojournalism.   While turning these puppy-peppered pages, your mood will literally become one of delight and tenderness. And therein lies the powerful magic of pictures of cute animals. Just simply peering into those big eyes carries with it all the gravitas of a David Attenborough nature documentary, but without having to actually watch a documentary.   The resilience of the animal kingdom is endlessly inspiring. Cast your mind to this iconic image: a kitten dangling from a tree branch, while sagely encouraging us humans to just "hang in there." And hang in there we did--in order to own this book. This is literally exactly what our turbulent world needs right now. With its unique meow factor, this is the book that you deserve after a ruff day at work. (It should be said that, mercifully, no animal puns are included in this book.)   ...Show more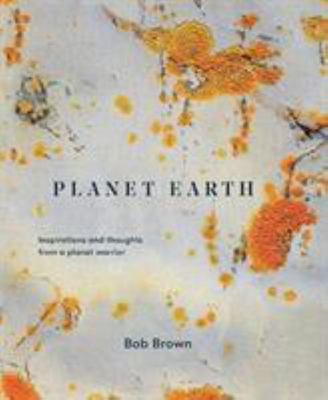 $30.00
AUD
Category: Gifts & Humour
In his first speech in the Senate, Bob Brown raised the threat posed by climate change. It has taken 10 years for politicians to finally begin to acknowledge the causes and effects of climate change. Since 1996, Bob has continued to take a courageous, and often politically lonely, stand on issues around the saving of our planet, whether they have a local or international focus: saving Tasmania's ancient forests, opposing the dumping of nuclear waste in Australia, protesting against Japanese whaling, the protection of rainforests and a host of other campaigns. In 2010 Bob led the Australian Greens to a historic result with more than 1.6 million Australians voting for the Greens. In 2012 Bob stepped down as Leader of the Australian Greens, and then retired from the Senate. Since then he has continued to campaign on conservation issues across Australia and the world. This book is both an inspiration and a call to action: Bob Brown's words are a clear message on the issues facing our planet yet his positive approach is an inspiration to us all. ...Show more
Cat Bingo
by Marcel George (Illustrator)
$35.00
AUD
Category: Gifts & Humour | Series: Magma for Laurence King Ser.
A beautifully illustrated bingo game featuring 64 breeds of cat from around the world. Spot all kinds of cats - from Tonkinese to Siamese, and from Bengals to Birmans - mark them off on your card and ... BINGO Cat Bingo brings a fun and educational twist to the traditional game as players learn the name s, colourings, and characteristics of their favorite breeds.Contains 64 superbly illustrated cat tokens, one playing board, 12 bingo cards, and brightly colored counters for you to mark up your card. Also includes a leaflet containing information on each of the cats included. ...Show more
$22.00
AUD
Category: Gifts & Humour | Series: Oracle Ser.
Be guided and inspired by the gods of the music world with this creative set of oracle cards.Are you suffering from creative block? Struggling to make a difficult life decision? Find out what David Bowie, Grace Jones, Maria Callas and other great artists would have done. Simply select a card from the pa ck and channel the oracle's advice on attitude, lifestyle or inspiration - any obstacle will become surmountable.Contains 50 oracle cards plus a booklet featuring the artists' biographies and details of how to use the cards. ...Show more
$20.00
AUD
Category: Gifts & Humour
From the author of the riotous, controversial and hugely popular Fucking Apostrophes Manners are a minefield. Remembering which behaviours are appropriate for which situation (who it is okay to swear in front of, and for who that is a definite no), can leave even the most laid back exasperated. Enter Si mon Griffin, and his no-nonsense guide to getting it fucking right. Whether you're at work, on an airplane, out for dinner or on your phone, learn right from wrong in this furiously hilarious gift book. Fucking Good Manners is the perfect stocking-filler for a manners enthusiast, those who could do with a few polite behavioural tips, or anyone who just loves anything a bit sweary. This is the essential guide to fucking good manners. ...Show more