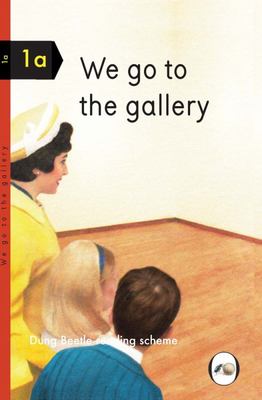 $20.00
AUD
Category: Gifts & Humour
Have you taken children to a gallery recently? Did you struggle to explain the work to them in plain , simple English? With this new Dung Beetle book, both parents and young children can learn about contemporary art, and understand many of its key themes. Join John and Susan on their exciting journey th rough the art exhibition, where, with Mummy's help, they will discover the real meaning of all the contemporary art works - from empty rooms, to vagina paintings or giant inflatable dogs. ...Show more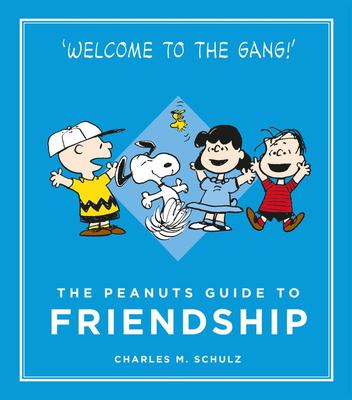 $15.00
AUD
Category: Gifts & Humour | Series: Peanuts Guide to Life
The Peanuts gang celebrate the highs and lows of friendship in this beautifully produced gift book for all generations. Friendship can come in many guises and in this latest title in the Peanuts Guide to Life series we learn from Linus that man's best friend is perhaps his blanket, Snoopy shows us that happiness is a thoughtful friend who brings supper and Lucy teaches us that a little friendly criticism can go a long way. But most of all, we learn that friendship is being one of the gang. ...Show more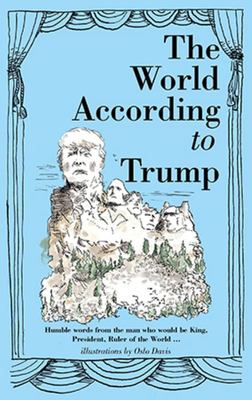 $15.00
AUD
Category: Gifts & Humour
"I don't put on any airs," Donald J Trump once told a journalist, from behind his "100% mahogany" desk. Half the size of a squash court, and brightened up with a stuffed bald eagle, his desk sits amid shelves full of golf trophies and dozens of "important awards" with framed magazine covers all over the walls (no prizes for guessing who's on them). Ever since he burst onto the scene, after all, in a blaze of blondes, boasts and stunningly bad hair, the real estate mogul has also given us the Trump World Tower and the Trump Castle. Plus Trump Palace, and a few Trump Hotels. Then there's the Trump Regency and the various Trump Taj Mahals, together with Trump Park Avenue and several Trump Plazas. Americans can also dress like Donald, courtesy of the Donald J Trump Signature Collection, or smell like him, thanks to Donald Trump: The Fragrance. And for just a few more dollars, they can think like him too. On the shelves at the Trump Store, there sit no less than 17 "personally written" books by Donald Trump on the subject of Trump. And then there is Donald's latest volume, Crippled America, boasting a 16-page "About the Author" section, which is all about what he plans to do once he lives in the White House...Whether "President Trump" ever becomes a reality is not really the question, but just how he got so far is. Perhaps the answer is in this modest tome, The World According to Trump which contains the decidedly immodest words of Donald Trump wisdom and will reveal all you ever wanted to know about the man, and probably a great deal more. Contains quotes from Donald Trump on: The Life of Trump "I was always very much accepted by my father. He adored Donald Trump." "When I look at myself in the first grade and I look at myself now, I'm basically the same. The temperament is not that different." * This has a ring of truth. "Donald was the child who would throw the cake at the birthday parties," his brother Robert once said. Trump on Trump "I win, I win, I always win. In the end, I always win. Whether it's in golf, whether it's in tennis, whether it's in life, I just always win." Trump on Women "I think the only difference between me and the other candidates is that I'm more honest and my women are more beautiful." "All of the women on The Apprentice flirted with me - consciously or unconsciously. That's to be expected." Trump on Race "The US has become a dumping ground for everybody else's problems ...When Mexico sends its people, they're not sending their best. They're sending people that have lots of problems ...they're bringing drugs, they're bringing crime. They're rapists. And some, I assume, are good people." * On the need for a 3200km wall between the US and Mexico. Trump on Family "She does have a very nice figure. I've said if Ivanka weren't my daughter, perhaps I'd be dating her." "I want five children, like in my own family, because with five, then I will know that one will be guaranteed to turn out like me." Trump on Life "Show me someone without an ego, and I'll show you a loser." "If somebody hits you, hit back 10 times harder" Trump on Losers "If Hilary Clinton can't satisfy her husband what makes her think she can satisfy America?" * A tweet Donald quickly deleted - but not quite quickly enough ...Show more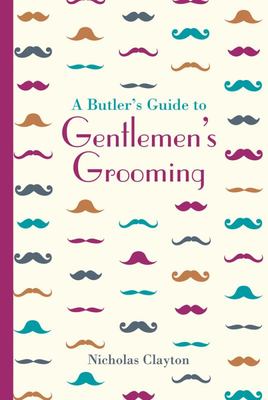 $18.00
AUD
Category: Gifts & Humour | Series: National Trust History & Heritage
A real gentleman knows that it is essential to be well-groomed, and while a bit of moisturizer will help, it is not enough. Our Butler's guide is the ultimate source of information for looking pukka. It need not take long either, and this short guide cuts to the chase: skin care, including the best shav ing techniques, hair care, from the mop on your head to nasal hair trimming, style guide (with tips on what to wear for what occasion), and taking care of your clothes and shoes. This simple valet guide will get you dressed to perfection to impress the ladies and the gents. ...Show more
$25.00
AUD
Category: Gifts & Humour
The art of gratitude is the art of embracing and drawing joy from small moments and pleasures, and being open to inspiration and abundance, joy, peace and love. It's an art that creative powerhouse Meredith Gaston is well practised in and uses in her daily life. Meredith's detailed and thoughtful explor ation of the different aspects of gratitude is supplemented with tips, exercises and inspirational quotes, all illustrated with her beautiful watercolours. Inspiration for creating a life of abundance, joy, peace and love. ...Show more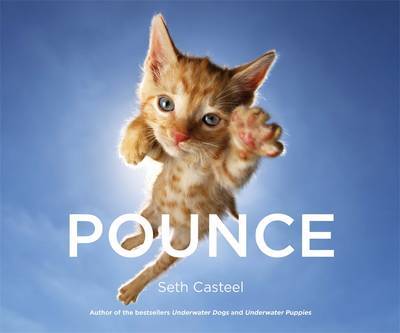 Pounce!
by Seth Casteel
$30.00
AUD
Category: Gifts & Humour
Photographer Seth Casteel's underwater photographs of dogs and babies have captivated an international audience. Now, Seth has found the perfect way to capture our other best friends: cats! A beautiful, funny gift book with more than 80 previously unpublished photographs, Pounce reveals adorable cats an d kittens as they pounce and jump through the air, arms outstretched - all in Casteel's signature up-close, mid-action style. ...Show more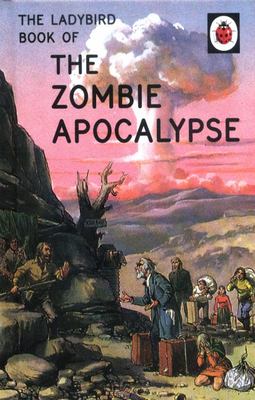 $20.00
AUD
Category: Gifts & Humour | Series: Ladybirds for Grown-Ups Ser.
THE PERFECT GIFT for those who know that the end of the world is approaching . . . __________________________________ 'Lara has constructed her own home-made flame-thrower. The flame-thrower has turned the walking corpses into burning walking corpses. Now everything they touch catches fire. 'This did n ot happen with the cricket bat, ' thinks Lara' __________________________________ 'Some people say civilisation after a zombie apocalypse will go back to The Stone Age. Nobody tidies up or collects the bins. The electricity keeps going off. There are dead bodies piled up in the streets. It is actually more like the 1970s.' __________________________________   ...Show more
$23.00
AUD
Category: Gifts & Humour
Plum returns with a charming book of doggy wisdom to help you through life's peaks and troughs. Her first book, Plumdog, made her thousands of new friends. Every one of them will want Plum's guidance as she leads us on the Path to Perfection.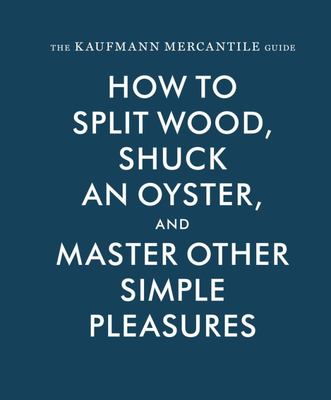 $52.50
AUD
Category: Gifts & Humour
A trusty companion for the slow and thoughtful home and the inner utilitarian in us all, The Kaufmann Mercantile Guide: How to Split Wood, Shuck an Oyster and Master Other Simple Pleasures allows you to experience the singular satisfaction of doing it yourself. Each project, whether caring for cast iron or planting with the seasons, is supplemented with expert tips to inspire and empower. Organized into five sections--Kitchen, Outdoors, Home, Gardening, and Grooming--the comprehensive guide features detailed instructions and original artwork for tasks both simple, such as brewing the perfect cup of coffee, and exploratory, such as fording a stream and reading the sky. Accompanying the how-tos are tried-and-true products selected from the Kaufmann Mercantile store that not only help one get the job done but are also a joy to use.   As editors Alexandra Redgrave and Jessica Hundley describe in the introduction, "This book began out of a curiosity for how we grow, build, and craft the world around us. We discovered that there's an art to a simple task done well - it calls for consideration and creativity, the rolling up of sleeves, and the digging into of details. It means getting messy, and, perhaps, messing up. In our world of modern convenience, doing it yourself is immensely rewarding. And so, consider the book in your hands as a starting point. We hope you, like us, find inspiration in these pages to experiment, to investigate, to create, and to enlighten your everyday." ...Show more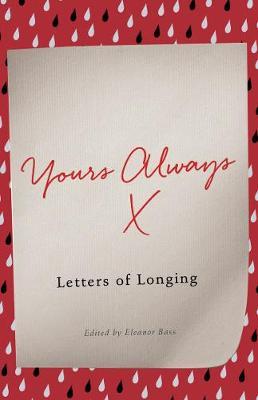 $25.00
AUD
Category: Gifts & Humour
'I'll just go on loving you in my deepest heart as I have done this very long time already.' Loretta Young This is a collection of passionate, deeply personal letters from well-known figures revealing the painful underside of love. Witness Winston Churchill 'growl with anger to be treated with benevolen t indifference', and Edith Piaf reel in the throes of a 'terrible' passion. Through the beautifully-expressed letters of such literary icons as Charlotte Bronte, Oscar Wilde and Virginia Woolf, Hollywood stars Loretta Young, Elizabeth Taylor and Marilyn Monroe Yours Always offers an unusually intimate insight into the lives of great men and women. Love is revealed here in its many shades of disharmony and confusion: unrequited, uncertain, imbalanced, unconventional, thwarted, failed and forbidden. Love is not always rose-tinted, and Yours Always illuminates the sorrows that can accompany falling in, falling out, and staying in love. ...Show more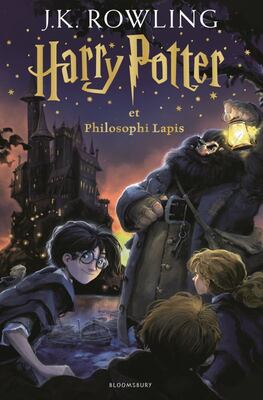 $30.00
AUD
Category: Gifts & Humour | Series: Harry Potter - Latin
'Dominus et Domina Dursley, qui vivebant in aedibus Gestationis Ligustrorum numero quattor signatis ...' The first words of J.K. Rowling's timeless classic are more familiar to readers as 'Mr and Mrs Dursley, of number four, Privet Drive ...' Following in the steps of other great children's classics, in cluding Winnie the Pooh (winnie ille pu) and Paddington Bear (ursus nomine paddington), Harry Potter and the Philosopher's Stone is available in Latin. Learners and lovers of Latin will delight in Peter Needham's sparkling translation, which perfectly captures the wit and invention of J.K. Rowling's original, now reissued with stunning new cover art from Jonny Duddle. ...Show more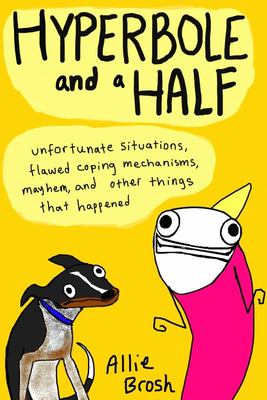 $30.00
AUD
Category: Gifts & Humour
Hilarious stories about life's mishaps from the creator of the immensely popular blog 'Hyperbole and a Half'. Fully illustrated with over 50% new material. Hyperbole and A Half is a blog written by a 20-something American girl called Allie Brosh. She tells fantastically funny, wise stories about the mi shaps of her everyday life, with titles like 'Why Dogs Don't Understand Basic Concepts Like Moving' and 'The God of Cake'. She accompanies these with naive drawings using Paint on her PC. Brosh's website receives millions of visitors a month and hundreds of thousands per day. Now her full-colour debut book chronicles the many "learning experiences" Brosh has endured as a result of her own character flaws. It includes stories about her rambunctious childhood; the highs and mostly lows of owning a mentally challenged dog; and a moving and darkly comic account of her struggles with depression. Poignant and uproarious - think Cyanide and Happiness but with story-lines, cake and dogs. ...Show more