$18.00
AUD
Category: Picture Books | Series: Thelma the Unicorn
Thelma the Unicorn didn't like being famous, so she fled the spotlight and disappeared . . . But the world was heartbroken! We miss our UNICORN! Thelma, its time to get your sparkle back on! The sequel to the million-selling Thelma the Unicorn from the New York Times bestselling author, Aaron Blabey. ...Show more
$15.00
AUD
Category: Picture Books
In Eric's house there were too many elephants--in the living room, in the kitchen, in the bathroom, even in his bedroom The elephants take up a lot of space, but Eric loves every one of them. So when his mom says they have to go, Eric comes up with a clever solution to a very BIG problem. . . From the c reators of The Terrible Plop comes this delightfully energetic story, full of fun and exuberance. ...Show more
$16.00
AUD
Category: Picture Books | Series: Oi Frog and Friends
Jam-packed with the silliest of animals, this bestselling rhyming story will have the youngest of readers in fits of laughter. Cats sit on mats, hares sit on chairs, mules sit on stools and gofers sit on sofas, but Frog does not want to sit on a log! Jam-packed with animals and silliness, this original rhyming story will have young children in fits of laughter. Can't get enough? Look out for Oi Dog! and Oi Cat!, now available for purchase, and Oi Duck-billed Platypus!, coming out autumn 2018. From the award-winning Kes Gray and the winner of the Roald Dahl Funny Prize, Jim Field, comes an hilarious rhyming tale about a frog who discovers that all animals have their special places to sit! 'An absolute treat.' - Daily Mail 'Hilarious illustrations and rhymes which are easy to recite and join in. Everyone will love it.' - Guardian Oi Frog!, Oi Dog! and Oi Cat! are a top ten bestselling series. Oi Dog! won the 2017 Laugh Out Loud Picture Book Award and was shortlisted for the Sainsbury's Children's Book Award and the British Book Awards in 2016, amongst others. It also won the Teach Primary New Children's Fiction Award, MadeForMums Award, Bishop's Stortford Picture Book Award and Portsmouth Picture Book Award. Oi Cat! was the Independent Booksellers Children's Book of the Season and Oi Goat! is a World Book Day book in 2018. Combined series sales currently stand at a phenomenal 900,000 copies. ...Show more
$18.00
AUD
Category: Picture Books | Series: Thelma The Unicorn
Thelma dreams of being a glamorous unicorn. Then in a rare glitter-filled moment of fate, Thelma's wish comes true. She rises to instant international stardom, but at an unexpected cost. From an award-winning author comes this joyful book about learning to love oneself. Full colour.
$18.00
AUD
Category: Picture Books | Series: Pig the Pug
The world's most self-centered pug wants to be the star of a fun photo shoot. He pushes his good friend, Trevor, out of the way and hogs all of the costumes. He is going to be the star! But when the photographer starts to favor Trevor, Pig must try everything to steal back the show! Full color.
$17.00
AUD
Category: Picture Books
Rumor has it that Rose's neighbor, Mr. Wintergarten, has a pet crocodile. Rumor has it he eats children. So when Rose's ball flies over his fence, she's scared to retrieve it. But when she bravely sets out to go where no child has gone before, she discovers the startling truth about her neighbor: he's f riendly! Bob Graham's illustrations add humor and vitality to a story that shows how very deceiving appearances can be. ...Show more
$25.00
AUD
Category: Picture Books
Once upon a time, although this happens all the time, a tiny star fell to earth . . . This touching and timeless story combines, for the first time, the talents of world-renowned author Mem Fox with the heartwarming illustrations of Freya Blackwood. These two luminaries craft a truly unique and moving s tory about the journey of life, to be cherished and shared for generations to come. 'Mem Fox's books are like a warm blanket; they have a way of making the world seem a little cosier.' Sunday Age   ...Show more
$16.00
AUD
Category: Picture Books | Series: Oi Frog and Friends
The laughter never ends with Oi Frog and friends ...Don't miss this hilarious follow-up to Oi Frog and Oi Dog from the award-winning Kes Gray and Jim Field. A brilliant rhyming read-aloud text, jam-packed with animals and silliness - perfect for children and parents alike. According to Frog ...Cats s it on gnats, Dogs sit on logs, Raccoons sit on macaroons, Armadillos sit on pillows andChicks sit on bricks. But wait Cat doesn't like sitting on gnats, they keep biting his bottom Will Frog and Dog help him change the rules? Can't get enough? Look out for Oi Duck-billed Platypus , coming out autumn 2018. Praise for the Oi books- 'Gigglingly delightful ... a perfect match of words and pictures to entertain again and again' - Daily Mail Oi Frog , Oi Dog and Oi Cat are a top ten bestselling series. Oi Dog won the 2017 Laugh Out Loud Picture Book Award and was shortlisted for the Sainsbury's Children's Book Award and the British Book Awards in 2016, amongst others. It also won the Teach Primary New Children's Fiction Award, MadeForMums Award, Bishop's Stortford Picture Book Award and Portsmouth Picture Book Award. Oi Cat was the Independent Booksellers Children's Book of the Season and Oi Goat is a World Book Day book in 2018. Combined series sales currently stand at a phenomenal 900,000 copies. ...Show more
$22.00
AUD
Category: Picture Books
Rosie may seem quiet during the day, but at night she's a brilliant inventor of gizmos and gadgets who dreams of becoming a great engineer. When her Great-Great-Aunt Rose (Rosie the Riveter) comes for a visit and mentions her one unfinished goal-to fly-Rosie sets to work building a contraption to make h er aunt's dream come true. But when her contraption doesn't fly but rather hovers for a moment and then crashes, Rosie deems the invention a failure. On the contrary, Aunt Rose insists that Rosie's contraption was a raging success. You can only truly fail, she explains, if you quit. ...Show more
Mopoke
by Philip Bunting
$25.00
AUD
Category: Australian Picture Books
This is a mopoke. Mopoke loves peace and quiet. He is about to find out that you can't always get what you want. Visually brilliant and hysterically funny, Philip Bunting's pictures tell a thousand words, with the support of very sparse, very hilarious, text. This is a book destined to become a classic. ...Show more
$18.00
AUD
Category: Australian Picture Books | Series: Pig the Pug
Pig was a Pug and I'm sorry to say, If he didn't come first it would ruin his day.From award-winning creator of PIG THE PUG (9781407154985) comes a brand new tale about the world's greediest pug. Pig the Pug is back and this time he is being a great big cheat. Pig will do anything to win, and, if he can 't, he throws great big tantrums. But when his latest attempt to beat his best friend, Trevor, backfires will Pig the Pug learn his lesson at last? ...Show more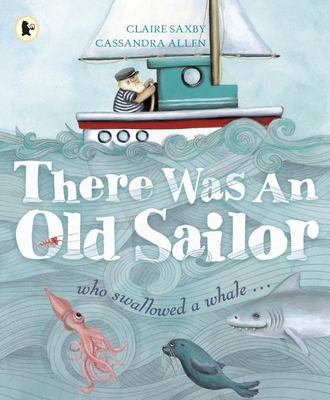 $17.00
AUD
Category: Picture Books
A delightful new twist on an old tale!  There was an old sailor who swallowed a krill. I don't know why he swallowed the krill - it'll make him ill ... A nautical take on a much-loved rhyme.