Humans
by Brandon Stanton
$45.00
AUD
Category: Photography | Series: Humans of New York
Brandon Stanton's Humans is a book that connects readers as global citizens at a time when erecting more borders is the order of the day. It shows us the entire world, one story at a time. After five years of travelling the globe, the creator of Humans of New York brings people from all parts of the wo rld into a conversation with readers. He ignores borders, chronicles lives and shows us the faces of the world as he saw them. His travels took him from London, Paris and Rome to Iraq, Dubai, Ukraine, Pakistan, Jordan, Uganda, Vietnam, Israel and every other place in between. His interviews go deeper than before. His chronicling of peoples' lives shows the experience of a writer who has traveled widely and thought deeply about the state of our world. Including hundreds of photos and stories of the people he met and talked with in over forty countries, Humans is classic Brandon Stanton - a brilliant illustrated book that includes many photos and stories never seen before. For the first time for a Humans of New York title, Humans will contain several of the essays Brandon's posted online which have been read, loved and enthusiastically shared by his followers. ...Show more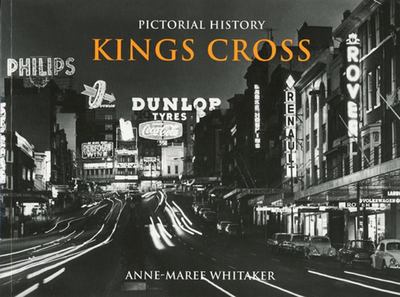 $24.95
AUD
Category: Photography
Once known as Woolloomooloo Hill, Kings Cross was home to Sydney's nineteenth century elite who built grand mansions along the ridge to enjoy sea breezes, a wonderful view and access to the city.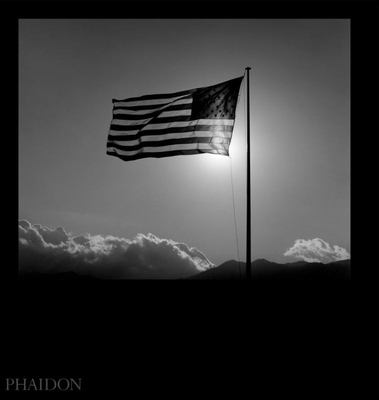 Robert Mapplethorpe
by Mark Holborn (Editor); Dimitri Levas (Editor); Patti Smith (Contribution by); Andrew Sullivan (Introduction by)
$250.00
AUD
Category: Photography
A revised and updated edition of the most comprehensive survey published of Mapplethorpe's photographyRobert Mapplethorpe was one of the twentieth century's most important and influential artists, known for his groundbreaking and provocative work. He studied painting, drawing, and sculpture in Brooklyn in the 1960s and started taking photographs when he acquired a Polaroid camera in 1970. This comprehensive monograph is an overview of the artist's black-and-white photography of floral still lifes, nudes, selfportraits, and portraits, among other subjects-and also includes a selection of his color images. ...Show more
$50.00
AUD
Category: Photography
Is it possible to describe a photograph without interpreting it? Can a viewer ever be as dispassionate as the mechanism of a camera? And how far can a photographer's intentions determine responses to their image, decades after it was made? These are just a few questions that David Campany eloquently add resses in On Photographs. In the tradition of Susan Sontag and John Berger, Campany explores the tensions inherent to the photographic medium - between art and document, chance and intention, permanence and malleability of meaning - as well as the significance of authorship, performance, time and reproduction. On Photographs is destined to become an instant classic of photography writing. Rejecting the conventions of chronology and the heightened status afforded to 'classics' in traditional accounts of the history of the medium, Campany's selection of photographs is an expertly curated and personal one - mixing fine art prints, film stills, documentary photographs, fashion editorials and advertisements. In this playful new take on the history of photography, anonymous photographers stand alongside photography pioneers, 20th-century talents and contemporary practitioners. Each photograph is accompanied by Campany's highly readable commentary. Putting the sacred status of authorship to one side, he strives to guide the reader in their own interpretation and understanding of the image itself. In a visual culture in which we have become accustomed to not looking, Campany helps us see, in what is both an accessible introduction for newcomers and a must-have for photography aficionados. ...Show more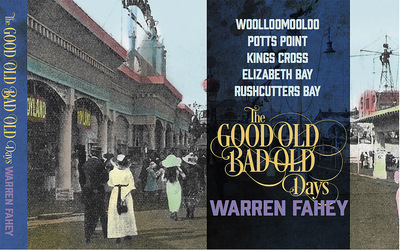 $25.00
AUD
Category: Photography
The 2011 post code of Sydney's inner east offers a fascinating history of high life, low life and, sometimes very low life. All five precincts are alive with history and surprising stories. Ride the scenic roller-coaster over the forgotten White City at Rushcutters Bay; see the naughty boys waving their willies at the ferries approaching Woolloomooloo bay; chase 'peeping Toms' in Elizabeth Bay; tap to the tunes of cabaret's greats at the Silver Spade, Potts Point, or dare to be different in yesterday's Kings Cross. Cultural Historian, Warren Fahey, delivers an eclectic romp through the social history of Sydney's most famous neighbourhoods. ...Show more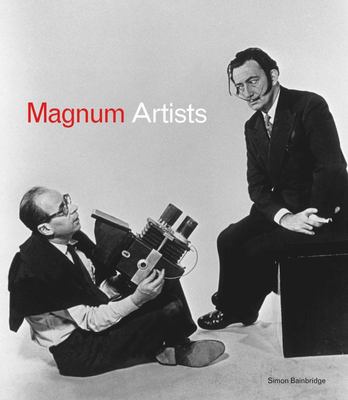 $80.00
AUD
Category: Photography
Matisse and Picasso by Robert Capa, Takashi Murakami by Olivia Arthur, Warhol and de Kooning by Thomas Hoepker, Bonnard by Henri Cartier-Bresson, Kiki Smith by Susan Meiselas, and many more. For the first time, Magnum Artists brings together a collection of over 200 photographs that define the unique re lationship between the world's greatest photography collective and the world's greatest artists. ...Show more
$30.00
AUD
Category: Photography | Series: Masters of Photography Ser.
The "Masters of Photography" series is a new approach to photography how-to. Each volume is dedicated to the work of one key photographer who, through a series of bite-sized lessons and ideas, tells you everything you always wanted to know about their approach to taking photographs. From their influence s, ideas and experiences, to tech tips and best shots. The series begins with Joel Meyerowitz, who will teach you, among other essentials: How to use a camera to reclaim the streets as your own, why you need to watch the world always with a sense of possibility, how to set your subjects at ease, and the importance of being playful and of finding a lens that suits your personality. ...Show more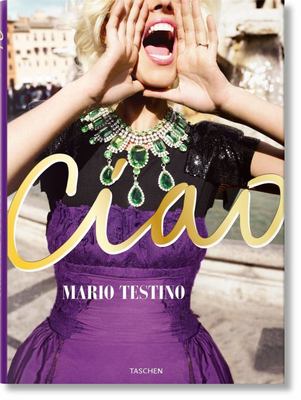 $150.00
AUD
Category: Photography
Widely regarded as one of the most influential fashion and portrait photographers, Mario Testino is responsible for the creation of emblematic images, transmitting emotion and energy in an open and intimate way. Throughout his four-decade career, Testino has been on a journey beyond the world of fashio n capturing Earth's traditions and cultures with unparalleled access and an extraordinarily unique point of view. Peruvian by birth, Testino's intimate connection to Italy found its roots in his Italian heritage, but blossomed when he experienced the country for himself. Discovering Italy was, for Testino, synonymous with discovering his passion for fashion. "Rome was all about the hottest, latest trends and fresh new styling, and I loved the way Italians could shed the latest look for an even newer thing without ever losing their own identity." In Ciao, Testino handpicks his favorite images of Italy, a country that has featured heavily in his life, from his friendships and breathtaking vistas to quintessentially Italian iconic fashion shoots and Italians' ever-evolving allure to their effervescent lifestyle. Featuring three sections, IN GIRO (out and about), ALLA MODA (in fashion), and AL MARE (at sea), the result is a highly personal journey across the country through Testino's lens paying homage to Italy, and it's culture as well as a chronicle of 40 years of genre-defining photography.Soon available in an Art Edition limited to 100 copies, each with a signed print by Mario Testino ...Show more
$195.00
AUD
Category: Photography
Overlooking the Aegean Sea, a charming string of coastal neighborhoods form the Athens Riviera, a serene escape from the constant activity in the city's center. A selection of high-end hotels lines the pristine stretch of beaches down to the southernmost point of the Attica Peninsula. The revamped Four Seasons Astir Palace, with a history of housing foreign dignitaries and film stars of the 1960s, is the most luxurious hotel in Athens, perhaps even in all of Greece. The night club, Island, is bringing back the glamour and excitement of the twentieth century bouzouki clubs reminiscent of names such as Melina Mercouri and Stavros Niarchos.Athens is experiencing a revival--in art, night life and design. For a metropolis constantly associated with the past, the modern strides in development and culture are sometimes overlooked in favor of the ruins and artifacts from antiquity. When in fact, the juxtaposition only enhances the beauty of both. Athens Riviera puts the old-world beside the new-world and a deeper understanding of this ancient capital emerges. With one foot in the past and one foot in the future; access to both the electricity of city life and the tranquility of a beach side resort, Athens cannot be defined in simple terms. One just has to experience it for themselves. ...Show more
$60.00
AUD
Category: Photography
Australia is drenched in a light that is different from anywhere else in the world. A light so distinctive, we know it can only be of one place. Imagined as a celebration of the particular beauty of Australian light, this generous publication roams the country, from rugged coastline to arid outback, to reveal how light shapes our wide, brown land. Wind-etched rocks, patterns in sand. Teal oceans. Surfers, slick in their wetsuits against the morning sun. A beach filled with people. A beach with no people. Rockpools. High-rise buildings against sand and sea. Golden sunsets over city skylines. Rays reaching through forest branches to frosted ground. Paddocks muted by mist, trees laden with luminous snow. The variation in the fall of light on our landscape seems limitless. With an introduction by a galactic astrophysicist, In an Australian Light reminds us of the myriad ways we experience light in this vast and diverse land. ...Show more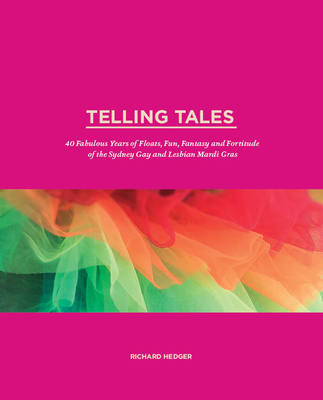 $50.00
AUD
Category: Photography
40 Fabulous Years of Floats, Fun, Fantasy and Fortitude of the Sydney Gay and Lesbian Mardi Gras. Published to coincide with the 40th Anniversary of Mardi Gras.  Telling Tales has brought together the stories of 40 people from the LGBTQI community.      
$80.00
AUD
Category: Photography
The latest in the popular Life & Love Of series by Lewis Blackwell Showcasing the work of the world's leading nature photographers, The Life & Love of the Forest is a breathtaking visual tour of our most remarkable woodlands.   Author Lewis Blackwell takes us on an extraordinary journey with ess ays and deep captions that explore the science and incredible histories of everything from seedlings, thickets, and underbrush to the extraordinary trees themselves. Capturing the beauty of these vibrant, fascinating landscapes, this book celebrates the spectacular power of forests around the world.  ...Show more