$35.00
AUD
Category: Animals
A work of bright and careful genius. Equal parts Rebecca Solnit and Annie Dillard, Giggs masterfully combines lush prose with conscientious history and boots-on-the-beach reporting. With Giggs leading us gently by the hand we dive down, and down, and down, into the dark core of the whale, which, she con vincingly reveals, is also the guts of the world.' Robert Moor, New York Times bestselling author of On Trails: an exploration 'There is a kind of hauntedness in wild animals today: a spectre related to environmental change … Our fear is that the unseen spirits that move in them are ours. Once more, animals are a moral force.' When Rebecca Giggs encountered a humpback whale stranded on her local beach in Australia, she began to wonder how the lives of whales might shed light on the condition of our seas. How do whales experience environmental change? Has our connection to these fabled animals been transformed by technology? What future awaits us, and them? And what does it mean to write about nature in the midst of an ecological crisis? In Fathoms: the world in the whale, Giggs blends natural history, philosophy, and science to explore these questions with clarity and hope. In lively, inventive prose, she introduces us to whales so rare they have never been named; she tells us of the astonishing variety found in whale sounds, and of whale 'pop' songs that sweep across hemispheres. She takes us into the deeps to discover that one whale's death can spark a great flourishing of creatures. We travel to Japan to board whaling ships, examine the uncanny charisma of these magnificent mammals, and confront the plastic pollution now pervading their underwater environment. In the spirit of Rachel Carson and John Berger, Fathoms is a work of profound insight and wonder. It marks the arrival of an essential new voice in narrative nonfiction and provides us with a powerful, surprising, and compelling view of some of the most urgent issues of our time.   ...Show more
$20.00
AUD
Category: Animals
A collection of photographs of 44 breeds of dogs that capture them in particular & very individual moods. 'How very odd it must be to be a dog...'Over the years Vita Sackville-West had many dogs, including Cocker Spaniel Pippin (famously the mother of Virginia Woolf's Spaniel, Pinka), Alsatian Roll o, whose photograph hangs in Sissinghurst Castle, and elkhound Canute, who used to hop on the bus into town whenever he got bored.In Faces, Sackville-West traces the origins and history of forty-four breeds, reflecting on their characteristics with frank humour,from the Father Christmas-moustachioed Schnauzer to the silky gentle-eyed Afghan, 'like somebody's elderly Aunt Lavinia, who nourishes a secret passion for the Vicar', and the elegant and ancient Saluki, 'without a doubt the dullest dog I ever owned'.Charming and fascinating in equal measure, this collection of profiles is testament to the fact that, 'when one loves dogs, it is difficult not to attribute human qualities to them'. ...Show more
$35.00
AUD
Category: Animals
Birds are astonishingly intelligent creatures. According to revolutionary new research, some birds rival primates and even humans in their remarkable forms of intelligence.   In The Genius of Birds, acclaimed author Jennifer Ackerman explores the newly discovered brilliance of birds. As she travels ar ound the world to the most cutting-edge frontiers of research--the distant laboratories of Barbados and New Caledonia, the great tit communities of the United Kingdom and the bowerbird habitats of Australia, the ravaged mid-Atlantic coast after Hurricane Sandy and the warming mountains of central Virginia and the western states--Ackerman not only tells the story of the recently uncovered genius of birds but also delves deeply into the latest findings about the bird brain itself that are shifting our view of what it means to be intelligent.   Consider, as Ackerman does, the Clark's nutcracker, a bird that can hide as many as 30,000 seeds over dozens of square miles and remember several months later where it put them, or the mockingbirds and thrashers, species that can store 200 to 2,000 different songs in a brain a thousand times smaller than ours.   But beyond highlighting how birds use their unique genius in technical ways, Ackerman points out the impressive social smarts of birds. They deceive and manipulate. They eavesdrop. They give gifts. They kiss to console one another. They blackmail their parents. They alert one another to danger. They summon witnesses to the death of a peer. They may even grieve.   This elegant scientific investigation and travelogue weaves personal anecdotes with fascinating science. Ackerman delivers an extraordinary story that will both give readers a new appreciation for the exceptional talents of birds and let them discover what birds can reveal about our changing world. Richly informative and beautifully written, The Genius of Birds celebrates the triumphs of these surprising and fiercely intelligent creatures. ...Show more
$25.00
AUD
Category: Animals
Feeding the Birds at Your Table is designed to provide detailed, comprehensive advice and suggestions for people wishing to feed wild birds in Australia from their own backyards and balconies. Millions of Australians feed wild birds in their gardens. Yet there is currently little information or advice o n offer to tell them how to do this properly. This book provides the first readily available source of reliable information relevant to Australia. What's more, it is written by an expert who feeds birds himself. Including profiles on different types of Australian urban birds, what to feed them and the types of feeders to use, it also has advice on how to create a bird-friendly garden. Feeding the Birds at Your Table offers sensible and practical suggestions so feeding doesn't only benefit us, but benefits the birds themselves. 'At last, a sensible, science-based guide to safely feeding wild birds in Australia.' — Paul Sullivan, CEO, BirdLife Australia ...Show more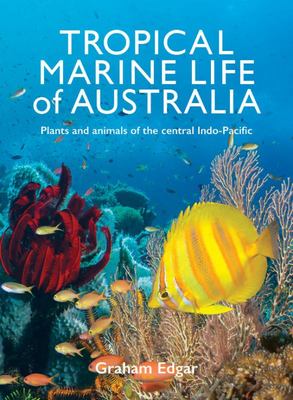 $50.00
AUD
Category: Animals
The definitive guide to tropical Australian and central Indo- Pacific marine life, covering over 2,400 species of animals and plants, including many never before photographed or covered in field guides.
$40.00
AUD
Category: Animals
A very useful and eye-opening book which will inspire people to step outside their front doors and discover the amazing world of wildlife that is all around us. Packed full of inspiring stories and tips, each chapter enthuses readers about the incredible variety of wildlife experiences and species that can be found close to home, and helps them to 'tune in' to nature. If you thought you knew everything there was to know about your local wildlife, and seen everything there is to see, then think again. This unique guide to the birds, animals and invertebrates that can be found close to the average Australian home will offer useful help and advice to all nature enthusiasts, whether long-standing converts or just starting out. ...Show more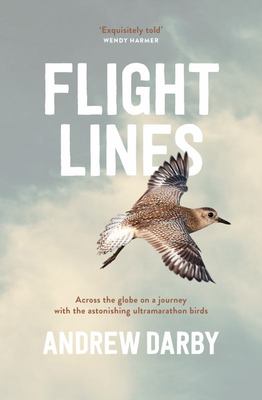 $33.00
AUD
Category: Animals
Andrew Darby follows the extraordinary migratory shorebirds from Australia's southern ocean to the Arctic and back. On these travels he explores the power of science to reveal the mysteries of these birds, and to heal both their endangered world - and unexpectedly - himself. As the sun lowered and turne d Gulf St Vincent fiery, they each called a high-pitched 'peeooowiii!', flashed their black wing-pits, spread their tail skirts and took flight. Andrew Darby follows the odysseys of two Grey Plovers, little-known migratory shorebirds, as they take previously uncharted ultramarathon flights from the southern coast of Australia to Arctic breeding grounds. On these extraordinary flights they chance predators, typhoon weather and exhaustion before they can breed, and maybe return to familiar southern feeding grounds. But the greatest threat to these, and other long-distance migrants on the flyway, is China's dragon economy, engulfing their vital Yellow Sea staging spots. The author meets the dedicated people working to save these intrepid birds, from Russia to Alaska, and the rim of the Arctic Sea to the coasts of the Southern Ocean. Out of their hard-won science he finds hope for the birds - a bright light for our times. But his journey to understand this work and these birds almost ends when he is suddenly diagnosed with an incurable cancer. Then he finds science coming to his rescue too.     ...Show more
$22.00
AUD
Category: Animals | Series: Photographic Guides
A guide for the diver, traveller, fishing enthusiast, or layperson, which aims to provide easy identification of the 222 species of fish covered. Photographs and distribution maps accompany each description, and some show juvenile and adult, or sex variations.
$20.00
AUD
Category: Animals | Series: Photographic Guides Ser.
This photographic guide is designed as a companion for the traveller, local or international, who is interested in Australian mammals. The guide identifies different species, over 168 of which are illustrated in colour.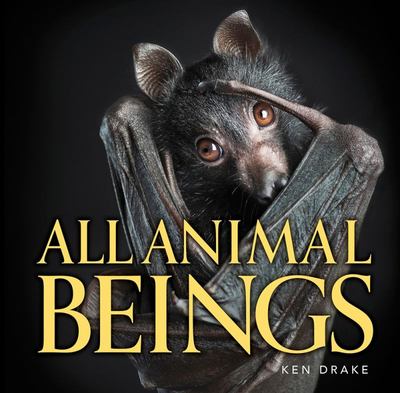 All Animal beings
by Ken Drake; Beck Drake; Zoo Studio Staff (Contribution by)
$50.00
AUD
Category: Animals
All Animal Beings have their own unique personalities, they share our emotions, they share our fears, and they share our love. For many years we were taught that animals were mere automatons, driven purely by instinct. Even as a young child I could instinctively tell from our family dogs that this wasn 't the case, but only recently, in the last couple of decades, has science really caught up with what animal lovers have known for centuries and probably since the dawn of humanity. We forget that our raw emotions of love, lust, hate, hunger, happiness, fear; are shared with each mammal and bird on the planet. This book is filled with portraits of some of the most character filled Beings I have met and photographed.   ...Show more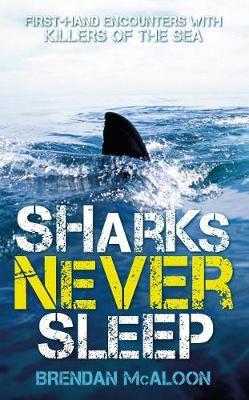 $30.00
AUD
Category: Animals
Following a year of record numbers of shark attacks, Sharks Never Sleep takes us around the world to meet shark-attack survivors, shark lovers and shark hunters, who tell us of the primal fear of being eaten alive by a wild animal, the unimaginable grief of losing a loved one and share extraordinary tal es of first-hand encounters with sharks. In Ballina on the east coast of Australia, Darren Rogers recounts how he tried to save Japanese surfer Tadashi Nakahara, who was mauled to death by a great white shark. At Jeffreys Bay, South Africa, professional surfer Mick Fanning narrowly escapes the jaws of a great white during the final of one of the world's biggest professional surfing competitions. On the Hawaiian island of Maui, shark-attack survivor Bethany Hamilton heads into monstrous waves to surf, even after having lost her arm to a tiger shark as a 13-year-old junior surfing champion. Meet scientists, conservationists and a host of eccentric characters, and explore our complex relationship of fear and fascination with sharks in this updated edition - as the shark attacks continue ... ...Show more
$35.00
AUD
Category: Animals
Australian birds have a very special place in the evolution of modern birds. They are known to live unusually long lives, form long-lasting bonds and are overall exceptionally intelligent. The question is why this may be so. In this highly compelling new book, Professor Gisela Kaplan explores the evolut ion of particular cognitive and social abilities that make the emotional and sex lives of birds work to their advantage. How Australian birds actually choose mates makes fascinating reading as the author uncovers motivations and attractions in partner choice that are far more complex than was once believed. She also shows how humans and birds may be more alike in attachment and mating behaviour than we think - despite the enormous evolutionary distance between us. For birdwatchers, researchers and nature lovers alike, and based on a wealth of original and cited research, Bird Bonds is a valuable resource and a beguiling insight into the world of the birds around us. ...Show more