$35.00
AUD
Category: Anthologies & Journals
A stunning collection of new short stories originally commissioned by The New York Times Magazine as the COVID-19 pandemic swept the world, from twenty-nine authors including Margaret Atwood, Tommy Orange, Colm Toibin, Kamilia Shamsie, David Mitchell and more, in a project inspired by Boccaccio's The De cameron. When reality is surreal, only fiction can make sense of it. In 1353, Giovanni Boccaccio wrote "The Decameron": one hundred nested tales told by a group of young men and women passing the time at a villa outside Florence while waiting out the gruesome Black Death, a plague that killed more than 25 million people. Some of the stories are silly, some are bawdy, some are like fables. In March of 2020, the editors of The New York Times Magazine created The Decameron Project, an anthology with a simple, time-spanning goal: to gather a collection of stories written as our current pandemic first swept the globe. How might new fiction from some of the finest writers working today help us memorialize and understand the unimaginable? And what could be learned about how this crisis will affect the art of fiction? These twenty-nine new stories, from authors including Margaret Atwood, Tommy Orange, Edwidge Danticat, and David Mitchell vary widely in texture and tone. Their work will be remembered as a historical tribute to a time and place unlike any other in our lifetimes, and offer perspective and solace to the reader now and in a future where coronavirus is, hopefully, just a memory.   ...Show more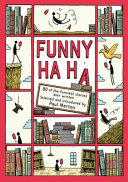 $35.00
AUD
Category: Anthologies & Journals
The Sunday TimesHumour Book of the Year. 80 of the funniest stories ever written, selected and introduced by Paul Merton. From Anton Chekhov to Ali Smith, from P.G. Wodehouse to Nora Ephron, the greatest writers are those who know how to laugh. Here, award-winning comedian and broadcaster Paul Merton br ings together his favourite funny stories of all time. Whether it's the silly, surreal, slap-stick or satirical that makes you smile, there's a story here to tickle every funny bone. From prize-winners and literary giants, to stand-up comedians and the rising stars of funny literature, this brilliant anthology is guaranteed to cheer your day. ...Show more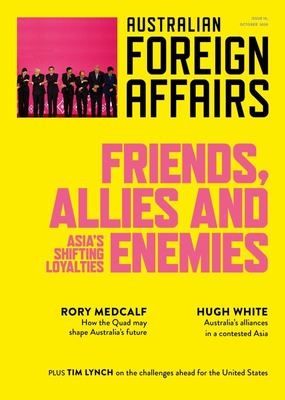 $23.00
AUD
Category: Anthologies & Journals
The tenth issue of Australian Foreign Affairs examines the new alliances, blocs and rivalries that are emerging across the Asia-Pacific as countries adjust to the changing balance of power in a changed world. Friends, Allies and Enemies looks at Australia's diplomatic options as loyalties shift in an in creasingly turbulent region. Head of the National Security College at the Australian National University Rory Medcalf on the past, present and future of the Quadrilateral Security Dialogue Associate Professor in American Politics Tim Lynch on George Friedman's The Storm Before The Calm and where the United States is standing. Emeritus Professor of Strategic Studies Hugh White on how Australia's alliances will fare in an Asia shaped by pandemics and power rivalries. Regular feature The Fix, on how to solve a key Australian foreign affairs challenge Award-winning writer Richard Cooke dissects key foreign policy terms Correspondence on AFA9: Spy vs Spy ...Show more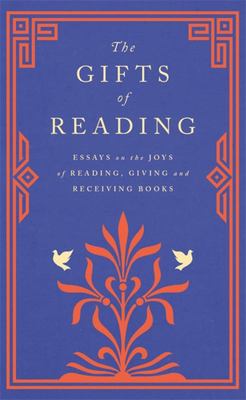 Gifts of Reading
by Jennie Orchard (Curated by); Robert Macfarlane; Jackie Morris; William Boyd; Candice Carty-Williams; Chigozie Obioma; Philip Pullman; Imtiaz Dharker; Roddy Doyle; Pico Iyer; Andy Miller
$33.00
AUD
Category: Anthologies & Journals
'This story, like so many stories, begins with a gift. The gift, like so many gifts, was a book...' So begins the essay by Robert Macfarlane that inspired this collection.In this cornucopia of an anthology, you will find essays by some of the world's most beloved novelists, nonfiction writers, essayists and poets.'You will see books taking flight in flocks, migrating around the world, landing in people's hearts and changing them for a day or a year or a lifetime.'You will see books sparking wonder or anger; throwing open windows into other languages, other cultures, other minds; causing people to fall in love or to fight for what is right.'And more than anything, over and over again, you will see books and words being given, received and read - and in turn prompting further generosity.'Published to coincide with the 20th anniversary of global literacy non-profit, Room to Read, The Gifts of Reading forms inspiring, unforgettable, irresistible proof of the power and necessity of books and reading.Inspired by Robert MacfarlaneCurated by Jennie OrchardWith contributions by: William Boyd, Candice Carty-Williams, Imtiaz Dharker, Roddy Doyle, Pico Iyer, Andy Miller, Jackie Morris, Jan Morris, Sisonke Msimang, Dina Nayeri, Chigozie Obioma, Michael Ondaatje, David PillingMax Porter, Philip Pullman, Alice Pung, Jancis Robinson, S.F.Said, Madeleine Thien, Salley Vickers, John Wood and Markus Zusak ...Show more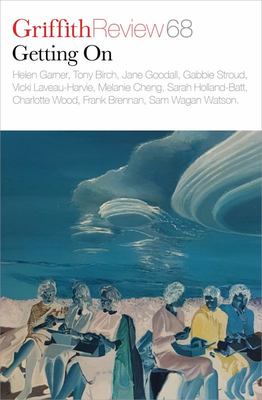 $28.00
AUD
Category: Anthologies & Journals | Series: Griffith Review Ser.
In a world where seventy is the new fifty, old age isn't what it used to be. By 2060, the ratio of Australians aged over sixty-five will have passed one in four. This unprecedented demographic transformation marks a quiet revolution with far-reaching consequences for both individuals and wider society. As the proportion of older people continues to rise, how will working patterns, leisure habits and modes of living be reshaped and refashioned to answer future needs? How will this shift in the balance of the population be addressed? Will our seniors be celebrated or marginalised, powerful or powerless? What approach will Australia take to the global phenomenon of long life? And how might listening to the wisdom of our elders change everyone's world? ...Show more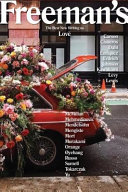 $25.00
AUD
Category: Anthologies & Journals
The latest instalment from 'a powerful force in the literary world' (Los Angeles Times) Freeman's turns to one of the greatest elevating forces of life: love.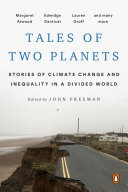 $30.00
AUD
Category: Anthologies & Journals
Building from his acclaimed anthology Tales of Two Americas, beloved writer and editor John Freeman draws together a group of our greatest writers from around the world to help us see how the environmental crisis is hitting some of the most vulnerable communities where they live.   In the past five year s, John Freeman, previously editor of Granta, has launched a celebrated international literary magazine, Freeman's, and compiled two acclaimed anthologies that deal with income inequality as it is experienced. In the course of this work, one major theme came up repeatedly: Climate change is making already dire inequalities much worse, devastating further the already devastated. But the problems of climate change are not restricted to those from the less developed world.   Galvanized by his conversations with writers and activists around the world, Freeman engaged with some of today's most eloquent storytellers, many of whom hail from the places under the most acute stress--from the capital of Burundi to Bangkok, Thailand. The response has been extraordinary. Margaret Atwood conjures with a dys¬topian future in a remarkable poem. Lauren Groff whisks us to Florida; Edwidge Danticat to Haiti; Tahmima Anam to Bangladesh; Yasmine El Rashidi to Egypt, while Eka Kurniawan brings us to Indonesia, Chinelo Okparanta to Nigeria, and Anuradha Roy to the Himalayas in the wake of floods, dam building, and drought. This is a literary all-points bulletin of fiction, essays, poems, and reportage about the most important crisis of our times. ...Show more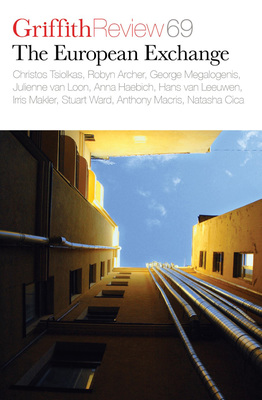 $28.00
AUD
Category: Anthologies & Journals
Europe has been thrown into sharp relief by the impact of a devastating pandemic. As country after country succumbs to the contemporary plague, deeply buried memories of death and destruction resurface.But Europe has emerged from devastation before, and become stronger and more connected. A year ago Fre nch president Emmanuel Macron declared that Europe must be understood as a project – a vision of the best sort of global community. Although the COVID-19 crisis has profoundly challenged the idea of Europe as interconnected, and as accessible to Australia, the rich exchange between peoples and continents will eventually resume.Griffith Review 69: The European Exchange explores the deep and complex relationships between Europe and Australia and shows how Australians of many backgrounds have contributed to a long-standing dialogue that enriches both continents.In coming months both Europe and Australia will have much to learn from each other as the overwhelming pain of loss from COVID-19 gives way to a new reality in which diverse cultures work together to create a richer and more resilient globe.Contributors include: Christos Tsiolkas, Robyn Archer, Julienne van Loon, Mat Schulz, Sanja Grozdanic, John Armstrong, Gabriella Coslovich, Christian Thompson, Hans van Leeuwen, Eugene Yiu Nam Cheung, Stuart Ward, Susan Varga, George Megalogenis, Anna Haebich, Anthony Macris, Jaya Savige, Tim Bonyhady, Irris Makler, Michael Cooney, David Morris and Natasha Cica.This edition is published in partnership with the Australian National University. ...Show more
$30.00
AUD
Category: Anthologies & Journals | Series: The\Passenger Ser.
'On the Greek island of Ikaria, life is sweet . . . and very, very long. What is the locals' secret?' - from "The Island of Long Life" by Andrew Anthony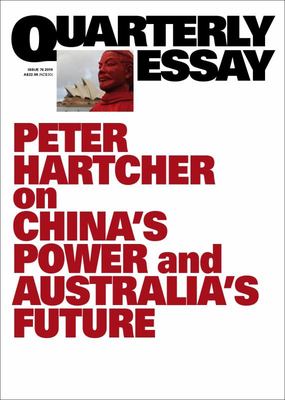 $23.00
AUD
Category: Anthologies & Journals | Series: QUARTERLY ESSAY 76
China has become a key nation for Australia's future - for our security, economy and identity. But what are China's intentions and strategy when it comes to Australia? In this gripping account, Peter Hartcher shows that we are entering an era of undeclared contestation, whether for hearts and minds, mi neral and agricultural resources, media outlets or sea lanes. Reactions include panic, xenophobia and all-the-way-with-the-USA - but the challenge now is to think hard about the national interest and respond with wisdom to a changed world. This urgent, authoritative essay blends reporting and analysis in trademark Hartcher style, and covers the local scene as well as the larger geopolitical picture. ...Show more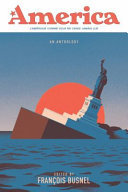 America
by Francois Busnel (Editor)
$23.00
AUD
Category: Anthologies & Journals
From the streets of Manhattan through the Wyoming wilderness to the bright lights of Hollywood, a crisscrossing voyage across the United States by today's leading Francophone writers.