$33.00
AUD
Category: Crime
From the bestselling author of The Secrets She Keeps and Good Girl, Bad Girl comes a new thriller featuring the brilliant forensic psychologist Cyrus Haven as he becomes embroiled in an explosive murder case with disturbing origins. Criminal psychologist Cyrus Haven and Evie Cormac return in this mesmer izing new thriller from internationally bestselling author Michael Robotham, a writer Stephen King calls "an absolute master...with heart and soul." Who is Evie, the girl with no past, running from? She was discovered hiding in a secret room in the aftermath of a terrible crime. Her ability to tell when someone is lying helped Cyrus crack an impenetrable case in Good Girl, Bad Girl. Now, the closer Cyrus gets to uncovering answers about Evie's dark history, the more he exposes Evie to danger, giving her no choice but to run. Ultimately, both will have to decide if some secrets are better left buried and some monsters should never be named... ...Show more
$33.00
AUD
Category: Crime
From Daniel Silva, author of the #1 New York Times bestsellers The New Girl and The Other Woman, comes a stunning new action-packed thriller of high stakes international intrigue featuring the enigmatic art restorer and master spy Gabriel Allon. Master of the spy thriller Silva has entertained readers with twenty-two thoughtful and gripping suspense novels featuring a diverse cast of compelling characters and ingenious plots that have taken them around the globe and back--from the United States to Europe, Russia to the Middle East. He returns with another blockbuster--a powerhouse novel that showcases his outstanding skill and brilliant imagination, destined to be a must read for both his multitudes of fans and growing legions of converts.   ...Show more
The Sandpit
by Nicholas Shakespeare
$33.00
AUD
Category: Crime
'A remarkable contemporary thriller - with shades of Graham Greene and Le Carré about it - but also a profound and compelling investigation of a hugely complex human predicament. Brilliantly observed, captivatingly written, grippingly narrated - a triumph' William Boyd When John Dyer returns to Oxford from Brazil with his young son, he doesn't expect to find them both in danger. Every day is the same. He drops Leandro at his smart prep school and walks to the library to research his new book. His time living on the edge as a foreign correspondent in Rio is over. But the rainy streets of this English city turn out to be just as treacherous as those he used to walk in the favelas. Leandro's schoolmates are the children of influential people, among them an international banker, a Russian oligarch, an American CIA operative and a British spook. As they congregate round the sports field for the weekly football matches, the network of alliances and covert interests that spreads between these power brokers soon becomes clear to Dyer. But it is a chance conversation with an Iranian nuclear scientist, Rustum Marvar, father of a friend of Leandro, that sets him onto a truly precarious path. When Marvar and his son disappear, several sinister factions seem acutely interested in Marvar's groundbreaking research at the Clarendon Lab, and what he might have told Dyer about it, given Dyer was the last person to see Marvar alive. ...Show more
$33.00
AUD
Category: Crime | Series: Jack Mcevoy Ser.
The hero of The Poet and The Scarecrow is back in the new thriller from #1 New York Times bestselling author Michael Connelly. Jack McEvoy, the journalist who never backs down, tracks a serial killer who has been operating completely under the radar--until now. Veteran reporter Jack McEvoy has taken dow n killers before, but when a woman he had a one-night stand with is murdered in a particularly brutal way, McEvoy realizes he might be facing a criminal mind unlike any he's ever encountered. McEvoy investigates--against the warnings of the police and his own editor--and makes a shocking discovery that connects the crime to other mysterious deaths across the country. But his inquiry hits a snag when he himself becomes a suspect. As he races to clear his name, McEvoy's findings point to a serial killer working under the radar of law enforcement for years, and using personal data shared by the victims themselves to select and hunt his targets. Called "the Raymond Chandler of this generation" (Associated Press), Michael Connelly once again delivers an unputdownable thriller that reveals a predator operating from the darkest corners of human nature--and one man courageous and determined enough to stand in his way. ...Show more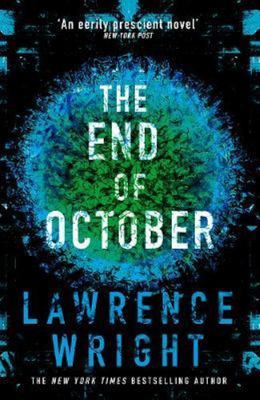 $33.00
AUD
Category: Crime
A riveting and prescient thriller - from Pulitzer Prize winner, Lawrence Wright - that shows one man's race against time to save the world from a killer virus . . .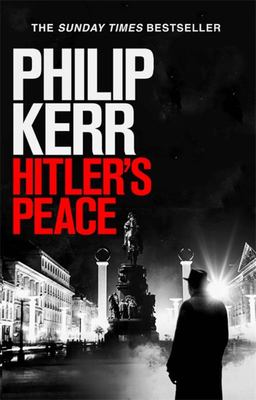 $33.00
AUD
Category: Crime
A gripping alternative history thriller set in the Second World War, from the internationally acclaimed and bestselling author of the Bernie Gunther novels. Autumn 1943. Hitler knows he cannot win the war: now he must find a way to make peace. FDR and Stalin are willing to negotiate; only Churchill refu ses to listen. The upcoming Allied Tehran conference will be where the next steps - whatever they are - will be decided. Into this nest of double- and triple-dealing steps Willard Mayer, OSS agent and FDR's envoy to the conference. His job is to secure the peace that the USA and Hitler now crave. The stakes couldn't be higher. Showcasing Philip Kerr's brilliant research and masterful plotting at its best, Hitler's Peace has never before been published in the UK and is a fitting coda to the career of one of the masters of the historical thriller. ...Show more
$33.00
AUD
Category: Crime | Series: Cormac Reilly Ser.
The heart-stopping new book in the Cormac Reilly series, by the bestselling author of The Ruin and The Scholar. When Peter Fisher is called to the scene of a supposed prank call, his annoyance turns to terror when he realises this is no joke. A young boy says he witnessed a little girl being bundled int o the boot of a car, and Peter believes him. DI Cormac Reilly and Peter search frantically for answers, but find obstacles put in their way by the one person who should be helping them: Superintendent Bryan Murphy. Frustrated and severely short-staffed, Peter and Cormac are pushed to breaking point, resulting in a fatal mistake. Cormac is suspended from duty and Peter is banished to a tiny town on the West Coast of Ireland, where's he's tasked with doing the paperwork in a murder investigation that's supposed to have been resolved. But something isn't adding up, including the mysterious appearance of a young woman and her nine-year-old daughter, who hasn't spoke a word in months . . .   ...Show more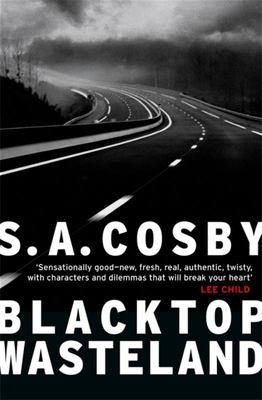 $33.00
AUD
Category: Crime
IT'S A CRIME THAT HISTORY REPEATS ITSELF. 'Sensationally good - new, fresh, real, authentic, twisty, with characters and dilemmas that will break your heart. ' LEE CHILD 'Every once in a while a writer comes along with an incredible voice. Think Elmore Leonard, or Chester Himes...add S. A. Cosby to that list." STEVE CAVANAGH Beauregard "Bug" Montage: honest mechanic, loving husband, devoted parent. He's no longer the criminal he once was - the sharpest wheelman on the east coast, infamous from the hills of North Carolina to the beaches of Florida. But when his respectable life begins to crumble, a shady associate comes calling with a clean, one-time job: a diamond heist promising a get-rich payout. Inexorably drawn to the driver's seat - and haunted by the ghost of his outlaw father - Bug is yanked back into a savage world of bullets and betrayal, which soon endangers all he holds dear... Like Breaking Bad in a high-speed collision with Drive, this stunning debut holds up a cracked mirror to the woozy ideals of the American dream - a dazzling, operatic story of a man pushed to his limits by poverty, race and a scarred, self-destructive masculinity. 'Blacktop Wasteland is an urgent, timely, pitch-perfect jolt of American noir.' DENNIS LEHANE '...S. A. Cosby reinvents the American crime novel. Blacktop Wasteland thrums and races - it's an intoxicating thrill of a ride'. WALTER MOSLEY The perfect page-turning read for fans of acclaimed writers such as Don Winslow, Attica Locke, Bill Beverley and Thomas Mullen. ...Show more
$33.00
AUD
Category: Crime
For struggling actress Emily Proudman, life in London is not working out as planned – in fact, it's falling apart. So when she is offered a live-in job working for a wealthy family on their luxurious coastal property in France, she jumps at the opportunity to start over. The estate is picture-perfect, a nd its owners exude charisma and sophistication. But as Emily gets to know the family, their masks begin to slip, and what at first appears to be a dream come true turns out to be a prison from which none of them will ever escape – unless Emily can find a way to set them all free. 'A dark and wonderful debut that lulls you in with beautiful prose and complex, believable characters, then beats you over the head with a killer plot and a thrilling climax. Everyone will be talking about this book!' Christian White ...Show more
$33.00
AUD
Category: Crime
Inventive, electrifying and daring, True Story is a novel like nothing you've ever read before. 'A mind-blowing page-turning un-put-downable heartwarming empathetic formally inventive horror suspense thriller, with a life-affirming and timely feminist message' Elif Batuman   After a college party, two b oys drive a girl home: drunk and passed out in the back seat. Rumours spread about what they did to her, but later they'll tell the police a different version of events. Alice will never remember what truly happened. Her fracture runs deep, hidden beneath cleverness and wry humour. Nick - a sensitive, misguided boy who stood by - will never forget. That's just the beginning of this extraordinary journey into memory, fear and self-portrayal. Through university applications, a terrifying abusive relationship, a fateful reckoning with addiction and a final mind-bending twist, Alice and Nick will take on different roles to each other - some real, some invented - until finally, brought face to face once again, the secret of that night is revealed. Startlingly relevant and enthralling in its brilliance, True Story is by turns a campus novel, psychological thriller, horror story and crime noir, each narrative frame stripping away the fictions we tell about women, men and the very nature of truth. It introduces Kate Reed Petty as a provocative new voice in contemporary fiction. ...Show more
$33.00
AUD
Category: Crime
After becoming embroiled in one of Louisiana's oldest and bloodiest gangland feuds, Detective Dave Robicheaux must battle the most terrifying adversary he has ever encountered... The merciless Shondell and Balangie families are long-time enemies in the New Iberia criminal underworld. Yet their youngest heirs, Johnny and Isolde - star-crossed teenaged lovers - have run away together. As he tried to uncover the reasons why, Robicheaux gets too close to both Isolde's mother and her father's mistress. In retribution, Balangie - as jealous as he is cruel - hires an assassin to hunt Robicheaux and his long-time partner, Clete Purcel. This hitman is unlike any the two have ever faces - able to materialize without warning, and to introduce horrifying hallucinations in his victims. In order to defeat him and rescue the young lovers, Robicheaux will have to overcome the demons that have tormented him his whole life... ...Show more
$25.00
AUD
Category: Crime
Instant New York Times Bestseller Best of 2017 - included on best-of lists by the New York Times, NPR, Barnes & Noble, Publisher's Weekly, LitHub, BookPage, Booklist, TheRealBookSpy.com, the Financial Times (UK) and the Daily Mail (UK) "The Force is mesmerizing, a triumph. Think The Godfather, on ly with cops. It's that good." -- Stephen King The acclaimed, award-winning, bestselling author of The Cartel--voted one of the Best Books of the Year by more than sixty publications, including the New York Times--makes his William Morrow debut with a cinematic epic as explosive, powerful, and unforgettable as Mystic River and The Wire.   Our ends know our beginnings, but the reverse isn't true . . . All Denny Malone wants is to be a good cop. He is "the King of Manhattan North," a, highly decorated NYPD detective sergeant and the real leader of "Da Force." Malone and his crew are the smartest, the toughest, the quickest, the bravest, and the baddest, an elite special unit given unrestricted authority to wage war on gangs, drugs and guns. Every day and every night for the eighteen years he's spent on the Job, Malone has served on the front lines, witnessing the hurt, the dead, the victims, the perps. He's done whatever it takes to serve and protect in a city built by ambition and corruption, where no one is clean--including Malone himself.   What only a few know is that Denny Malone is dirty: he and his partners have stolen millions of dollars in drugs and cash in the wake of the biggest heroin bust in the city's history. Now Malone is caught in a trap and being squeezed by the Feds, and he must walk the thin line between betraying his brothers and partners, the Job, his family, and the woman he loves, trying to survive, body and soul, while the city teeters on the brink of a racial conflagration that could destroy them all.   Based on years of research inside the NYPD, this is the great cop novel of our time and a book only Don Winslow could write: a haunting and heartbreaking story of greed and violence, inequality and race, crime and injustice, retribution and redemption that reveals the seemingly insurmountable tensions between the police and the diverse citizens they serve. A searing portrait of a city and a courageous, heroic, and deeply flawed man who stands at the edge of its abyss, The Force is a masterpiece of urban living full of shocking and surprising twists, leavened by flashes of dark humor, a morally complex and utterly riveting dissection of modern American society and the controversial issues confronting and dividing us today.   ...Show more