$33.00
AUD
Category: Gifts & Humour
From the heart of the Western Queensland Channel Country, Australia's oldest and favourite newspaper details our country's very rocky start to a new decade that was supposed to be one of great optimism and innovation. 2020 was meant to be our year of healing. A time to tend to the wounds of a country t orn asunder by a decade of divisive political and media debates. A lack of confidence in the international sporting arena. A 24-hour news cycle that has destroyed the pub test.We thought all of the uncertainty was behind us. The federal election delivered us Scotty from Marketing. The Quiet Australian spoke up. Gay marriage? Yep. Climate change? Let's wait and see what happens. Smudge and Warner had served their time and, together as a nation, it was time to rebuild.But fate had other plans, starting with the worst bushfires in human memory. While large swathes of the country burned, our politicians were either on holidays or giving their mates grants to build indoor pools in blue-ribbon seats. Surely, it couldn't get worse. 'ken oath it could. Mother nature arrived as COVID-19, and told us all to go to our rooms.   ...Show more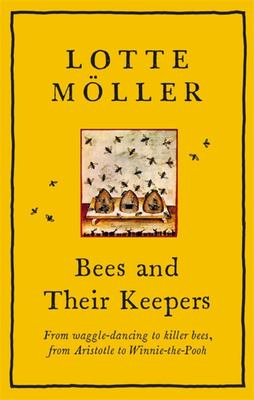 $40.00
AUD
Category: Gardens
A beautifully illustrated and thoroughly engaging cultural history of beekeeping - packed with anecdote, humour and enriching historical detail. The perfect gift. Beekeeper and garden historian Lotte Möller explores the activities inside and outside the hive while charting the bees' natural order and ha bits. With a light touch she uses her encyclopaedic knowledge of the subject to shed light on humanity's understanding of bees and bee lore from antiquity to the present. A humorous debunking of the myths that have held for centuries is matched by a wry exploration of how and when they were replaced by fact. In her travels Möller encounters a trigger-happy Californian beekeeper raging against both killer bees and bee politics, warring beekeepers on the Danish island of Læso, and Brother Adam of Buckfast Abbey, breeder of the Buckfast queen now popular throughout Europe and beyond, as well a host of others as passionate as she about the complex world of apiculture both past and present. Translated from the Swedish by Frank Perry - Sweden's Gardening Book of the Year 2019, shortlisted for the August Prize 2019 ...Show more
$33.00
AUD
Category: Gifts & Humour
Ever wondered what happens to us as we die? Or how the Esky became an Aussie cultural icon? Or why we have leap years? Then look no further - and even if you haven't wondered, you'll want to find out. This anthology is a diverse collection of explainers by some of the finest writers from The Age and The Sydney Morning Herald. It tackles quintessentially Australian topics (where does the term 'mate' come from?) as well as questions being grappled with around the world (what will our homes be powered by in the future?). Inquisitive readers love the explainer columns for their strong and surprising storytelling, deeply researched reporting and inventive illustrations. They have become some of the most popular content articles in The Age and Herald, and reader requests have inspired explainers about exploring everything from think tanks to tennis racquets, from quantitative easing to why cicadas sing at dusk. Explainers offer a rich understanding of how and why - rather than just who, what, when and where. Within these pages you will find an absorbing and illuminating selection of some of the most popular explainers, as well as never before published pieces especially written for this book. There are surprising facts about all aspects of life and information about all kinds of investigations from throughout history and around the world. Prepare to be enlightened, enthralled and educated - you'll never ponder how to evade that rampaging cassowary again!   ...Show more
$15.00
AUD
Category: Gifts & Humour
A wickedly witty field guide to bookstore customers from the Person Who Doesn't Know What They Want (But Thinks It Might Have a Blue Cover) to the harried Parents Secretly After Free Childcare. It does take all kinds. If you visit bookshops more often than the grocery store, you'll recognize the types. There's the Expert (with subspecies from the Bore to the Helpful Person), the Young Family (ranging from the Exhausted to the Aspirational), Occultists (from Conspiracy Theorist to Craft Woman). Then there's the Loiterer (including the Erotica Browser and the Self-Published Author), the Bearded Pensioner (including the Lyrca Clad), the The Not-So-Silent Traveller (the Whistler, Sniffer, Hummer, Farter, and Tutter), and the Family Historian (generally Americans who come to Shaun's shop in Wigtown, Scotland). Two bonus sections include Staff and, finally, Perfect Customer -- all from Shaun Bythell (author of Confessions of a Bookseller), the funniest sell-and-tell observer in the house of books. This is the perfect read for anyone who ever felt a bookstore was home. You've been spotted! Or have you?   ...Show more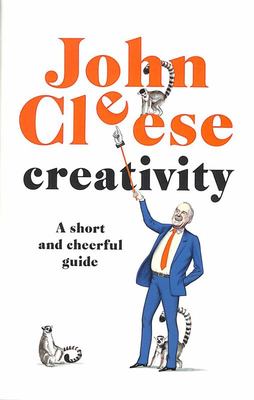 $20.00
AUD
Category: Gifts & Humour
____________________________ PRE-ORDER NOW- AVAILABLE 3rd SEPTEMBER 2020 Creativity is usually regarded as a mysterious, rare gift that only a few possess. John Cleese begs to differ, and in this short, immensely practical and often very amusing guide he shows it's a skill that anyone can acquire. Drawi ng on his lifelong experience as a writer, he shares his insights into the nature of the creative process, and offers advice on how to get your own inventive juices flowing. What do you need to do to get yourself in the right frame of mind? When do you know that you've come up with something that might be worth pursuing? What do you do if you think you've hit a brick wall? Not only does he explain the way your mind works as you search for inspiration, he also shows that, regardless of the task you've set yourself, you can learn to be better at coming up with a promising idea, refining it and knowing when you're ready to act on it. We can all be more creative. John Cleese shows us how ...Show more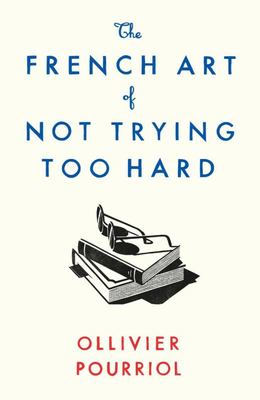 $25.00
AUD
Category: Gifts & Humour
Sick of striving? Giving up on grit? Had enough of hustle culture? Daunted by the 10,000-hour rule? Relax: As the French know, it's the best way to be better at everything. In the realm of love, what could be less seductive than someone who's trying to seduce you? Seduction is the art of succeeding with out trying, and that's a lesson the French have mastered. We can see it in their laissez-faire parenting, chic style, haute cuisine, and enviable home cooking: They barely seem to be trying, yet the results are world-famous--thanks to a certain je ne sais quoi that is the key to a more creative, fulfilling, and productive life. For fans of both Mark Manson's The Subtle Art of Not Giving a F*ck and Alain de Botton's How Proust Can Change Your Life, French philosopher Ollivier Pourriol's The French Art of Not Trying Too Hard draws on the examples of such French legends as Descartes, Stendhal, Rodin, Cyrano de Bergerac, and Françoise Sagan to show how to be efficient à la française, and how to effortlessly reap the rewards. A PENGUIN LIFE TITLE ...Show more
$30.00
AUD
Category: Gifts & Humour
Busy minds need a place to rest. Whether you find yourself struggling to sleep, awake in the middle of the night, or even just anxious as you move through the day, in Nothing Much Happens, Kathryn Nicolai offers a healthy way to ease the mind before bed: through the timeless appeal of classic bedtime st ories. Already beloved by millions of podcast listeners, the stories in Nothing Much Happens explore and expose small sweet moments of joy and relaxation: Visiting the local cider mill in the autumn. Watching the tree lighting in the park with friends in the winter. Sneaking lilacs from an abandoned farm in the spring. Watching fireflies from the deck in the summer. Closing up the book shop for the night and opening the bakery in the morning. You'll also find sixteen new stories never before featured on the podcast, along with whimsical illustrations that expose sweet little moments of peace and joy. Using her decades of experience as a meditation and yoga teacher, Kathryn Nicolai creates a world for you to slip into, one rich in sensory experience that quietly teaches mindfulness and self-compassion, soothes frayed nerves, and builds solid habits for nurturing sleep.   ...Show more
$30.00
AUD
Category: Gifts & Humour
Heartfelt and hilarious, this is a book for anyone who has tried to imagine what their dog was thinking. Human beings often write about their dogs, but the dogs don't usually get a right of reply.  In Love, Clancy, Richard Glover has collated the letters sent by Clancy to his parents in the bush. They a re full of a young dog's musings about the oddities of human behaviour, life in the big city, and his own attempts to fit in. You'll meet Clancy as a puppy, making his first attempt to train his humans, then see him grow into a mature activist, demanding more attention be paid to a dog's view of the world. Along the way, there are adventures aplenty, involving robotic vacuum cleaners, songs about cheese, trips to the country and stolen legs of ham - all told with a dog's deep wisdom when it comes to what's important in life. With delightful illustrations by cartoonist Cathy Wilcox. PRAISE FOR RICHARD GLOVER The Land Before Avocado 'This is vintage Glover - warm, wise and very, very funny. Brimming with excruciating insights into life in the late sixties and early seventies, The Land Before Avocado explains why this was the cultural revolution we had to have' Hugh Mackay 'Hilarious and horrifying, this is the ultimate intergenerational conversation starter' Annabel Crabb Richard Glover's just-published The Land Before Avocado is a wonderful and witty journey back in time to life in the early 1970s' Richard Wakelin, Australian Financial Review Flesh Wounds 'A funny, moving, very entertaining memoir' Bill Bryson, New York Times 'The best Australian memoir I've read is Richard Glover's Flesh Wounds' Greg Sheridan, The Australian ...Show more
$35.00
AUD
Category: Gifts & Humour
A charming and beautifully-written gift book about cats and the women who love them, from internationally bestselling novelist Belinda Alexandra.  
$30.00
AUD
Category: Gifts & Humour
Acclaimed photographer Georgianna Lane chronicles the flower markets, gardens, and floral boutiques of London London in Bloom showcases the floral abundance of the English capital's extraordinary parks, gardens, florists, and flower markets. In this companion to her popular books Paris in Bloom and New York in Bloom, Georgianna Lane takes us on a romantic floral tour of London, juxtaposing luscious blooms with intricate floral details found in the city's iconic architecture. The book also includes a detailed list of recommended parks, gardens, markets, and floral designers; a spring tour of blossoms and blooms; a field guide of common spring-blooming trees and shrubs; and step-by-step instructions for creating a London-style bouquet. For flower lovers and Anglophiles alike, London in Bloom offers a unique and irresistible view of London. ...Show more
$30.00
AUD
Category: Gifts & Humour
From the bestselling author of Strayapedia comes the definitive dictionary of the year the world went to sh*t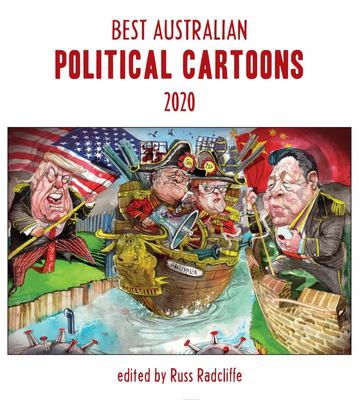 $33.00
AUD
Category: Gifts & Humour | Series: Best Australian Political Cartoons Ser.
Welcome to 2020. Brexit, Trump, leadership challenges- those were the days. The Morrison government, after delivering its promised tax cuts, had only one thing on its policy mind- protecting its presumptive budget surplus. Sure, avoiding questions about such trifles as sports rorts, robodebt cock-ups, a nd water scams required an inordinate amount of energy. But, all in all, it must have seemed like a good time to take a holiday. Anyway, other people were on the fire hoses - terrified, exhausted, selfless - as south-east Australia gave us a glimpse of the looming slow-motion catastrophe of a rapidly heating world. Meanwhile, in a wet market in Wuhan, events were unfolding that would shake all our societies to the core and change our world forever. The mantle and burden of heroism was about to be passed to a new cast of ordinary people on a very different front line. Is this a time for joking? Too soon? Maybe we need the penetrating satirical intelligence and the dark, challenging humour of our political cartoonists more than ever. Featuring Dean Alston, Peter Broelman, Pat Campbell, Andrew Dyson, John Farmer, First Dog on the Moon, Matt Golding, Fiona Katauskas, Mark Knight, Jon Kudelka, Alan Moir, David Pope, David Rowe, Andrew Weldon, Cathy Wilcox, and many more ...   ...Show more