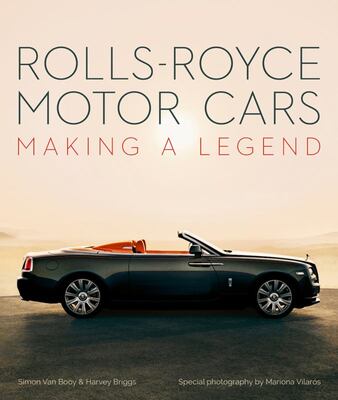 $99.00
AUD
Category: Planes, Trains & Automobiles | Series: G - Reference,Information and Interdisciplinary Subjects Ser.
- The most prestigious motor car in the world. The true definition of luxury- The exclusive first authorised tour of the new Rolls-Royce facility- A unique insight into Roll-Royce's manufacturing process- Compendium of historical Rolls-Royce pictures, many unseen- Perfect gift for the avid fan or collec torStep inside a world of engineering excellence with this collection, dedicated to Rolls-Royce Motor Cars and officially endorsed by the Rolls-Royce company. Detailed descriptions of the manufacturing process are set against a backdrop of heritage and prestige, including an exclusive showcase of the company's brand-new facility and a splendid gallery of Rolls-Royce cars dating back to sketches of work from the 1930s. This collection includes numerous unseen photos of Sir Henry Royce driving early versions of his iconic cars. A true behind-the-scenes experience, this book introduces the reader to the Rolls-Royce master craftsmen at work. High-quality images and detailed insights reveal the process by which each car is constructed, from the 2019 Ghost Zenith back in time to the 1904 Original. Rolls-Royce opens their archive to reveal a spectacular timeline of design, providing readers with an insight into the world of those who still uphold the words of Sir Henry Royce: "Strive for perfection in everything you do". The contents list guides the reader through the complete construction of a car: Design and Customization, Paint and Finish, Chassis Assembly, Woodwork, Leather, Testing, The Spirit of Ecstasy Hood Ornament, and more. With a glimpse at the Rolls-Royce Training Academy and a plethora of featured cars from last year to the start of the last century, this is the ultimate Rolls-Royce collectors' volume. Featured cars include the Silver Ghost (2018), the Phantom Aviator Coupe (2012), the Phantom Tranquillity (2019) the AX201 Silver Ghost (1907), the Phantom II Continental (1934) and many more. ...Show more
$53.00
AUD
Category: Planes, Trains & Automobiles
One of the most successful car titles of the last decade, The Porsche 911 Book is back with a new format and an irresistible price tag This must-have Porsche book celebrates the unique history of this iconic sports car from its launch at the IAA 1963 to the present day. Photography from Ren Staud, one of the most renowned car photographers, captures every detail of each 911 model variant, honoring the car's unique and unmistakable design language--inside and out. ...Show more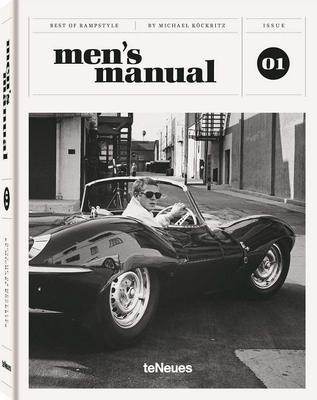 $80.00
AUD
Category: Planes, Trains & Automobiles
After his innovative car culture magazine, ramp, Michael K ckritz has set new standards for men's lifestyle publishing with rampstyle. Since its first issue, the award-winning magazine has won international recognition as a style-packed and style-setting glossy. Just in time for the 20th edition, Men's Manual brings readers a best-of remix of features and images, infographics and illustrations, useful and useless knowledge, as well as a wealth of   quotes and gadgets.   Relaxed, positive, humorous, not always politically correct, but always brave, adventurous, and surprising. A book for real men, wild guys, and dudes. ...Show more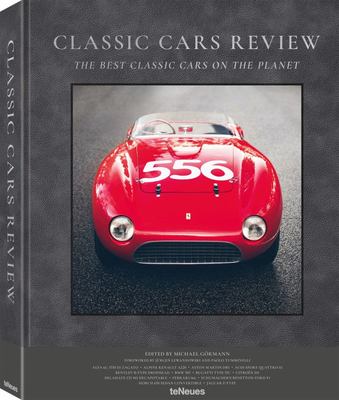 $340.00
AUD
Category: Planes, Trains & Automobiles
For decades, a passion for vintage motors was regarded as an eccentric hobby, particularly prevalent among the wealthy of an older generation. Today, classic cars have an ever larger, younger fan base. Events such as the Mille Miglia in Italy, the Festival of Speed at Goodwood in England, and Pebble Bea ch in the U.S. enjoy increasing popularity and booming visitor numbers, year after year. In an opulent coffee table book, Classic Cars Review celebrates the classic car phenomenon by presenting the most beautiful, exciting, and exclusive vintage vehicles, until now only visible in museums or behind the locked doors of private collections. It's a Concours d'Élégance in book form, showcasing such icons as the Mercedes-Benz 300 SL Gullwing, Aston Martin DB5, and Rolls-Royce Phantom III, as well as a multitude of extraordinary cars with remarkable histories--whether owned by well-known personalities or ushered in extraordinary successes on the racetrack. Many of these cars were produced in minimal runs or are one of few surviving models. In addition to the vehicles themselves, this must-have classic car book also shows the institutions and key players behind the exclusive vintage car scene. With large, never-before-seen collections and their collectors, Classic Cars Review provides exclusive insights into the world of the largest classic car auction houses, the most innovative classic car dealers, and all the key vintage car events. ...Show more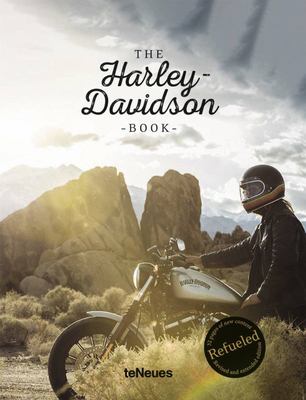 $130.00
AUD
Category: Planes, Trains & Automobiles
This re-fueled edition of our bestselling Harley-Davidson book features 32 new pages and several updated chapters, honoring the Harley in all its facets. Ride through the history of the Milwaukee legend, get up close to its pristine design, and explore the Harley-Davidson lifestyle that sees riders on t he beach, the ice, or in the mountains. A must-have book for all who agree with the grandson of company founder, Willie G. Davidson: "On the eighth day, God created Harley-Davidson." ...Show more
$70.00
AUD
Category: Planes, Trains & Automobiles | Series: Complete Book Ser.
Porsche's fabled 911 represents the ultimate expression of Ferdinand Porsche's original vision of the perfect sports car. In The Complete Book of Porsche 911, author and photographer Randy Leffingwell provides a year-by-year overview of Stuttgart's most famous car, from the original 901 prototype to tod ay's technologically advanced GT2 and GT3 derivatives and the latest 992-generation 911. Along the way, he highlights the racing, prototype, and limited-production cars--offering the most complete reference available to these top-tier sports cars. In this book, you'll find the air-cooled cars of 1963 to 1998, then the water-cooled 911s of 1998 to present day. With behind-the-scenes info on the evolution of this iconic sports car, this book offers the detail craved by Porsche enthusiasts. Illustrated throughout with images from Porsche's own historical archive and complemented by the author's stunning photos, along with detailed technical specification tables, The Complete Book of Porsche 911 offers a thorough account of one of the most beloved enthusiast cars ever produced. ...Show more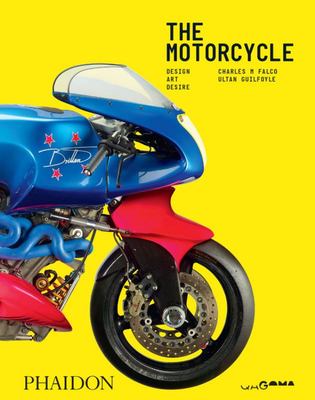 $79.95
AUD
Category: Planes, Trains & Automobiles
An essential and compelling exploration of the design, history, and culture of the motorcycle - an icon of the machine age Motorcycles are ubiquitous in the world's streets and cities, evolving over decades in engineering and design to meet individual transportation needs. With the coming demise of the internal combustion engine and the rise of electricpowered vehicles, motorcycle design is being revolutionized by new technologies, the demands of climate change, and global social transformation. The Motorcycle: Desire, Art, Designtraces the exciting evolution of this automotive icon -- and the culture of desire, freedom, and rebellion that surrounds it. ...Show more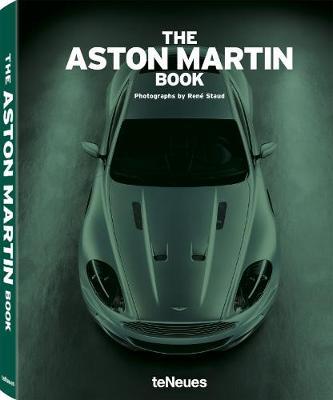 $95.00
AUD
Category: Planes, Trains & Automobiles
Originally published in 2013 to celebrate Aston Martin's 100th anniversary, this stunning photographic tribute to an iconic brand is now available in an attractive, small format edition. In the century since it was founded by Robert Bamford and Lionel Martin on January 13, 1913, Aston Martin has created classic cars that range from the Le Mans-winning DB2 to 2013's Vanquish. As in his bestselling books on the Mercedes 300 SL and the Porsche 911, Rene Staud transforms automobile photography into a sensual experience and The Aston Martin Book allows readers to absorb the aura of a true British classic. ...Show more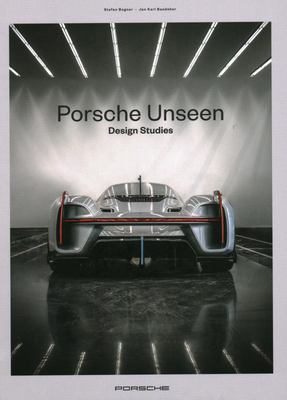 $135.00
AUD
Category: Planes, Trains & Automobiles
When car companies present studies and prototypes, they allow a glimpse behind the scenes, a vision of what may come in the future. Apart from what is shown during official events and at fairs, there is an overwhelming number of drafts and models that remain hidden from the public for various reasons. T his book achieves the impossible: a look at Porsche cars the public never laid eyes on Porsche Unseen. Stefan Bogner was exclusively allowed to take pictures in the Porsche Design sanctum. The Porsche DNA is recognisable in any of the models shown, but the design is so new and unexpected that it suggests the existence of a parallel universe. A 1-litre Porsche? A coupe-like four seater with 911-looks? Single-seated roadsters with 1950's flair? Stefan Bogner took photos of all of them either as models or ready to drive. Jan Baedeker talked with Michael Mauer, Head of Design, and took down the enlightening background information. Join our extraordinary expedition of discovery through the world of Porsche Design! Text in English and German. SELLING POINTS: Porsche design studies from 2005 to 2019, previously kept under wraps and published here for the first time An incomparable journey of discovery through the world of Porsche design! ...Show more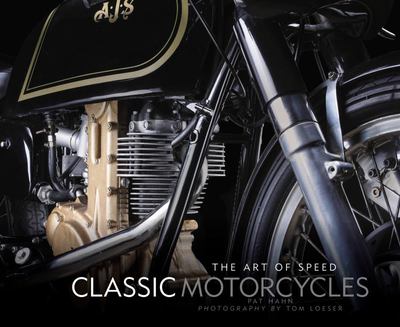 $70.00
AUD
Category: Planes, Trains & Automobiles
Finally! The world's most incredible motorcycles are given the artful representation they deserve.The motorcycle should have disappeared with the advent of the inexpensive automobile, since Henry Ford's Model T usurped the motorcycle's position as a primary form of utilitarian transportation, but a funn y thing happened on the way to extinction - the motorcycle not only survived but thrived. Enough people were enamored of the thrill and beauty of the two-wheeled mechanical beast to ensure it would continue to exist indefinitely. And exist they have! Many of the motorcycles manufactured over the past century truly fit the description of "classic," and many consider these machines works of art.Written by noted motorcycle author Patrick Hahn, Classic Motorcycles presents the history of motorcycling as told through the most significant, iconic, classic motorcycles of all time, with both period photography and modern portrait photography. All the best domestic and international makes are represented here, from BMWs, Indians, and Triumphs to Vincents, Ducatis, and Harley-Davidsons - the most classic models. You'll drool over the 1933 Matchless Silver Hawk, and you'll want to tear out the page displaying the 1956 Triumph Thunderbird and frame it. Each motorcycle was shot in a studio setting using photographer Tom Loeser's light-painting technique. Period ads and relevant historic photos and documents are spread throughout the book to supplement the portraits of the bikes, really evoking a sense of time and place. Prepare to be in awe of the undeniably classic motorcycles in this collection. It's the only motorcycle history you'll need. ...Show more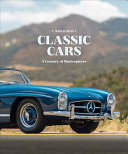 $80.00
AUD
Category: Planes, Trains & Automobiles
- A ride through the most coveted cars of the twentieth century, offering sumptuous color photography and stunning close ups- Every featured vehicle has risen significantly in price over the past five to ten years"These are the cars that most collectors would want to own for their looks, character, perf ormance and driving enjoyment. They all broke the mold." - Simon de Burton Simon de Burton journeys through some of the most coveted cars of the twentieth century. From the Alfa Romeo 6C to the Porsche 996 GT3, the author has chosen cars from each decade from the 1930s to the end of the twentieth century, his choices made from the perspective of the enthusiast and collector. All are considered 'milestone' cars and all have risen substantially in value in the past five to ten years. They are not all necessarily the fastest, rarest or most valuable cars, but they are all highly significant and highly regarded. These are the cars that should have been bought when they were new and kept for the future - now that they are truly desired. Features cars from across the varied spans of time, price and purpose, including: Lancia Lambda, Austin Seven, Volkswagen Beetle, Jaguar C-Type, Citroen DS19, Ford Mustang, DeLorean DMC 12, McLaren F1. ...Show more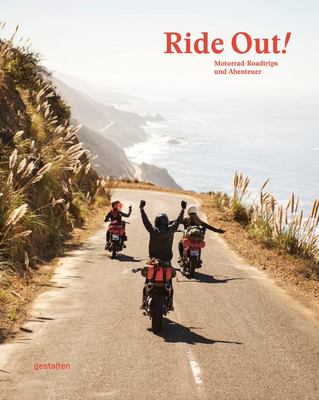 $95.00
AUD
Category: Planes, Trains & Automobiles
Ride Out shines a light on the classic and most inspiring riding landscapes, from never-ending meandering mountain passes to routes along the Mediterranean Sea. A motorcycle rider is always on the hunt-- for the perfect curve, the perfect scenery, the perfect flow. Pack light, take your friends on a spo ntaneous day trip, or prepare for the long haul around the world. Hop on a sport bike or a dual-sport--will you choose Africa's challenging sand dunes or the rough gravel paths among the old Silk Road routes flanked by some of the tallest mountains in the world? California, South Africa, Japan, China, Patagonia, and New Zealand are playgrounds for the two-wheeled nomads who will be sharing their personal experi- ences. Detailed Maps containing practical background information on the best seasons, duration, and points of interest will help you plan your next trip. Get out and ride ...Show more