$35.00
AUD
Category: Poetry
Essentially, this is Clive James' desert island poems: a selection of his favourite verse and a personal commentary on each. The Fire of Joy was the final book Clive James completed before his death in 2019. It takes its title from the French expression Feu de Joie, which refers to a military celebrati on when all the riflemen of a regiment fire one shot after another in a wave of continuous sound: it is a reminder that the regiment's collective power relies on the individual, and vice versa. In this book, James has chosen a succession of English poems, exploding in sequence from Chaucer to the present day; they tell the story of someone writing something wonderful, and someone else coming along, reading it, and feeling impelled to write something even more wonderful. After a lifetime, these are the poems James found so good that he remembered them despite himself. In offering them to you, the main purpose of this book is to provide ammunition that will satisfy your urge to discover, learn and declaim verse. As well as his selection of poems, James offers a commentary on each: whether this is a biographical, historical or critical introduction to the poem, or a more personal anecdote about the role a particular poem has played in James's life, these mini essays provide the joy of James's enthusiasm and the benefit of his knowledge. Full of the flashing fires of poems you will not be able to forget, this book will ignite your passion and leave you with a contagious crackle rattling in your ears. ...Show more
$30.95
AUD
Category: Poetry | Series: Little Histories Ser.
A vital, engaging, and hugely enjoyable guide to poetry, from ancient times to the present, by one of our greatest champions of literature What is poetry? If music is sound organized in a particular way, poetry is a way of organizing language. It is language made special so that it will be remembered an d valued. It does not always work--over the centuries countless thousands of poems have been forgotten. This little history is about some that have not. John Carey tells the stories behind the world's greatest poems, from the oldest surviving one written nearly four thousand years ago to those being written today. Carey looks at poets whose works shape our views of the world, such as Dante, Chaucer, Shakespeare, Whitman, and Yeats. He also looks at more recent poets, like Derek Walcott, Marianne Moore, and Maya Angelou, who have started to question what makes a poem "great" in the first place. This little history shines a light on the richness and variation of the world's poems--and the elusive quality that makes them all the more enticing. ...Show more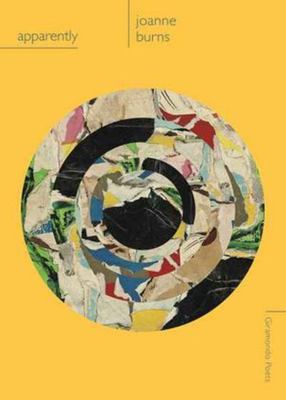 $24.00
AUD
Category: Poetry
The poems collected in apparently appear like visions, intensely experienced but barely real. Where does a poem come from? Over four sections this question is considered. The first section gathers poems spring-boarding from the clues and solutions to crossword puzzles; the second recounts unsettling dre ams in the form of prose poems or microfictions; 'dial', the longest section, acknowledges the bewildering sense of daily time and the dizzying spectacle of social and worldly matters contained within. Finally, from a more restful or relaxed vantage, 'the random couch' presents a number of drifting poems, written while the poet was lounging on the sofa. Joanne Burns is Australia's pre-eminent satirical poet, and her poems are remarkable for their verve and humour and word-play, and the way in which their linguistic resonances suddenly confound your expectations.Her most recent poetry collections published by Giramondo are amphoraand brush, which won the 2016 NSW Premier's Kenneth Slessor Poetry Prize. Her work has been taught in high schools, and produced for radio, television, performance and theatre ...Show more
$28.00
AUD
Category: Poetry
Mind of poetry, breath of calligraphy, sweep of painting.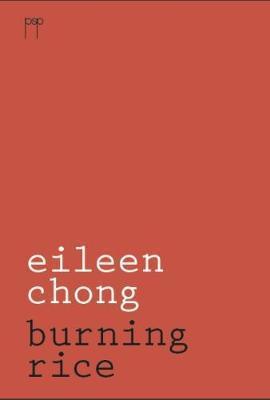 $20.00
AUD
Category: Poetry
Fourth edition of this Singaporean Australian poet's first collection. Written with an Australian Poetry Fellowship and nominated for the 2013 Prime Minister's Literary Award for Poetry.
$29.95
AUD
Category: Poetry
This is only David Malouf's third new poetry volume in nearly 40 years, so it is a significant publishing event. As one of Australia's greatest living poets, Malouf continues to meditate and reflect on themes of mortality and memory. The poems in An Open Bookare attentive and evocative, vital and beauti ful, revisiting and reimagining some of the key themes that have resonated with readers over his impressive career. Like the 'small comfort of light . . . as night comes on', Malouf's new poems hold close the precious and tender. Only a few of these poems have ever been published, so most of the collection will be completely new to readers everywhere. An Open Bookwill be the literary gift of the Christmas and summer of 2018. ...Show more
$24.99
AUD
Category: Poetry
First Penguin volume Of best Japanese haiku Vivid translations   Now a global poetry, the haiku was originally a Japanese verse form that flourished from the sixteenth to nineteenth centuries. Although renowned for its minimalism and brevity, usually running three lines in seventeen syllables, and by its use of natural imagery to make Zen-like observations about reality, in fact the haiku is much more: it can be erotic, funny, crude and mischievous. Presenting over a thousand exemplars in vivid and engaging translations by Adam L. Kern, this anthology offers an illuminating introduction to this widely celebrated, if misunderstood, art form. ...Show more
Sincerity
by Carol Ann Duffy
$30.00
AUD
Category: Poetry
Poet Laureate Carol Ann Duffy returns with Sincerity, her last full collection as Poet Laureate, a magisterial achievement from the greatest living poet of our times. A frank, disarming and deeply moving exploration of loss and remembrance in their many forms, presented in a beautiful, foiled package. ...Show more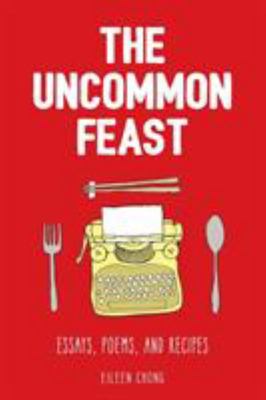 $12.95
AUD
Category: Poetry
In The Uncommon Feast, Eileen Chong gives us a collection of poetry, essays and recipes that remark on how food has shaped her life, her way of understanding her world, and the world of connections with those around her. For Chong, food is an act of sharing and an act of generosity. Here, she shares wit h you a collection of her poems on food, essays that chart the meaning of food and poetry in her life, and even a secret recipe or two. Includes illustrations by Colin Cassidy. ...Show more
The Flame (PB)
by Leonard Cohen; Adam Cohen (Introduction by)
$30.00
AUD
Category: Poetry
THE NEW YORK TIMES BESTSELLERThe Flame is the final work from Leonard Cohen, the revered poet and musician whose fans span generations and whose work is celebrated throughout the world. Featuring poems, excerpts from his private notebooks, lyrics, and hand-drawn self-portraits, The Flame offers an intim ate look inside the life and mind of a singular artist.A reckoning with a life lived deeply and passionately, with wit and panache, this collection is a valedictory work. ...Show more
$25.00
AUD
Category: Poetry
Winner of the 2017 Felix Dennis Prize for Best First Collection An extraordinary debut from a young Vietnamese American, Night Sky with Exit Wounds is a book of poetry unlike any other. Steeped in war and cultural upheaval and wielding a fresh new language, Vuong writes about the most profound subjects - love and loss, conflict, grief, memory and desire - and attends to them all with lines that feel newly-minted, graceful in their cadences, passionate and hungry in their tender, close attention- 'athe chief of police/facedown in a pool of Coca-Cola./A palm-sized photo of his father soaking/beside his left ear.' This is an unusual, important book- both gentle and visceral, vulnerable and assured, and its blend of humanity and power make it one of the best first collections of poetry to come out of America in years.'These are poems of exquisite beauty, unashamed of romance, and undaunted by looking directly into the horrors of war, the silences of history. One of the most important debut collections for a generation.' Andrew McMillan ...Show more