Sydney City Map 1
by Lonely Planet Publications (COR)
$13.00
AUD
Category: Travel Guides | Series: Lonely Planet City Maps
From Lonely Planet, the world's leading travel guide publisher Durable and waterproof, with a handy slipcase and an easy-fold format, Lonely Planet Sydney City Map is your conveniently-sized passport to traveling with ease. Get more from your map and your trip with images and information about top city attractions, walking tour routes, transport maps, itinerary suggestions, extensive street and site index, and practical travel tips and directory. With this easy-to-use, full colour navigation tool in your back pocket, you can truly get to the heart of Sydney, so begin your journey now! *Durable and waterproof *Easy-fold format and convenient size *Handy slipcase *Full colour and easy-to-use *Extensive street and site index *Images and information about top city attractions *Handy transport maps *Walking tour routes *Practical travel tips and directory *Itinerary suggestions *Covers Balgowlah Heights, Balmain, Balmain East, Balmoral, Bondi, Bronte, Castlecrag, Chatswood, Chinatown, Chippendale, City Centre, Cremorne, Crows Nest, Darling Harbour, Darlinghurst, Dawes Point, Double Bay, Dover Heights, East Sydney, Elizabeth Bay, Fairlight, Garden Island, Glebe, Haymarket, Kings Cross, Kirribilli, Manly, McMahons Point, Millers Point, Milsons Point, Moore Park, Mosman, Neutral Bay, North Sydney, Northbridge, Paddington, Point Piper, Potts Point, Pyrmont, Queens Park, Redfern, Rose Bay, Seaforth, Surry Hills, Sydney, The Rocks, Ultimo, Vaucluse, Watsons Bay, Willoughby, Woolloomooloo Check out Lonely Planet Sydney, our most comprehensive guidebook to the city, covering the top sights and most authentic off-beat experiences. Or check out Lonely Planet Pocket Sydney, a handy-sized guide focused on the can't-miss experiences for a quick trip. About Lonely Planet: Since 1973, Lonely Planet has become the world's leading travel media company with guidebooks to every destination, an award-winning website, mobile and digital travel products, and a dedicated traveller community. Lonely Planet covers must-see spots but also enables curious travellers to get off beaten paths to understand more of the culture of the places in which they find themselves. The world awaits! Lonely Planet guides have won the TripAdvisor Traveler's Choice Award in 2012, 2013, 2014, 2015, and 2016. 'Lonely Planet. It's on everyone's bookshelves; it's in every traveller's hands. It's on mobile phones. It's on the Internet. It's everywhere, and it's telling entire generations of people how to travel the world.' -- Fairfax Media 'Lonely Planet guides are, quite simply, like no other.' - New York Times ...Show more
$60.00
AUD
Category: Travel Guides
Today's discerning traveler is looking not merely for luxury but for a unique experience. But in this age of low-cost flights and easy travel, how do you avoid the crowds and find the hidden gems? Not via sponsored search results or thousands of indistinguishable reviews. What you need is on-the-ground, in-person, tried-and-trusted knowledge.In this new guide to France, Herbert Ypma surprises and delights with his unequaled eye for detail and his unerring ability to judge what makes the difference between a good experience and a truly memorable one. The numerous experiences and tips that he maps out across the length and breadth of France fall into four key categories: staying in character, eclectic experiences, legend for lunch, and convincing context.Featuring more than ninety experiences and tips, from unique places to stay and the best spots for authentic French cuisine to historical must-sees and quirky one-offs, New Map France is the ideal travel companion for a trip to the most visited country on the planet. ...Show more
$35.00
AUD
Category: Travel Writing
A captivating new book from Wade Davis - winner of the Samuel Johnson Prize for Into the Silence - that brings vividly to life the story of the great Rio Magdalena, illuminating Colombia's complex past, present, and future. Travellers often become enchanted with the first country that captures their he arts and gives them license to be free. For Wade Davis, it was Colombia. Now in a masterful new book, the bestselling author tells of his travels on the mighty Magdalena, the river that made possible the nation. Along the way, he finds a people who have overcome years of conflict precisely because of their character, informed by an enduring spirit of place, and a deep love of a land that is home to the greatest ecological and geographical diversity on the planet. Only in Colombia can a traveller wash ashore in a coastal desert, follow waterways through wetlands as wide as the sky, ascend narrow tracks through dense tropical forests, and reach verdant Andean valleys rising to soaring ice-clad summits. This wild and impossible geography finds its perfect coefficient in the topography of the Colombian spirit- restive, potent, at times placid and calm, in moments tortured and twisted. Both a corridor of commerce and a fountain of culture, the wellspring of Colombian music, literature, poetry and prayer, the Magdalena has served in dark times as the graveyard of the nation. And yet, always, it returns as a river of life. At once an absorbing adventure and an inspiring tale of hope and redemption, Magdalena gives us a rare, kaleidoscopic picture of a nation on the verge of a new period of peace. Braiding together memoir, history, and journalism, Wade Davis tells the story of the country's most magnificent river, and in doing so, tells the epic story of Colombia. ...Show more
$35.00
AUD
Category: Travel Writing
Forty years ago, Tim Parks made the bel paesehis home. Italian Lifeis his reckoning with his adopted country, an attempt to get to the core of it, to make sense of it, to fold others' stories in with his own experience - now that he is, in his own words, 'to some degree Italian' himself. The result is a n arresting, on-the-ground account of 21st century Italy told through the eyes of a rich cast of characters, among them students from poverty-stricken Basilicata trying to start new lives in the wealthy gloom of Milan, a priest, a poet, a young professor from Padua, and an Englishman who refuses to toe the line. At the book's centre is a story of corruption and power. But it is also a celebration of culture and history, fact and fable, sacred and secular, ancient and modern- a thought-provoking, surprising, entertaining and even definitive account of how Italy actually happens. ...Show more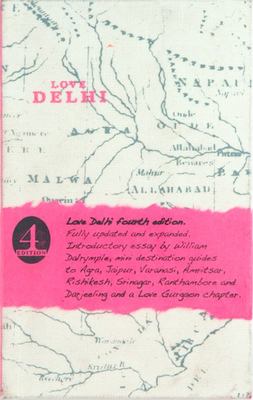 $49.95
AUD
Category: Travel Guides
This must-have guide series to India is packed with savvy insider knowledge. The best experiences in India are hidden in the narrow lanes of the old city where the five-star chef eats on his day off. They are in the home studios of designers and the workshops of seventh generation craftsmen. The highly successful Love Travel Guides series is the only luxury travel guide series dedicated to India. Entries are personally sourced from in-the-know locals including chefs and fishermen, artists and architects, writers and taxi drivers, before being personally tested. All information presented made it there under one simple criterion: if it makes you fall in love with the city, it is included in this book; otherwise it's out. Each book is divided into various sections such as: Musts; Delicious; Fabulous; Gorgeous; Adventurous; Wildly Adventurous; Essential; and Share With Love. Completely hand-made, each guide is lovingly bound using old Indian paper making techniques and covered with khadi, the fabric of India's independence. Truly unique in its presentation and style, these are beautifully presented guides for the independent-minded traveller with time to spare and money to spend. ...Show more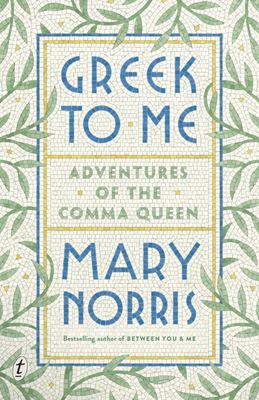 $23.00
AUD
Category: Travel Writing | Series: Adventures of the Comma Queen
The Comma Queen returns with a buoyant book about language, love, and the wine-dark sea. In her New York Times bestseller Between You & Me, Mary Norris delighted readers with her irreverent tales of pencils and punctuation in the New Yorker's celebrated copy department. In Greek to Me, she delivers another wise and funny paean to the art of self-expression, this time filtered through her greatest passion- all things Greek. Greek to Me is a charming account of Norris's lifelong love affair with words and her solo adventures in the land of olive trees and ouzo. Along the way, Norris explains how the alphabet originated in Greece, makes the case for Athena as a feminist icon, goes searching for the fabled Baths of Aphrodite, and reveals the surprising ways Greek helped form English. Filled with Norris's memorable encounters with Greek words, Greek gods, Greek wine-and more than a few Greek men-Greek to Me is the Comma Queen's fresh take on Greece and the exotic yet strangely familiar language that so deeply influences our own. ...Show more
$40.00
AUD
Category: Travel Guides
Marcia Langton: Welcome to Country is a curated guidebook to Indigenous Australia and the Torres Strait Islands. In its pages, respected Elder and author Professor Marcia Langton offers fascinating insights into Indigenous languages and customs, history, native title, art and dance, storytelling, and cu ltural awareness and etiquette for visitors. There is also a directory of Indigenous tourism experiences, organised by state or territory, covering galleries and festivals, national parks and museums, communities that are open to visitors, as well as tours and performances. This book is essential for anyone travelling around Australia who wants to learn more about the culture that has thrived here for over 50,000 years. It also offers the chance to enjoy tourism opportunities that will show you a different side of this fascinating country -- one that remains dynamic, and is filled with openness and diversity. ...Show more
$15.95
AUD
Category: Travel Guides | Series: Wallpaper Ser.
The fast-track guide for the design-conscious travellerWallpaper* City Guides present a tightly edited, discreetly packaged list of the best a location has to offer the design conscious traveller. Here is a precise, informative, insider's checklist of all you need to know about the world's most intoxica ting cities.Whether you are staying for 48 hours or five days, visiting for business or a vacation, we've done the hard work for you, from finding the best restaurants, bars and hotels (including which rooms to request) to the most extraordinary stores and sites, and the most enticing architecture and design. Wallpaper* City Guides enable you to come away from your trip, however brief, with a real taste of the city's landscape and the satisfaction you've seen all that you should.In short, these guides act as a passport to the best the world has to offer. ...Show more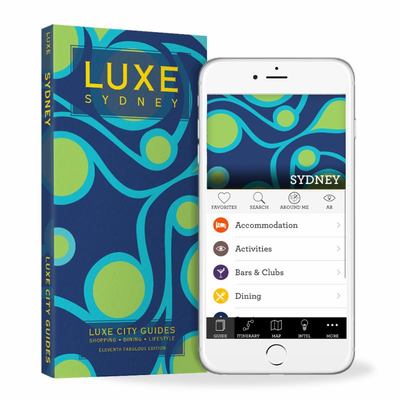 $25.00
AUD
Category: Travel Guides
Venture not onto Tamarama Beach if you've been tapped with the ugly stick. Off to the emerald city of Sydney in the fabled land of Oz? Sydneysiders are totally spoiled for fabulous food, excellent shopping and hordes of great outdoor activities. When the sun shines and the sky is blue (which it very oft en is), this city is absolutely stunning. Go on, you big spunk, take a nice, juicy bite... You've got some of the world's best cooking going on in this city, from the humble meatpie to the majesty of Tetsuya's, but how about learning to cook with the chefs from Sydney's most famous restaurants? Hell yeah, mate. Want to find fabulous antiques, d (c)cor and the cream of Australia's happening fashion? What about swanning all over the glorious harbour in your own breathtaking yacht? We can motor you up to Palm Beach with flair in a dashing classic car, or guide you to beautiful shoes, clothes and luggage, all handmade to order - in fact, everything you could possibly want and nothing you don't. ...Show more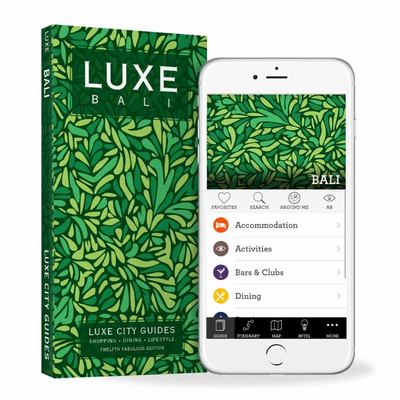 $25.00
AUD
Category: Travel Guides
What's big, green, lush and will leave you tickled pink with pleasure? Why, Bali, of course. The Island of the Gods is one versatile jewel, whether you seek dancing or romancing, retail or culture, surfing the breaks or hilltop meditation, going solo or with the tots in tow. ////// LUXE Bali. Because li fe's too damn short. ...Show more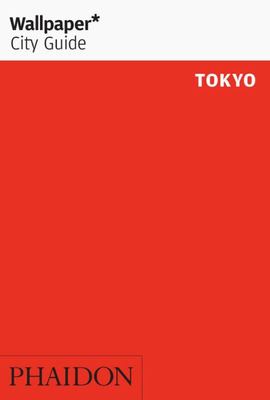 $15.95
AUD
Category: Travel Guides | Series: Wallpaper Ser.
The fast-track guide for the design-conscious traveller Wallpaper* City Guides present a tightly edited, discreetly packaged list of the best a location has to offer the design conscious traveller. Here is a precise, informative, insider's checklist of all you need to know about the world's most intoxi cating cities. Whether you are staying for 48 hours or five days, visiting for business or a vacation, we've done the hard work for you, from finding the best restaurants, bars and hotels (including which rooms to request) to the most extraordinary stores and sites, and the most enticing architecture and design. Wallpaper* City Guides enable you to come away from your trip, however brief, with a real taste of the city's landscape and the satisfaction you've seen all that you should. In short, these guides act as a passport to the best the world has to offer. ...Show more