$35.00
AUD
Category: Australian
Renowned music journalist Stuart Coupe examines the life of an Australian music icon - honest, revealing and a must-read for Paul Kelly fans and music lovers alike. He's been called Australia's Bob Dylan and likened to Springsteen and Neil Young, but Paul Kelly stands alone as a chronicler of his and o ur times. He is Australia's best-loved singer, songwriter, author and poetic observer and though he has written his own stories, no one has captured the broader life and times of Paul Kelly - until now. Renowned music journalist, author and for many years Kelly's manager, Stuart Coupe takes us from Kelly's family life as the sixth of nine children in Adelaide to his life today. With Paul's blessing and access to friends, family, band mates and musical collaborators, Coupe shows Paul's evolution from a young man who only really picked up a guitar in his late teens, to an Australian music icon. Through hundreds of interviews, Coupe details the way Paul juggled the demands, temptations and excesses of rock'n'roll with real life. Revealing Paul Kelly's personal relationships, his friendships, his generosity and support of other artists, such as Archie Roach, Kasey Chambers, Kev Carmody, Vika and Linda Bull and Courtney Barnett, the force of Kelly's powerful storytelling, his musical creativity, his activism and his work ethic also shines through. ...Show more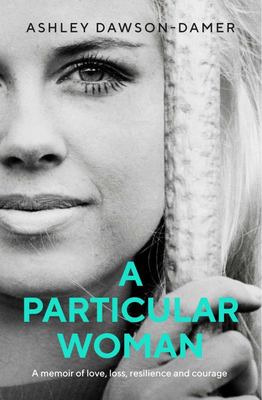 $33.00
AUD
Category: Australian
Embracing the excitement and turbulence of sixties Sydney, Ashley is set to make her mark amid uni classes filled with ambitious young males. She imagines her future with a successful career, husband, and a house full of children.  But life is never quite that easy. In this compelling memoir, Ashley sha res the incomparable heartache of multiple miscarriages, the challenges of single-motherhood, her surprise entry into modeling and the joy of a second chance at love. And when her world is unexpectedly torn apart, Ashley pushes through her grief to find solace in the arts. Laced with humour and moments of thoughtful reflection, A Particular Woman takes you from the back roads of Peron's Argentina and the mystique of the Far East, to the old country home and garden Ashley painstakingly restores. From the glamour of modeling to the politics of the boardroom, Ashley touches the heart of what it truly means to be a particular woman of our times.   ...Show more
$30.00
AUD
Category: Australian
One of the most talked-about and widely praised articles of our time becomes the water-cooler book of the #MeToo era.
Fourteen
by Shannon Molloy
$30.00
AUD
Category: Australian
Fourteen is this generation's Holding the Man - a moving coming-of-age memoir about a young man's search for identity and acceptance in the most unforgiving and hostile of places: high school. This is a story about my fourteenth year of life as a gay kid at an all-boys rugby-mad Catholic school in regio nal Queensland. It was a year in which I started to discover who I was, and deeply hated what was revealed. It was a year in which I had my first crush and first devastating heartbreak. It was a year of torment, bullying and betrayal - not just at the hands of my peers, but by adults who were meant to protect me. And it was a year that almost ended tragically. I found solace in writing and my budding journalism; in a close-knit group of friends, all growing up too quickly together; and in the fierce protection of family and a mother's unconditional love. These were moments of light and hilarity that kept me going. As much as Fourteen is a chronicle of the enormous struggle and adversity I endured, and the shocking consequences of it all, it's also a tale of survival. Because I did survive. 'Teenagers should read this book, parents should read this book. Human beings, above all, should read this book.' Rick Morton bestselling author of One Hundred Years of Dirt 'I love this book … a beautifully written account of a young man struggling with his sexuality, overcoming shocking abuse and finding his way to pride.' Peter FitzSimons, bestselling author 'Shannon is unflinching in recounting the horror, but he is also funny, empathetic and, above all, full of courage.' Bridie Jabour, author of The Way Things Should Be 'A slice of life as experienced quite recently in the "lucky country".' The Hon Michael Kirby, AC CMG ...Show more
$33.00
AUD
Category: Australian
'Ever since I was thirteen years old, all I wanted to do was perform. It was an unusual dream for a kid from the Northern Territory to have ... what I wanted for my life was a world away from what people knew and loved about the "Top End". Even though I've moved south to become an actor, the Territory h as never left me. It's the place I go to when I want to feel whole again.' From Kakadu to Cannes, Miranda Tapsell is one of Australia's favourite actors. A proud Larrikia woman, she built a stellar career on stage, and shot to fame in The Sapphires and then in Love Child and Doctor, Doctor. Growing up, Miranda often looked for faces like hers on our screens. There weren't many. And too often there was a negative narrative around Indigenous lives, and Aboriginal women especially. Now an award-winning actor, she decided to change things herself. Combining her love of romantic comedies with her love of Darwin, the Tiwi Islands and the Top End, Miranda wrote, produced and starred in the box office hit Top End Wedding. But who the hell co-writes, produces and acts in a film about a wedding in the same year they're having their own? Miranda Tapsell does! In this engaging and thought-provoking memoir, Top End Girl, Miranda shares the path she took to create a moving film about re-connection to family and culture at the same time as she was planning her own wedding. And, like all good story-tellers, she holds a mirror up to the society we live in to show the prejudice that too often surfaces. Miranda knows that the key to change is to understand and through the power of storytelling she is changing attitudes and expectations to unite us all. ...Show more
$33.00
AUD
Category: Australian
For fans of Tony Tapp Coutts' A Sunburnt Childhood and Mary Groves' An Outback Life, comes Tanya Heaslip's extraordinary story of growing up with her sister and brothers in the late 1960s and early 70s on the outback cattle property just north of Alice Springs.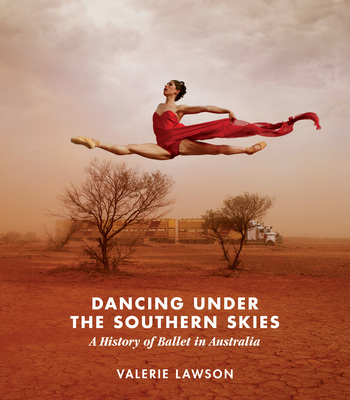 $60.00
AUD
Category: Australian
With its vivid narrative, Valerie Lawson's Dancing Under the Southern Skies goes far beyond what audiences see on stage to reveal what has been behind the red velvet curtain. The lives of the dancers who toured to Australia, among them Anna Pavlova and Margot Fonteyn, and of those who stayed and of thos e who created companies in Australia are presented in a fascinating mosaic of interviews, letters and personal stories from dancers, directors, producers, impresarios and critics. She also paints portraits of those who influenced Australia culture over nine decades, among them Laurence Olivier, Edouard Borovansky, Peggy van Praagh, Paul Keating and Graeme Murphy, and tells how the nation escaped from cultural dependence on Britain, fell in love with ballet troupes from the Soviet Union, and then watched the birth of the Australian Ballet, the Sydney Dance Company, Bangarra Dance Theatre and many other dance companies. ...Show more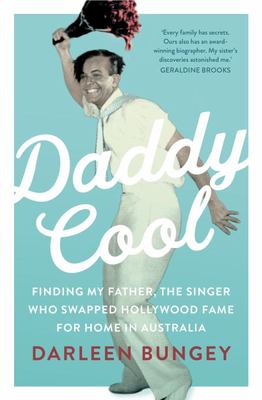 $33.00
AUD
Category: Australian
A captivating, generous and exquisitely written memoir of family and a daughter discovering her father's multi-layered life. 'Every family has secrets. Ours also has an award-winning biographer. My sister's discoveries astonished me.' Geraldine Brooks Who can ever truly know their parents? He was a gl amorous heart-throb, a famous American singer performing in front of Bette Davis, Katharine Hepburn, Clark Gable and other stars at the Academy Awards. In the 1930s, his recording of 'Hawaiian Paradise' outsold those of Bing Crosby and Guy Lombardo. So how did he become an Australian infantryman, fighting alongside and performing for his fellow Diggers in Palestine, Beirut, Egypt and New Guinea? Why did he leave Hollywood and the ritziest hotels in America for a modest Californian bungalow in suburban Sydney? And what caused him to cease his endless drifting from one woman to another, one marriage to another, and settle with the love of his life?  She was a strong Aussie woman, a talented radio broadcaster and publicity agent. Why did she take a chance on this reckless vagabond and notorious womaniser? Seeking answers, Darleen Bungey turns her biographical skills on her own family, exploring her father's multi-layered and at times tempestuous life with a truthful eye and loving heart. 'This memoir does maximum honour to the idea that each family is its own unique story. And in the case of Darleen Bungey, the tale she tells of Robert Cutter/ Lawrence Brooks, her father, is a charming and engrossing record of an exuberant, gifted, contradictory and brave man whose nationality was as varied as his gifts and who kept his daughters enriched and fascinated to the end. In an era of catastrophic family confessions, it reads like silk.' Tom Keneally 'This is something beautiful. Bungey's writing is as spellbinding and wondrous as the subject she has so bravely, forensically, gracefully explored. Further evidence that the most interesting people in our worlds were always waiting outside our bedroom doors.' Trent Dalton 'A daughter's tender tribute uncovers her father's past life of Hollywood glamour and scandal, reminding us that our parents had other lives, loves and secrets before we came along.' Caroline Baum 'A family story, beautifully told, of an American singer who turned his back on fame to live the life he needed in the suburbs of Australia. Daddy Cool is unexpected, sweet and raw.' David Marr ...Show more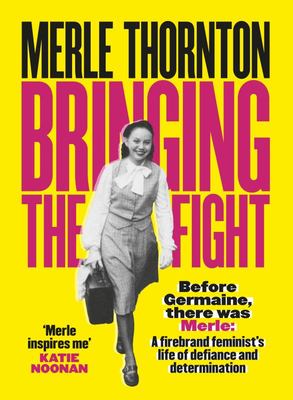 $30.00
AUD
Category: Australian
   An engaging, lively, provocative and, above all, inspiring memoir from one of our home-grown, unsung feminist heroes, Merle Thornton, who has lived a life full of daring, defiance and activism.  Merle Thornton is one of Australia's most delightful, formidable and game-changing pioneering feminists - a woman who through her daring and defiance helped bring about positive change for generations of Australian women. In her most audacious act, in 1965 she chained herself to the bar at the Regatta Hotel in Brisbane to protest against the law that excluded women from public bars in Queensland, bringing about the end of segregated drinking in that state. The bar in the hotel is now called 'Merle's Bar.' But that's just one achievement, in a life full and rich in defiance, daring and determination. Warm, funny, rollicking - this is a memoir that is powerfully relevant to all women now.  ...Show more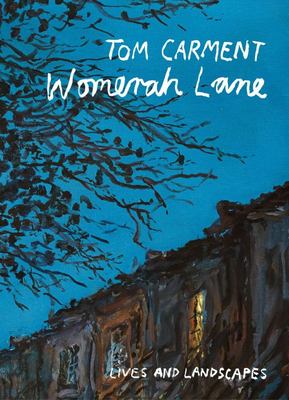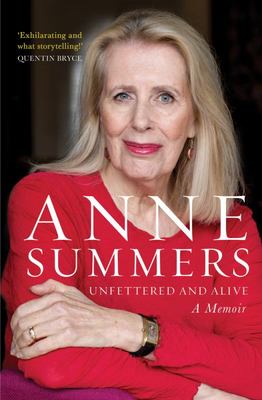 $33.00
AUD
Category: Australian
'I was born into a world that expected very little of women like me. We were meant to tread lightly on the earth, influencing events through our husbands and children, if at all. We were meant to fade into invisibility as we aged. I defied all of these expectations and so have millions of women like me. ' This is the compelling story of Anne Summers' extraordinary life. It's a story that has her travelling around the world as she moves from jobs in newspapers and magazines, advising prime ministers, and global leader of Greenpeace, all the while leading feminist debates and writing memorable and influential books. Anne has not been afraid to walk away from success and to satisfy her constant restlessness by charging down new and risky paths. Whatever position she has held, she has expanded what's possible and helped us see things differently-often at high personal cost. Anne shares revealing stories about famous and powerful people she has worked with or reported on and is refreshingly frank about her own anxieties and mistakes. She shares a heart-breaking story of family violence and of the ultimate reconciliation with the father who had rejected her. Unfettered and Alive is a provocative and surprising memoir from someone who broke through so many boundaries to show what women can do. ...Show more