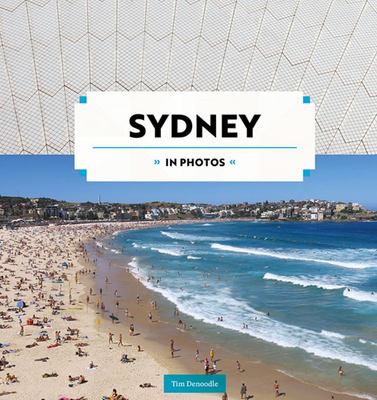 $20.00
AUD
Category: Australiana | Series: In Photos Ser.
Everything in Sydney competes for your attention: the sight of a yacht race in the wake of a ferry; the sizzle of barbecues at the local park; the bustle of shoppers in one of the many malls, arcades or markets; or the squeal of kids chasing each other into the crashing surf. But wherever you go in this city, you'll feel the pull of the Sydney's saltwater fringe - from the quiet harbour coves that carve to the west, to the wild and playful ocean beyond the heads. This book showcases images of Sydney's many 'faces' - both iconic places and hidden gems. See the city through a travel photographer's eyes and you'll surely appreciate why so many people find themselves returning again and again to Sydney's famous shorelines. ...Show more
$19.00
AUD
Category: Australiana | Series: Australian Green Guides
Information is organized simply, with individual species or group entries describing key characteristics such as where they are found, food requirements and behavioural habits. Each entry is accompanied by a photograph and, where appropriate, distribution maps. A key feature of the text is the "gee whiz " sections, which answer many of the most commonly asked questions about why animals do what they do, revealing interesting facts and providing practical information for the amateur enthusiast. In addition, fact panels interspersed throughout the text highlight surprising snippets of information. ...Show more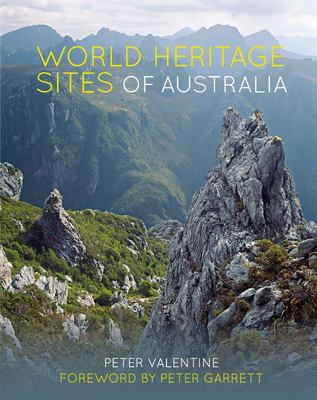 $50.00
AUD
Category: Australiana
Visitors to Australia marvel when they see the places recognised by the United Nations as World Heritage. From the ancient, pristine temperate rainforests in the south to the massive escarpments and tropical wetlands in the north, they are dazzling in their ecological complexity and the record they offe r of life on this planet and the human experience in Australia. Peter Valentine presents Australia's 19 World Heritage sites in a magnificent tribute to natural and cultural history. The outstanding qualities of each site are described and illustrated in exquisite detail, along with an account of how the site came to be on the World Heritage List. In many cases, the path towards listing was not straightforward, with the Australian Government having to exercise its constitutional powers against other parties with vested interests in using sites for other purposes, including forestry and mining.  Rainforests that show the connections of the ancient supercontinent Gondwana. Rock art that points to a history of human settlement reaching over 60,000 years into the past. Sandstone remnants of eighty years of convict labour and imprisonment. A marvel of twentieth-century architecture. This is Australia's world heritage. In a thoughtful foreword, former minister for the environment, heritage and the arts and Midnight Oil lead singer Peter Garrett describes his own experience of these wonders and concern for their continued existence. ...Show more
$15.00
AUD
Category: Picture Books
'Stay close, take care,' quacked Alexander's mother. But Alexander was a wayward duckling - he straggled behind ... and disappeared down a deep dark hole ...
$20.00
AUD
Category: Australiana | Series: Green Guide
This new title in New Holland's award-winning Green Guides series investigates the ever-popular subject of Australia's trees and shrubs, celebrating the beauty, great diversity and unique evolution of the country's forests. The structure of this book is similar to that of other titles in the series. Fac t panels cover interesting aspects of the subject. Questions answered include: 'what is the difference between a tree and a shrub?', 'what age can Australian trees reach?', 'how tall do trees grow in Australia?' and 'how many species of trees and shrubs exist in Australia?' to name just a few. Other sections look at how trees reproduce and how they evolved. Identification spreads cover all the key species and families which occur across Australia, including many species of conifers, eucalypts and wattles/acacias. There are sections on how to identify bottlebrushes, banksias, casuarinas, grevilleas, figs, laurels and many others, including many of the trees and shrubs found in Australia's species-rich rainforests. The many beautiful images are taken from the author's own collection which has been built up over many decades. ...Show more
$19.00
AUD
Category: Australiana | Series: Michelin Green Guides
The Australian Green Guides have been created for wildlife enthusiasts of all ages. The most commonly asked questions are answered with particular emphasis on fascinating behavioural insights into both common and unusual creatures. The pages are alive with entertaining and informative text accompanied b y exciting action photography. ...Show more
$15.00
AUD
Category: Picture Books
Miss Lily's fabulous pink feather boa is the most wonderful thing the Last Potoroo has ever seen. When Miss Lily dances the tango, the Last Potoroo can't take here eyes off it. And when she wraps it around herself, she feels for the first time in her life, that she can do anything-and everything!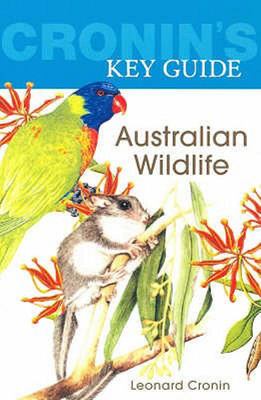 $35.00
AUD
Category: Australiana | Series: Cronin's Key Guide
An indispensable guide to Australian wildlife with plants and animals from the coral reefs to the rainforests, eucalypyt woodlands and deserts.
$15.00
AUD
Category: Picture Books
When the bunyip heaves himself out of Berkeley's Creek, he has no idea what a bunyip really is! So he sets off to find out for himself. 32 pages Paperback
Window
by Jeannie Baker
$17.00
AUD
Category: Picture Books
A big book version of this wordless, visually compelling look at our changing environment, featured on a government reading list for schools. A mother and baby look through a window at a view of wilderness and sky as far as the eye can see. With each page, the boy grows and the scene changes. At first, in a clear patch of forest, a single house appears. A few years pass and there is a village in the distance. By the time the boy is twenty, the village has developed into a city. The young man gets married, has a child of his own and moves to the country, where father and child look through the window of their new home at the undeveloped wilderness outside. Illustrated with elaborate and gorgeous collage constructions, Window is a wordless picture book that speaks volumes. ...Show more
$15.00
AUD
Category: Picture Books
There was once a baby koala, so soft and round that all who saw her loved her. Her name was Koala Lou.Koala Lou is the first born in a large family. She feels sad because her mother seems too busy to pay her any attention. Perhaps if she wins the tree-climbing at the Bush Olympics her mother might notic e her again . . . Koala Lou starts her training right away!An Australian classic by the author and illustrator of Hunwick's Egg. ...Show more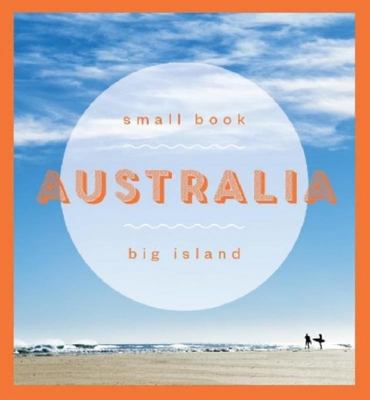 $19.95
AUD
Category: Australiana
Blue skies, clear water, cosmopolitan cities, red earth and seemingly endless stretches of sand are only a fraction of what you'll find in AUSTRALIA. Marvel at the beauty of Millaa Millaa Falls; explore the laneways of Melbourne; admire The Pinnacles; and encounter a pack of grey kangaroos and some frie ndly locals. This compact keepsake embodies the spirit of Australia, its immense landscapes and the distinctive flora and fauna found nowhere else in the world. A photographic journey filled with adventure and wonder, AUSTRALIA is a small ode to a big island. ...Show more