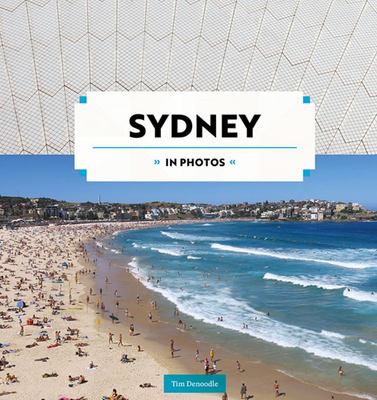 $20.00
AUD
Category: Australiana | Series: In Photos Ser.
Everything in Sydney competes for your attention: the sight of a yacht race in the wake of a ferry; the sizzle of barbecues at the local park; the bustle of shoppers in one of the many malls, arcades or markets; or the squeal of kids chasing each other into the crashing surf. But wherever you go in this city, you'll feel the pull of the Sydney's saltwater fringe - from the quiet harbour coves that carve to the west, to the wild and playful ocean beyond the heads. This book showcases images of Sydney's many 'faces' - both iconic places and hidden gems. See the city through a travel photographer's eyes and you'll surely appreciate why so many people find themselves returning again and again to Sydney's famous shorelines. ...Show more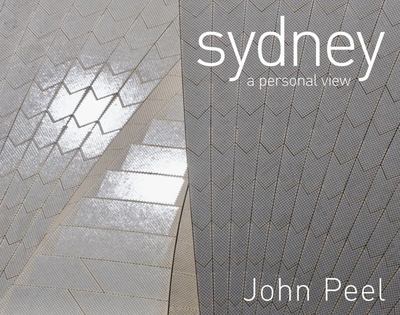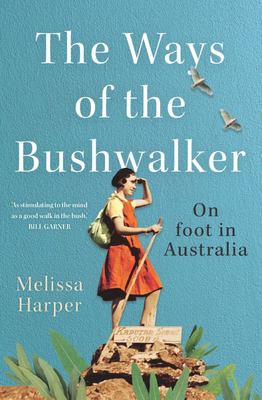 $35.00
AUD
Category: Australiana
Australians have always loved to step out in nature, whether off-track or along a marked route. Bushwalking – an organised long-distance walk in rugged terrain that requires maps and camping equipment, or a family day out – is one of our most popular pastimes. This landmark book, now updated, was the fi rst to delve into its rich and sometimes quirky history. From the earliest days of European settlement, colonists found pleasure in leisurely strolls through the bush, collecting flowers, sketching, bird watching and picnicking. Yet over time, walking for the sake of walking became the dominant motive. Walking clubs proliferated, railways organised mystery hikes attended by thousands, and Paddy Pallin established his equipment business. Bushwalking – serious walking – was invented. Whether you are inclined to put on your walking boots and pack your sleeping bag, or would rather stay in a luxury hut, this sure-footed and witty book reveals how the ordinary act of walking can become extraordinary. 'An absorbing exploration of the story of bushwalking in Australia. It's a well researched history, not just of walking, but of our changing relationship to the natural environment, of coming to know its unique beauty and its power to both inspire and restore the body and spirit. A compelling read for anyone who loves the Australian bush.' — Patti Miller '...a splendid social history, one so entertaining and revealing that you wonder why it hasn't been done before.' — Amanda Lohrey 'Slip this book in your swag – and step into adventure.' — Tom Griffiths   ...Show more
$15.00
AUD
Category: Picture Books
When the bunyip heaves himself out of Berkeley's Creek, he has no idea what a bunyip really is! So he sets off to find out for himself. 32 pages Paperback
$30.00
AUD
Category: Australiana
100 Australian Birds is a beginner's guide to the world of birdwatching. From the outside, this strange hobby of birdwatching appears to consist of sizeable camera lenses, khaki pants that are pulled up too high, and gruelling treks in pursuit of rare bird species. But for those who haven't been scared off by jumbo field guides and excessive terminology, this book is for you. Carefully tailored to guide birdwatchers anywhere in Australia, this book reveals insights into one hundred key native specieswith lush illustrations and accessible descriptions. As well as the author's original illustrations, there are distribution maps, identification methods, behavioral information and contributions from various First Nations about the cultural significance of particular birds. 100 Australian Birds is for anyone interested in birds, culture, history or our environment, but without the geekspeak.   ...Show more
$15.00
AUD
Category: Picture Books | Series: Australian Children's Classics Ser.
Tired of his life as an emu, Edward decides to try being something else for a change. He tries swimming with the seals, he spends a day lounging with the lions, and even slithers with the snakes. But Edward soon discovers that being an emu may be the best thing after all. Sheena Knowles's upbeat, rhymin g text and Rod Clement's expressive illustrations are sure to make readers laugh out loud.   ...Show more
$19.00
AUD
Category: Australiana | Series: Australian Green Guides
Information is organized simply, with individual species or group entries describing key characteristics such as where they are found, food requirements and behavioural habits. Each entry is accompanied by a photograph and, where appropriate, distribution maps. A key feature of the text is the "gee whiz " sections, which answer many of the most commonly asked questions about why animals do what they do, revealing interesting facts and providing practical information for the amateur enthusiast. In addition, fact panels interspersed throughout the text highlight surprising snippets of information. ...Show more
$15.00
AUD
Category: Picture Books
'Stay close, take care,' quacked Alexander's mother. But Alexander was a wayward duckling - he straggled behind ... and disappeared down a deep dark hole ...
$18.00
AUD
Category: Australiana
The ever popular and thoroughly entertaining, Aussie Slang Dictionary (13th edition), is back to help you decipher and speak the true local language. Full of dazzling definitions from true-blue Aussies, you'll never be lost for words with this collection of colourful sayings. From 'aerial ping-pong' (A FL) to 'on the wrong tram' (to be following the wrong train of thought) and finishing up with some verbal diarrhoea (never-ending blather), your mind will be brimming with useful (and not so useful!) sayings for your next run-in with a true Aussie character. ...Show more
The Australian Bird Guide (Revised ed.)
by Peter Menkhorst; Danny Rogers; Rohan Clarke; Jeff Davies (Illustrator); Peter Marsack (Illustrator); Kim Franklin (Illustrator)
$50.00
AUD
Category: Australiana | Series: CSIRO
A new in-depth field guide to Australian birds The Australian avifauna is large, diverse, and spectacular, reflecting the continent's impressive habitats and evolutionary history. Looking at more than 900 species, The Australian Bird Guide is the most comprehensive field guide on Australian birds avail able, and contains by far the best coverage of southern seabirds. With 249 color plates containing 4,000 stunning images, this book offers a far more in-depth treatment of subspecies, rarities, and overall plumage variation than comparative guides. The artwork meets the highest standards, and the text is rigorously accurate and current in terms of identification details, distribution, and status. The Australian Bird Guide sets a new bar for coverage of Australia's remarkable avifauna and is indispensable to all birders and naturalists interested in this area of the world, including the southern oceans. Brand-new guide with an attractive look and design 249 color plates containing 4,000 superb images by some of the most talented illustrators working in Australia today Every bird species in Australia is covered (more than 900), including subspecies and rarities Up-to-date maps reflect the latest information on distribution Accurate and detailed text ...Show more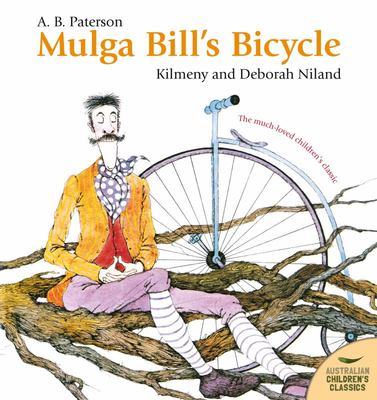 $15.00
AUD
Category: Australiana
An illustrated version of the popular Australian poet's verse.
$19.00
AUD
Category: Australiana | Series: Michelin Green Guides
The Australian Green Guides have been created for wildlife enthusiasts of all ages. The most commonly asked questions are answered with particular emphasis on fascinating behavioural insights into both common and unusual creatures. The pages are alive with entertaining and informative text accompanied b y exciting action photography. ...Show more