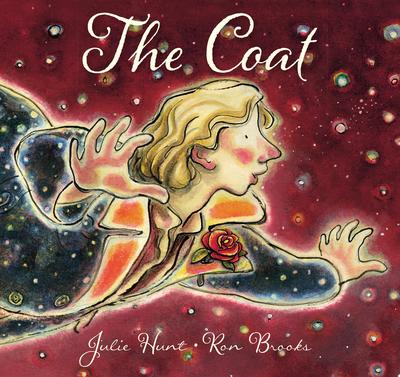 $30.00
AUD
Category: Picture Books
A bold and original picture book that will lift you off your feet and whirl you away The Coat stands in a paddock at the end of a row of strawberries. It is buttoned up tight and stuffed full of straw and it is angry. "What a waste of me " it yells. Then along comes a man. "I could do with a coat like t hat," the man says. Together, swooping and swinging, they travel to the Cafe Delitzia, where the man finds he has magical talents courtesy of the coat, and together they give the performance of a lifetime. ...Show more
$25.00
AUD
Category: Picture Books
Alice wishes she had someone her own size to talk to. Then one day her wish comes true. Through hope and chance, love and loss, two little ones who need each otherfind each other. A heartwarming story from award-winning author and illustrator Gus Gordon about loneliness, saying goodbye and the value of life-affirming friendships. ...Show more
$27.00
AUD
Category: Picture Books
A brilliantly entertaining 'be-careful-what-you-wish-for' tale that's full of farmyard fun - from the bestselling Julia Donaldson and illustrated by Anna Currey in her charming, classic style.Old Macdonald is cleaning out his farmhouse kitchen when he comes across a dusty old teapot. And no one could be more surprised when a wish-granting genie pops out of the spout. Old Macdonald wishes for a wife, who wishes for a baby. A baby who wishes for a dog, who wishes for a cat, who wishes for some mice! It doesn't take long before the farmyard starts getting very busy, and VERY noisy! Will the genie ever get a break from granting wishes, and find some peace? If only there was someone who could grant him a wish . . . The Teeny Weeny Genie is a magical picture book adventure packed with lots of favourite farmyard animals from Julia Donaldson and Anna Currey ...Show more
$20.00
AUD
Category: Picture Books | Series: Claris
Claris, the chicest mouse in Paris, is setting off on an exciting adventure through the city of lights! Can you find Claris and her friends in fabulous Parisian places such as the patisserie, the florist and the carousel? Look inside to find out! A quarter of a million Claris books in print!     
$25.00
AUD
Category: Picture Books | Series: Monsieur Roscoe Ser.
Learn French with Monsieur Roscoe in Jim Field's debut author/illustrator picture book. Monsieur Roscoe is off on his summer holiday, meeting friends and learning lots of new words in French along the way! Join Monsieur Roscoe as he camps, skis, sails and eats his way through France on the holiday of a lifetime! A fun and colourful picture book from the bestselling illustrator of Oi Frog! and The Lion Inside, Monsieur Roscoe will make learning French exciting for the youngest children. Each new word appears alongside its English translation with a handy pronunciation guide. ...Show more
$15.00
AUD
Category: Picture Books
The Australian bush is filled with all sorts of different sounds. Can you hear an animal jumping? What's that? Turn the page and you will see Kangaroo. There's also Wombat, Cockatoo, Possum, Platypus, Koala and many others. A charming guessing game for the very young to introduce them to some of Austral ia's unique animals. ...Show more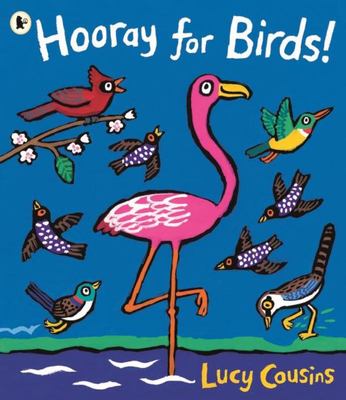 $17.00
AUD
Category: Picture Books
In an exuberant display of color, Lucy Cousins invites little ones to imagine themselves as brilliant birds.   Birds of all feathers flock together in a fun, rhyme-filled offering by the creator of Maisy. From the rooster's "cock-a-doodle-doo" at dawn to the owl's nighttime "tuwit, tuwoo," the cheeps and tweets of many bright and beautiful avian friends will have children eager to join in as honorary fledglings. This day in the life of birds will hold the attention of even the smallest bird-watchers, whether at storytime or just before settling into their cozy nests to sleep. ...Show more
$17.00
AUD
Category: Picture Books
Everyone loves Bandit, especially Bluey and Bingo! Find out what makes this true blue dad so special in this hilarious and heartwarming book. Bluey has been a phenomenal success since airing on ABC KIDS in October 2018, amassing legions of dedicated fans and taking the coveted position of being the most watched program ever on ABC iView, with over 200 million plays.  ...Show more
$25.00
AUD
Category: Picture Books | Series: Noni the Pony
Meet Noni, a pony who's as zippy and fun as she is thoughtful and kind. Introducing Noni, the friendliest, funniest, and friskiest pony you'll ever meet! When she's not racing and chasing with her best pals Dave Dog and Coco the Cat, she's busy making sure they feel cozy and loved. Because Noni isn't j ust heaps of fun--she's a great friend, too.      With its jaunty rhyme and bright, bold illustrations, this delightful picture book is sure to capture the imaginations and hearts of readers of all ages. ...Show more
$15.00
AUD
Category: Picture Books | Series: The\Gruffalo Ser.
Explore the deep, dark wood with this wonderful interactive sound book version of the bestselling modern classic, The Gruffalo. A mouse took a stroll through the deep, dark wood.A fox saw the mouse and the mouse looked good. Walk further into the deep dark wood, and discover what happens when a quick-wi tted mouse comes face to face with an owl, a snake, and a hungry Gruffalo!Stomp, slither, and scamper your way through the deep dark wood with this wonderful play-along version of the original story. Julia Donaldson and Axel Scheffler's The Gruffalo is an undisputed modern classic and has become a bestselling phenomenon across the world. This award-winning rhyming story of a mouse and a monster has found its way into the hearts and bedtimes of an entire generation of children and will undoubtedly continue to enchant children for years and years to come. ...Show more
$28.00
AUD
Category: Picture Books
'A stunningly illustrated recipe book for kids (or anyone, really). It tells the story of different residents of a house cooking foods from around the world. Simply sweet.' - Yotam OttolenghiIn each apartment, someone is preparing a special dish to share with their neighbours. Mr Singh is making coconut dahl with his daughter while Maria mashes some avocados for her guacamole. Will everything be ready on time?Written and magnificently illustrated by Felicita Sala, this glorious celebration of community is filled with recipes from all over the world and simple instructions perfect for young chefs. Lunch at 10 Pomegranate Street is a visual feast to share and delight in.' A stunningly illustrated recipe book for kids (or anyone, really). It tells the story of different residents of a house cooking foods from around the world. Simply sweet.' -Yotam Ottolenghi'The world's cuisines are brought together with some well-considered pencil strokes - a book for adults to drool over, as well as children.'-Amy Bryant, The Telegraph'A warm, beautifully illustrated celebration of community and culture, including simple recipes from around the world.'-The Bookseller ...Show more
$25.00
AUD
Category: Picture Books
This fun book teaches you to count from 0 to 7.5 billion, but also to do so much more. Follow the characters' stories through the book and see how their lives collide with those of others. There are a lot of secrets to be discovered for the sharp-eyed! You'll see that everyone is different, everyone has their own life, and that--most importantly--everybody counts. At the end, a spotting section allows you to go back and have even more fun. This critically acclaimed book has been shortlisted for the prestigious Brage Prize in Norway, its country of origin. ...Show more