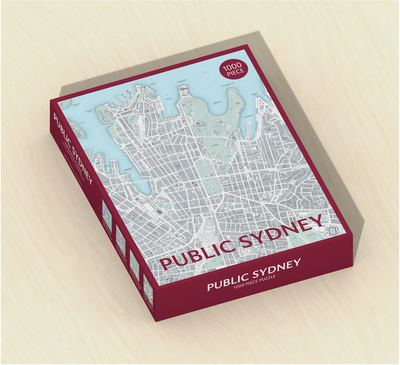 $25.00
AUD
Category: Puzzles
From the number one best-selling Our Home, Our Heartbeat comes a stunning puzzle and book set for kids to pore over and enjoy again and again. Adapted from Briggs' celebrated song 'The Children Came Back', Our Home, Our Heartbeat is a celebration of past and present Indigenous legends, as well as emergi ng generations, and at its heart honours the oldest continuous culture on earth. Readers will recognise Briggs' distinctive voice and contagious energy within the pages of Our Home, Our Heartbeat, signifying a new and exciting chapter in children's Indigenous publishing. ...Show more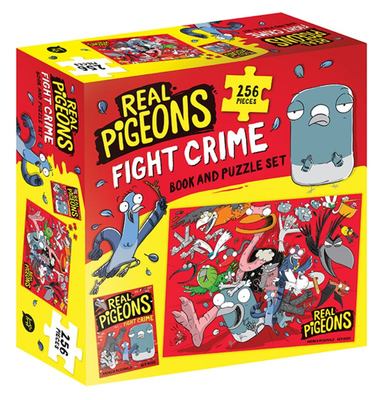 $25.00
AUD
Category: Puzzles | Series: Real Pigeons Ser.
Join in the zany world of the Real Pigeons with an action-packed 256-piece puzzle and book set! This set includes the first book in the series, Real Pigeons Fight Crime, where Rock and his mystery-solving friends tackle their first caseload: Why have all the breadcrumbs disappeared? Who on earth is kidn apping bats? And can the pigeons avert a dinner disaster??Ever wonder why pigeons always act so weird? It's because they're out there chasing the bad guys and saving your butts! Did you know your city is protected by a secret squad of crime-fighting pigeons? It's true! With master of disguise Rock Pigeon, bendy Tumbler, strong Frillback and super-finder Homey, the REAL PIGEONS will solve any mystery and fight any bad guy to keep the city safe! Perfect for fans of Aaron Blabey's Bad Guys and Dav Pilkey's Dog Man books, the Real Pigeons series is a hilariously silly and highly visual introduction to the joys of reading and crime-fighting for readers 6+.   ...Show more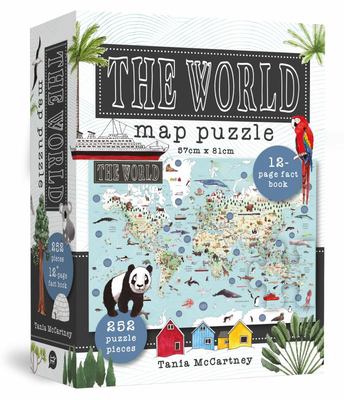 $25.00
AUD
Category: Puzzles
Join the latest mindfulness craze with this 252-piece illustrated world map jigsaw puzzle, suitable for the whole family.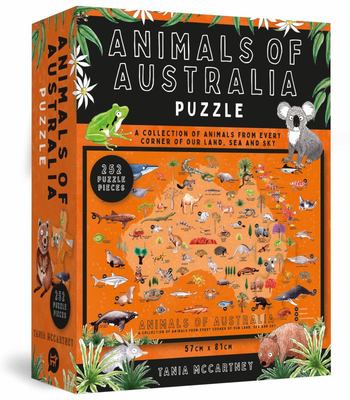 $25.00
AUD
Category: Puzzles
Hop, scurry and burrow your way around Australia with this menagerie of faunal friends - plucked from the deserts, grasslands, mountains, beaches and oceans of Australia - and presented in this delightful 252-piece, illustrated puzzle. With the Animals of Australia Puzzle, you can discover the thorny d evil of our red-earth deserts and the white-lipped tree frog of our tropical rainforests. There is the ambling wombat of our bushlands and the wobbegong shark, nestling on the sandy bottom of our coastal shores. You might even find a kangaroo in your front yard! Revel in the beauty of our natural wonders, and keep busy for hours, with this inspiring puzzle. Puzzle measurements are 570mm x 810mm. ...Show more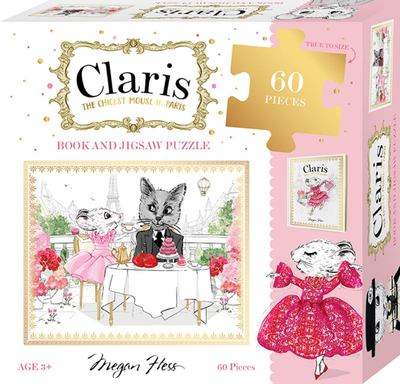 $27.00
AUD
Category: Puzzles | Series: Claris
This gorgeously designed gift set includes a hardback copy of Claris: The Chicest Mouse in Paris and your very own 60-piece Claris jigsaw puzzle! Claris: The Chicest Mouse in Paris follows an adorable mouse who dreams of moving to Paris to follow her fashion dreams. One day, she bravely takes the leap - only to find a mean little girl with a horrible-looking cat standing in the way of her perfect Parisian apartment! Can Claris use all her wit, warmth and - of course - style to make her dreams come true? A delightful rhyming tale about courage, compassion and a stylish little mouse, from acclaimed fashion illustrator Megan Hess. Claris: The Chicest Mouse in Paris is the first picture book in a dazzling series for lovers of Eloise and Olivia. Destined to delight fashion-obsessed readers of all ages! ...Show more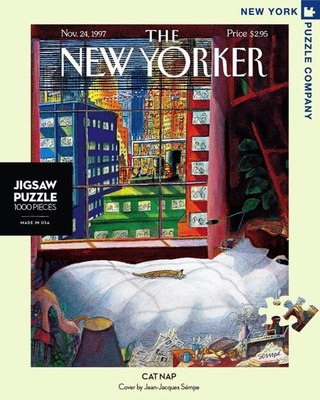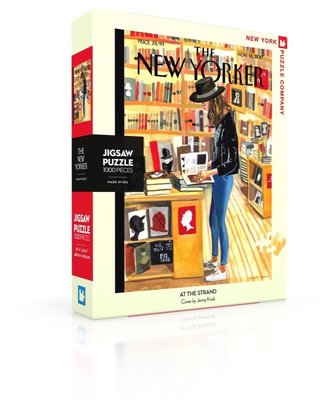 $25.00
AUD
Category: Puzzles
A stunning picture book and puzzle set from Australia's foremost indigenous illustrator.Run to the creek, perch on a rock, slip into clear crystal water. A visual and lyrical depiction of coming home to country from acclaimed author and illustrator Bronwyn Bancroft.  
$25.00
AUD
Category: Puzzles
Take flight around Australia with this aviary of feathered friends - plucked from skies, trees, grasslands, and our vast and varied landscapes - and presented in this 252-piece, illustrated puzzle. With the Birds of Australia Puzzle, you can discover the emu of our red-earth deserts and the cassowary o f our lush tropical rainforests. There's the pesky seagull of our beaches, the warbling magpie of our suburban front yards and the shy albatross soaring through our deep ocean skies. Revel in the beauty of our natural wonders, and keep busy for hours, with this inspiring puzzle. Puzzle measurements are 570mm x 810mm. ...Show more
$20.00
AUD
Category: Puzzles | Series: Usborne Book and Jigsaw
A fabulous gift box containing a 300-piece dinosaur jigsaw and a fold-out dinosaur timeline. Discover the amazing age of dinosaurs with this 300-piece jigsaw and fold-out dinosaur timeline. A sturdy gift box contains a stylishly-illustrated jigsaw showing a selection of dinosaurs - all with their names and when they lived. The richly detailed, fold-out timeline charts dinosaurs from the Triassic to the Cretaceous period. On the reverse, the dinosaurs are shown with more information about where each one lived, how big they were, what they ate and other fascinating facts. ...Show more