Wonder Women Bingo
by Isobel Thomas; Laura Bernard (Illustrator)
$30.00
AUD
Category: Toys | Series: Magma for Laurence King Ser.
In this fun, affordable bingo game you can fill your game card with inspiring women from across the world and across history! Team up Serena Williams, Simone Biles, Amelia Earhart and Greta Thunberg for a line or fill your card with Valentina Tereshkova, Malala Yousafzai, Emmeline Pankhurst and more for BINGO! Contains 48 illustrated chips, game board, eight double-sided bingo cards, counters for you to mark up your card and an illustrated booklet with short bios about each of these Wonder Women. ...Show more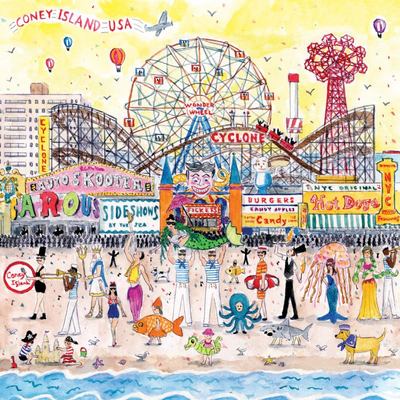 $35.00
AUD
Category: Puzzles
Piece together a ride on the rollercoaster or enjoy the view from the Ferris wheel with this 500-piece puzzle. Cheerful watercolors from artist Michael Storrings thoroughly capture the joy and energy of a summer spent at the amusement park. - Package: 8 x 8 x 1.6 inches- Complete puzzle: 20 x 20 inches- Includes insert with information about the artist and image ...Show more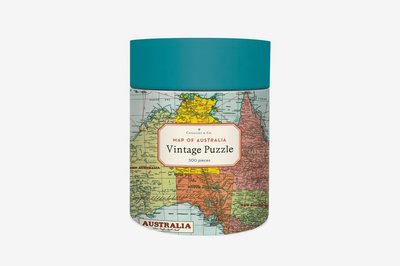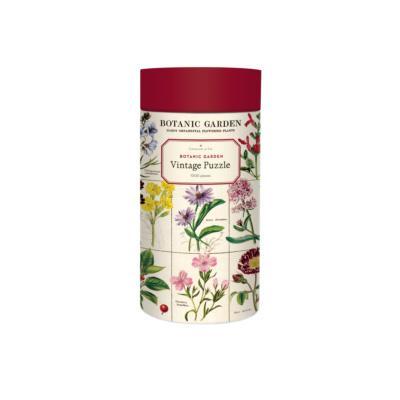 $55.00
AUD
Category: Puzzles
Botanic Garden Vintage Puzzle by Cavallini & Co (1000 piece jigsaw) Poster guide included Packaged in a 25 cm puzzle tube A drawstring muslin bag safely keeps all puzzle pieces together Vintage imagery from the Cavallini archives Finished puzzle size: 55 x 70 cm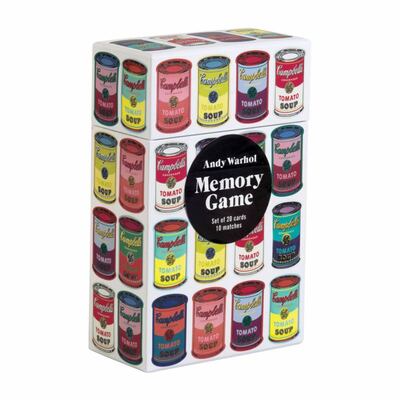 $45.00
AUD
Category: Toys | Series: Andy Warhol Ser.
A great activity while socializing around the coffee table, the Andy Warhol Memory Game from Galison belongs next to your favorite art books. Put your brain to the test by matching pairs of authentic colors Andy Warhol used on his iconic soup can works of art.- Size: 4.75 x 7.5 x 2.25"- Card Size: 7.25 x 3.375"- 20 cards, 10 matches ...Show more
$25.00
AUD
Category: Toys
Play bingo with a menacing mummy, a bowler-hat wearing yeti, a multi-eyed monster, and many more creepy creatures in this fun and inventive take on the classic game... if you dare.   Easy to play and full of strange and colorful characters, Scary Bingo will engage and delight children for hours. It ca n be played with 3-7 people, making it the perfect game for families in need of spookily good entertainment.   Scary Bingo contains 48 chips and a cardboard monster head to store them in, a game board, eight double-sided bingo cards, and googly-eyed counters for you to mark up your card. ...Show more
$55.00
AUD
Category: Puzzles
Beautiful Bees & Honey Vintage Puzzle by Cavallini & Co (1000 piece jigsaw) Poster guide included Packaged in a 25 cm puzzle tube A drawstring muslin bag safely keeps all puzzle pieces together Vintage imagery from the Cavallini archives Finished puzzle size: 55 x 70 cm
Royal Bingo
by Holly Exley (Illustrator)
$35.00
AUD
Category: Toys
This majestically illustrated bingo game features portraits of 64 royal icons from around the world. Spot famous faces like William and Kate, or meet some less familiar figures such as the playboy prince Wenzeslaus of Liechtenstein.   Royal Bingo brings a fun twist to the traditional game, with all th e European royal families represented, along with some more exotic courts such as Jordan, Brunei and Malaysia.   Each royal is further brought to life in the accompanying booklet, which details their personalities, foibles, gaffes and romances. Who will reign supreme? ...Show more