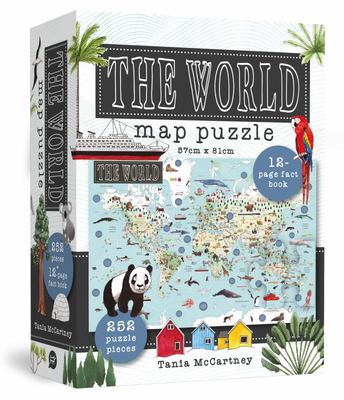 $25.00
AUD
Category: Puzzles
Join the latest mindfulness craze with this 252-piece illustrated world map jigsaw puzzle, suitable for the whole family.
$25.00
AUD
Category: Puzzles
Piece together the pop art universe in this jigsaw puzzle depicting the madcap world of art from Botticelli's Birth of Venus to Damien Hirst's diamond-encrusted skull. Spot a huge collection of art-world darlings (including Andy Warhol, Salvador Dalí, Frida Kahlo and Yayoi Kusama) and savour a fantastic al multitude of artistic details as you build the puzzle. ...Show more
$55.00
AUD
Category: Puzzles
Beautiful 1000 Piece Arboretum Puzzle designed with Vintage illustrations from the Cavallini archives. Miniature Poster guide included to assist with completion Packaged in a 25 cm puzzle tube A drawstring muslin bag safely keeps all puzzle pieces together Vintage imagery from the Cavallini archives Fin ished puzzle size: 55 x 70 cm ...Show more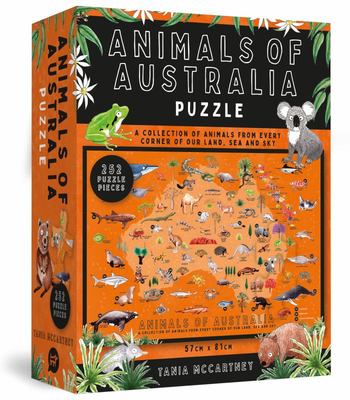 $25.00
AUD
Category: Puzzles
Hop, scurry and burrow your way around Australia with this menagerie of faunal friends - plucked from the deserts, grasslands, mountains, beaches and oceans of Australia - and presented in this delightful 252-piece, illustrated puzzle. With the Animals of Australia Puzzle, you can discover the thorny d evil of our red-earth deserts and the white-lipped tree frog of our tropical rainforests. There is the ambling wombat of our bushlands and the wobbegong shark, nestling on the sandy bottom of our coastal shores. You might even find a kangaroo in your front yard! Revel in the beauty of our natural wonders, and keep busy for hours, with this inspiring puzzle. Puzzle measurements are 570mm x 810mm. ...Show more
$25.00
AUD
Category: Puzzles | Series: Real Pigeons Ser.
Join in the zany world of the Real Pigeons with an action-packed 256-piece puzzle and book set! This set includes the first book in the series, Real Pigeons Fight Crime, where Rock and his mystery-solving friends tackle their first caseload: Why have all the breadcrumbs disappeared? Who on earth is kidn apping bats? And can the pigeons avert a dinner disaster??Ever wonder why pigeons always act so weird? It's because they're out there chasing the bad guys and saving your butts! Did you know your city is protected by a secret squad of crime-fighting pigeons? It's true! With master of disguise Rock Pigeon, bendy Tumbler, strong Frillback and super-finder Homey, the REAL PIGEONS will solve any mystery and fight any bad guy to keep the city safe! Perfect for fans of Aaron Blabey's Bad Guys and Dav Pilkey's Dog Man books, the Real Pigeons series is a hilariously silly and highly visual introduction to the joys of reading and crime-fighting for readers 6+.   ...Show more
$55.00
AUD
Category: Puzzles
1000 piece jigsaw puzzles featuring imagery from the Cavallini archives. Packaged in a 255mm puzzle tube. A drawstring muslin bag safely keeps all puzzle pieces together. Finished puzzle Size: 550 x 700mm Caution: Not suitable for children under 3 years of age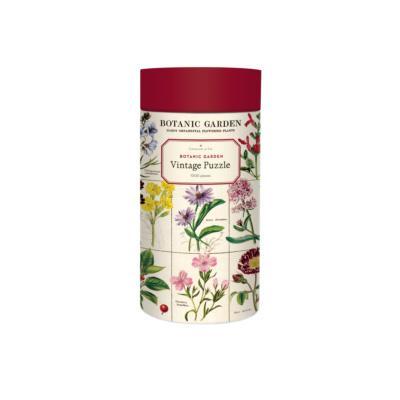 $55.00
AUD
Category: Puzzles
Botanic Garden Vintage Puzzle by Cavallini & Co (1000 piece jigsaw) Poster guide included Packaged in a 25 cm puzzle tube A drawstring muslin bag safely keeps all puzzle pieces together Vintage imagery from the Cavallini archives Finished puzzle size: 55 x 70 cm
$55.00
AUD
Category: Puzzles
NEW for 2020- Jellyfish puzzle by Cavallini & Co. The Jellyfish puzzle is based on Cavallini's Jellyfish Decorative Paper, a beautifully detailed, colorful scientific chart of images of jellyfish that will challenge any puzzle fan.  All puzzles are packaged in a 10 inch long cardboard tube, with puz zle pieces safely stored in a muslin bag inside. Finished puzzle measures 22 by 28 inches. Any puzzle fan is sure to enjoy these beautiful and challenging designs. ...Show more