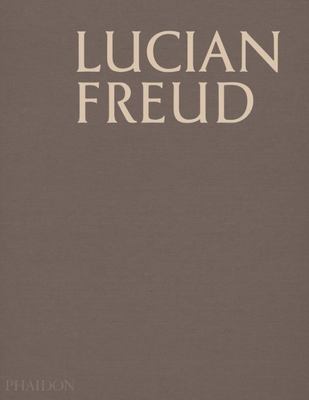 Lucian Freud
by Martin Gayford; Mark Holborn (Editor); David Dawson (Editor)
$750.00
AUD
Category: Art
With more than 480 illustrations, this is the most comprehensive publication to date on one of the greatest painters of the twentieth and early twenty-first centuries, Lucien FreudCreated in collaboration with the Lucian Freud Archive and David Dawson, Director of the Archive, and edited by Mark Holborn , this sumptuous, two-volume, slipcased publication celebrates Freud's work from the 1930s to his death in 2011, and includes hundreds of paintings, drawings and sketches, and etchings - even illustrated private letters. Nearly all the artworks included have been newly photographed by celebrated British photographer John Riddy.This is both a vital contribution to art scholarship and a gorgeous addition to the bookshelves of art lovers around the world.Published by Phaidon, the global publisher of books on art, architecture, photography, design, performing arts, decorative arts, fashion, film, travel, and contemporary culture, as well as cookbooks and children's books. ...Show more
$1600.00
AUD
Category: Special Editions & Signed Copies
"Beautiful design makes a beautiful life." - Charles Lewis Tiffany "If you see that box, you know that there's love behind it and that the person who gave it to you really cares. Inside, there's a gift that is special. That blue - there's no other shade that represents anything else." - Elle Fanning The y are astonishing, wonderful, and always, invariably modern: The windows at Tiffany's Fifth Avenue flagship are the stuff dreams are made of. Their appeal is universal, inviting passers by, old and young, to vanish through the looking glass and into a spellbinding world of robin's egg blue where even the most elusive of fantasies may come true. This hand-bound oversize Ultimate Collection edition presents a well-curated tour of the intricately crafted displays that continue to serve as references of the zeitgeist, from the legendary designer Gene Moore's Christmas and Valentine's displays to the neon creations of the current Tiffany & Co. creative team. Along with never-before-seen concept sketches, historical manuscripts, behind the scenes imagery and insights by cultural influencers and devotees of the world's global arbiter of design and style, Windows at Tiffany's revisits the whimsy and spirit of one of the world's most recognised brands, and elicits nostalgia for each reader's first blue box moment. ...Show more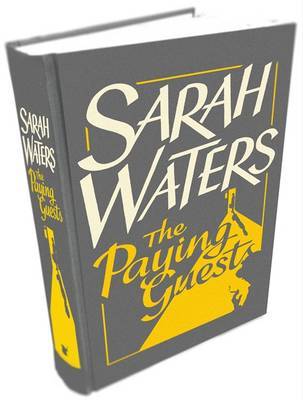 $75.00
AUD
Category: Special Editions & Signed Copies
It is 1922, and London is tense. Ex-servicemen are disillusioned, the out-of-work and the hungry are demanding change. And in South London, in a genteel Camberwell villa, a large silent house now bereft of brothers, husband and even servants, life is about to be transformed, as impoverished widow Mrs Wr ay and her spinster daughter, Frances, are obliged to take in lodgers. For with the arrival of Lilian and Leonard Barber, a modern young couple of the 'clerk class', the routines of the house will be shaken up in unexpected ways. And as passions mount and frustration gathers, no one can foresee just how far-reaching, and how devastating, the disturbances will be. This is vintage Sarah Waters: beautifully described with excruciating tension, real tenderness, believable characters, and surprises. It is above all, a wonderful, compelling story. ...Show more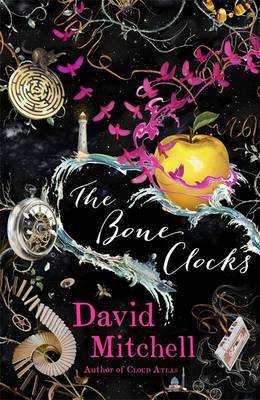 $40.00
AUD
Category: Special Editions & Signed Copies
One drowsy summer's day in 1984, teenage runaway Holly Sykes encounters a strange woman who offers a small kindness in exchange for 'asylum'. Decades will pass before Holly understands exactly what sort of asylum the woman was seeking ...The Bone Clocks follows the twists and turns of Holly's life from a scarred adolescence in Gravesend to old age on Ireland's Atlantic coast as Europe's oil supply dries up - a life not so far out of the ordinary, yet punctuated by flashes of precognition, visits from people who emerge from thin air and brief lapses in the laws of reality. For Holly Sykes - daughter, sister, mother, guardian - is also an unwitting player in a murderous feud played out in the shadows and margins of our world, and may prove to be its decisive weapon. Metaphysical thriller, meditation on mortality and chronicle of our self-devouring times, this kaleidoscopic novel crackles with the invention and wit that have made David Mitchell one of the most celebrated writers of his generation. Here is fiction at its most spellbinding and memorable best. ...Show more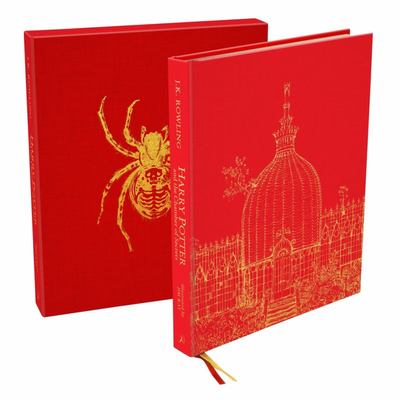 $300.00
AUD
Category: Special Editions & Signed Copies | Series: Harry Potter Illustrated Editions Ser.
Prepare to be spellbound by Jim Kay's dazzling full-colour illustrations in this stunning new collector's edition of J.K. Rowling's Harry Potter and the Chamber of Secrets. With paint, pencil and pixels, Kay conjures the wizarding world as we have never seen it before. Breathtaking scenes, dark themes a nd unforgettable characters - including Dobby and Gilderoy Lockhart - await inside as Harry and his friends, now in their second year at Hogwarts School of Witchcraft and Wizardry, seek out a legendary chamber and the deadly secret that lies at its heart ...This beautiful, deluxe edition features an opulent page size and an exclusive pull-out double gatefold; intricate foiled line art by Jim Kay on the real cloth cover and slipcase; gilt edges on premium grade paper; head and tail bands and two ribbon markers - the ultimate must-have edition for any Potter fan, collector or bibliophile. ...Show more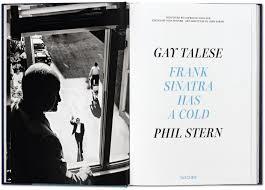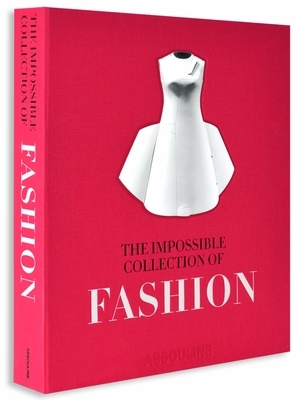 $600.00
AUD
Category: Fashion
In this magnificent collection of the most iconic dresses of the twentieth century, Valerie Steele flexes her curatorial muscle. From Poiret to Pucci, Doucet to Dior, Vionnet to Valentino, she selects the 100 dresses that caused a stir on the runway or as they entered a room and ultimately inspired a ne w direction in fashion. Steele's selections include Fortuny's streamlined Delphos gown circa 1907, Madame Grès's sublimely draped goddess creations from 1938, Issey Miyake's 1982 evening ensemble with a rattan top that appeared on the cover of ArtForum, and Hussein Chalayan's awe-inspiring table skirt from 2000. The collection, while certainly subjective, is sure to receive nods of recognition, along with a gasp (or two) of surprise. ...Show more
$20.00
AUD
Category: Literary
A collection of personal essays and writing from David Malouf to celebrate his 80th birthday. Topography, geography, history. Multiculturalism, referendums, the constitution and national occasions. Parental and grandparental romances, the sensual and bountiful beauty of Brisbane, the mysterious offering s of Queenslander houses, and leaving home. The idea of a nation and the heart of its people. Being Australian and Australia's relationship to the world. Putting ourselves on the map. All these subjects, and more, are explored from the generous, questioning and original perspective of David Malouf. At the heart of these pieces is the idea of home, where and what it is. What they illustrate is the formation of a man, an Australian and one of the best writers this country has produced. ...Show more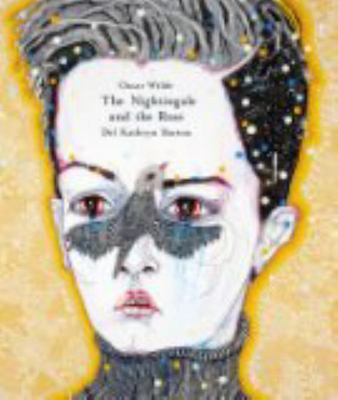 $79.95
AUD
Category: Art
THIS 9 PAGE ARTICLE WAS EXTRACTED FROM THE BOOK: Best Known Works of Oscar Wilde, by Oscar Wilde. To purchase the entire book, please order ISBN 076613010X.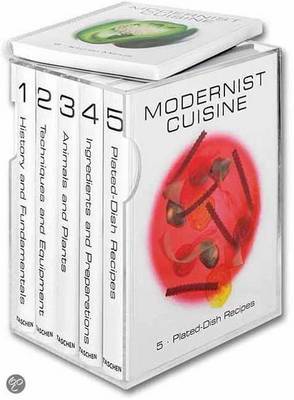 $700.00
AUD
Category: Food
The authors--scientists, inventors, and accomplished cooks in their own right--have created a six-volume, 2,400-page set that reveals science-inspired techniques for preparing food that ranges from the otherworldly to the sublime.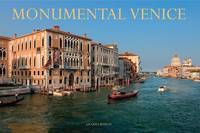 $190.00
AUD
Category: Photography
"Monumental Venice" presents breathtaking panoramic views of Venices famed monuments and historic sites, as well as little-known gems. Covering many fascinating styles and periods, it features bustling Piazza San Marco, watery churches and abbeys, such as San Giorgio and Il Redentore, tranquil isolated squares and unfrequented districts, and marble palazzos lining the Grand Canal. Straddling the horseshoe-shaped Grand Canal, and viewed from the lofty campaniles of San Marco and San Giorgio, Venice is an apt subject for the panoramic photographer, and in Jacques Boulay the City of the Doges has found a talented heir to Venices well-known photographic tradition. Venice seamlessly melds old and new, the Gothic Ca dOro and Peggy Guggenheims outstanding museum collection, the ancient Palazzo Pisani-Moretta and the riotous 1920s Hispano-Moorish delirium of the Lido. Boulays achingly beautiful photographs make it evident that Venice is far more than a collection of historic buildings, sixteenth-century fish markets and public squares; its numerous secret gardens, canals and quiet waterways make it one of the most verdant cities in Europe. Venetians are both urban and urbane, and Boulay reveals the brightly hued fishermans houses of Burano, picturesque covered passages and cul-de-sacs, and the legendary Caffe Florian, where generations of Venetians and visitors partake of Negronis or Americanos. The panoramic vision of Jacques Boulay makes age-old Venice young again. ...Show more
$357.95
AUD
Category: Psychology
When Carl Jung embarked on the extended self-exploration he called his 'confrontation with the unconscious', the heart of it was "The Red Book", a large, illuminated volume he created between 1914 and 1930. Here he developed his principal theories - of the archetypes, the collective unconscious and the process of individuation - that transformed psychotherapy from a practice concerned with treatment of the sick into a means for higher development of the personality. While Jung considered "The Red Book" to be his most important work, only a handful of people have ever seen it. Now, in a complete facsimile and translation, it is available to scholars and the general public. It is an astonishing example of calligraphy and art on a par with "The Book of Kells" and the illuminated manuscripts of William Blake. The publication of "The Red Book" is a watershed that will cast new light on the making of modern psychology. ...Show more