$40.00
AUD
Category: Australian
A landmark history of Australia's first successful settler farming area, which was on the Hawkesbury-Nepean River. Award-winning historian Grace Karskens uncovers the everyday lives of ordinary people in the early colony, both Aboriginal and British.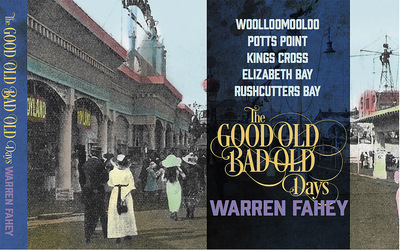 $25.00
AUD
Category: Photography
The 2011 post code of Sydney's inner east offers a fascinating history of high life, low life and, sometimes very low life. All five precincts are alive with history and surprising stories. Ride the scenic roller-coaster over the forgotten White City at Rushcutters Bay; see the naughty boys waving their willies at the ferries approaching Woolloomooloo bay; chase 'peeping Toms' in Elizabeth Bay; tap to the tunes of cabaret's greats at the Silver Spade, Potts Point, or dare to be different in yesterday's Kings Cross. Cultural Historian, Warren Fahey, delivers an eclectic romp through the social history of Sydney's most famous neighbourhoods. ...Show more
$23.00
AUD
Category: Australian
Dark Emu argues for a reconsideration of the 'hunter-gatherer' tag for pre-colonial Aboriginal Australians and attempts to rebut the colonial myths that have worked to justify dispossession. Accomplished author Bruce Pascoe provides compelling evidence from the diaries of early explorers that suggests that systems of food production and land management have been blatantly understated in modern retellings of early Aboriginal history, and that a new look at Australia's past is required. ...Show more
$20.00
AUD
Category: Australian | Series: First Knowledges Ser.
'Let this series begin the discussion.' - Bruce Pascoe 'An act of intellectual reconciliation.' - Lynette Russell.  Songlines are an archive for powerful knowledges that ensured Australia's many Indigenous cultures flourished for over 60,000 years. Much more than a navigational path in the cartographic sense, these vast and robust stores of information are encoded through song, story, dance, art and ceremony, rather than simply recorded in writing. Weaving deeply personal storytelling with extensive research on mnemonics, Songlines offers unique insights into Indigenous traditional knowledges, how they apply today and how they could help all peoples thrive into the future. This book invites readers to understand a remarkable way for storing knowledge in memory by adapting song, art, and most importantly, Country, into their lives.  About the series:The First Knowedges books are co-authored by Indigenous and non-Indigenous writers; the series is edited by Margo Neale, senior Indigenous curator at the National Museum of Australia.  ...Show more
$30.00
AUD
Category: Australian
'The fog of Australian politics on climate change has obscured a fateful reality- Australia has the potential to be an economic superpower of the future post-carbon world.'-Ross Garnaut We have unparalleled renewable energy resources. We also have the necessary scientific skills. Australia could be the natural home for an increasing proportion of global industry. But how do we make this happen? In this crisp, compelling book, Australia's leading thinker about climate and energy policy offers a road map for progress, covering energy, transport, agriculture, the international scene and more. Rich in ideas and practical optimism, Superpower is a crucial, timely contribution to this country's future. ...Show more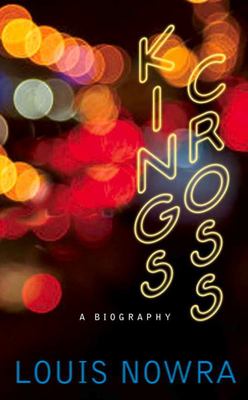 $35.00
AUD
Category: Australian
Louis Nowra burrows beneath the sensationalist Underbelly sex and sin narrative, revealing stories and a cast of characters some household names others little-known - that not even a writer could conjure up. Kings Cross is a no-holds barred place, where backpackers, prostitutes, strippers, chefs, mad me n, poets, beggars, booksellers, doctors, ga... ...Show more
$25.00
AUD
Category: Australian
In this ground-breaking and timeless book, Distinguished Professor Aileen Moreton-Robinson undertakes a compelling analysis of the whiteness of Australian feminism and its effect on Indigenous women. As a Goenpul woman and an academic, she operationalises an Indigenous women's standpoint as she 'talks u p', engages with and interrogates western feminism in representation and practice. Through an examination of an extensive range of feminist literature written predominantly by white scholars and activists, Moreton-Robinson demonstrates how whiteness dominates from a position of power and privilege as an invisible norm and unchallenged practice. She illustrates the ways in which Indigenous women have been represented in the publications and teachings of white Australian women. Such renderings of Indigenous lives contrast with the way in which Indigenous women re/present and understand themselves. Persuasive and engaging, Talkin' Up to the White Woman is a timely and necessary argument for the inclusion of Indigenous perspectives in the teachings and practices that impact on Australia's pluralistic society. First published twenty years ago, this new edition proves the continued relevance of this classic work as a critique of the whiteness of western feminism. ...Show more
$35.00
AUD
Category: Australian
On this ancient continent, waves of people have made their mark on the landscape; in turn, it too has shaped them. If we look afresh at our history through the land we live on, might Indigenous and non-Indigenous Australians find a path to a shared future? An epic exploration of our relationship with th is country, Landscapes of Our Hearts takes us from the Great Barrier Reef to the Central Desert, the High Country to Canberra's Limestone Plains. It is a book of hope and offers the possibility that a renewed connection to the landscape and to each other could pave the way towards reconciliation. It will change the way you see this land.     ...Show more
$30.00
AUD
Category: Australian
The legendary Australian ship's cat who survived the sinking of HMAS Perth and the Thai-Burma Railway. Just after midnight on the 1st March 1942, Australia's most celebrated cruiser, HMAS Perth, was sunk by Japanese naval forces in the Sunda Strait off the coast of Java. Of the 681 men aboard, 328 survi ved the sinking and made it to shore - and one cat. Her name was Red Lead, and she was the ship's cat, beloved by the crew and by HMAS Perth's legendary captain Hec Waller. But surviving shell fire, torpedoes and the fierce currents of the Sunda Strait was only the start of the terrible trials Red Lead and the surviving crew were to face over the next three and a half years. From Java to Changi and then on the Thai-Burma Railway, Red Lead was to act as a companion, mascot and occasional hunter of food for a small group of sailors who made it their mission to keep her alive in some of the most hellish prison camps on earth.Red Lead's extraordinary story is one of courage, loyalty and love amidst battle, imprisonment and death, brought vividly to life by bestselling author Roland Perry.   ...Show more
$40.00
AUD
Category: Australian
Call of the Reed Warbler will change the way we farm, eat and think about food. In this groundbreaking book Charles Massy explores regenerative agriculture and the vital connection between our soil and our health. Using his personal farming experience as a touchstone, he tells the real story behind ind ustrial agriculture and the global profit-obsessed corporations driving it. He shows how innovative farmers are finding a new way, regenerating their land and witnessing astounding transformations. Evocatively, he captures what it truly means to live in connection with the land. For farmer, backyard gardener, food buyer, health worker, policy maker and public leader alike, Call of the Reed Warbler offers a clear vision of a sustainable future for our food supply, our landscape, our health and our Earth. It offers hope and a powerful affirmation of our potential for change. Now is the time for a grassroots revolution. ...Show more
$35.00
AUD
Category: Australian
What the Colonists Never Knew paints a vivid picture of what it was like to grow up Aboriginal in Sydney, alongside the colonists, from 1788 to the present.Dennis, the grandson ofClarice Malinda Lougher, the last practising matriarch of the Gai-mariagal clan, was immersed in cultural knowledge and lore from an early age.Through his eyes we see a Sydney of totemic landscapes resonating with ceremonial sites and ancestral activity, song-lines and walking tracks, habitat caves and middens, and share memories of what has been lost.At Narrabeen camp in the 1950s we meet Uncle Willie de Serve, a man who wore the scarifications of his ritual life and mentored the young Dennis. 'His face was alive with a thousand stories.'Dennis also introduces us to Nanna Watson, who lived in a little humpy at Car-rang gel (North Head). 'On a hot summer's afternoon, she would hitch her dress up round her knees and wriggle around in the sand to get a couple of ugaries (pipis), chew one up and spit it into the water and put the other one on the line, and before you knew it she'd have a big whiting or a bream.'Through the stories so generously told we may reflect on what it means to be a stolen child and one of the 'silent generations', and to fight to safeguard culture and identity. We can sense the responsibility of being the senior Gai-mariagal and the last of the storytellers, and the urgency to document and share the knowledge bestowed on him by generations of his family. 'This is a mesmerising read. It flows from rich anecdotal remembrance loaded with song and lore to incisive commentary about legislation and then slips seamlessly into detailed evocation of pre-colonial life. I have always loved Foley's ability to bring a story to life and Read's measured but uncompromising analysis … I love this bloody book.' — Bruce Pascoe, author of Dark Emu'There has never been a book like this before. Dazzling, revelatory, unheralded.' — Melissa Lucashenko, author of Mullumbimby and Too Much Lip'Come into this book to find a Sydney that many of us have never seen. This is a Sydney which to this day belongs to a network of vivid, tenacious, funny and courageous Aboriginal people. Dennis and Peter are both master storytellers and they bring to us the rich and moving stories of people who lived on and travelled around the paths and waterways of the city, to keep close to the people and country they cared about.' — Heather Goodall, author of Invasion to Embassy and Rivers and Resilience ...Show more
$33.00
AUD
Category: Australian
The haunting story of the extraordinary Aboriginal woman behind the myth of 'the last Tasmanian Aborigine'. 'A compelling story, beautifully told' - JULIA BAIRD, author and broadcaster 'At last, a book to give Truganini the proper attention she deserves.' - GAYE SCULTHORPE, Curator of Oceania, The Bri tish Museum Cassandra Pybus's ancestors told a story of an old Aboriginal woman who would wander across their farm on Bruny Island, in south-east Tasmania, in the 1850s and 1860s. As a child, Cassandra didn't know this woman was Truganini, and that Truganini was walking over the country of her clan, the Nuenonne. For nearly seven decades, Truganini lived through a psychological and cultural shift more extreme than we can imagine. But her life was much more than a regrettable tragedy. Now Cassandra has examined the original eyewitness accounts to write Truganini's extraordinary story in full. Hardly more than a child, Truganini managed to survive the devastation of the 1820s, when the clans of south-eastern Tasmania were all but extinguished. She spent five years on a journey around Tasmania, across rugged highlands and through barely penetrable forests, with George Augustus Robinson, the self-styled missionary who was collecting the survivors to send them into exile on Flinders Island. She has become an international icon for a monumental tragedy - the so-called extinction of the original people of Tasmania. Truganini's story is inspiring and haunting - a journey through the apocalypse. 'For the first time a biographer who treats her with the insight and empathy she deserves. The result is a book of unquestionable national importance.' - PROFESSOR HENRY REYNOLDS, University of Tasmania ...Show more