$45.00
AUD
Category: Travel Guides
Loving Country is a book that inspires ultimate respect for Mother Earth and the role of her custodians. While readers are encouraged to discover the sacred country of Australia in an open-minded and sensitive manner, the intention of this book is to foster communication and understanding between all pe oples and country, to bring about a range of environmental and social changes. Co-authors Bruce Pascoe and Vicky Shukuroglou hope to empower communities to tell their own stories, and for people to honour them and the country from which they have grown. Beautifully designed, all of the writing and photography in Loving Country has been created in consultation with communities. From the ingenious fish traps at Brewarrina and the rivers that feed the Great Barrier Reef, to the love stories of Wiluna and the whale story of Margaret River, there is so much to celebrate and admire about the oldest continuing culture in the world. For those who want to do more than a whistle-stop tour of Australia, this book offers some keys to unlock and reveal the heart of this loving country. ...Show more
$35.00
AUD
Category: European
In the quiet Cotswolds village of Great Rollright in 1945, an elegant housewife emerged from her cottage to go on her usual bike ride. A devoted wife and mother-of-three, Mrs Burton seemed to epitomise rural British domesticity.However, rather than pedalling towards the shops with her ration book, she w as racing through the Oxfordshire countryside to gather scientific intelligence from one of the country's most brilliant nuclear physicists. Secrets that she would transmit to Soviet intelligence headquarters via the radio transmitter she was hiding in her outdoor privy. Far from a British housewife, Mrs Burton - born Ursula Kuczynski, and codenamed 'Sonya' - was a German Jew, a dedicated communist, a colonel in Russia's Red Army, and a highly-trained spy. From planning an assassination attempt on Hitler in Switzerland, to spying on the Japanese in Manchuria, and helping the Soviet Union build the atom bomb, Sonya conducted some of the most dangerous espionage operations of the twentieth century. Her story has never been told - until now. Agent Sonya is the exhilarating account of one woman's life; a life that encompasses the rise and fall of communism itself, and altered the course of history. ...Show more
$35.00
AUD
Category: British
The #1 New York Times bestselling author of The Devil in the White City and Dead Wake delivers a fresh and compelling portrait of Winston Churchill and London during the Blitz "A bravura performance by one of America's greatest storytellers."--NPR NAMED ONE OF THE MOST ANTICIPATED BOOKS OF 2020 BY The Washington Post * HuffPost * The Seattle Times * Lit Hub * The Week * PopSugar On Winston Churchill's first day as prime minister, Adolf Hitler invaded Holland and Belgium. Poland and Czechoslovakia had already fallen, and the Dunkirk evacuation was just two weeks away. For the next twelve months, Hitler would wage a relentless bombing campaign, killing 45,000 Britons. It was up to Churchill to hold his country together and persuade President Franklin Roosevelt that Britain was a worthy ally--and willing to fight to the end. In The Splendid and the Vile, Erik Larson shows, in cinematic detail, how Churchill taught the British people "the art of being fearless." It is a story of political brinkmanship, but it's also an intimate domestic drama, set against the backdrop of Churchill's prime-ministerial country home, Chequers; his wartime retreat, Ditchley, where he and his entourage go when the moon is brightest and the bombing threat is highest; and of course 10 Downing Street in London. Drawing on diaries, original archival documents, and once-secret intelligence reports--some released only recently--Larson provides a new lens on London's darkest year through the day-to-day experience of Churchill and his family: his wife, Clementine; their youngest daughter, Mary, who chafes against her parents' wartime protectiveness; their son, Randolph, and his beautiful, unhappy wife, Pamela; Pamela's illicit lover, a dashing American emissary; and the advisers in Churchill's "Secret Circle," to whom he turns in the hardest moments.   The Splendid and the Vile takes readers out of today's political dysfunction and back to a time of true leadership, when, in the face of unrelenting horror, Churchill's eloquence, courage, and perseverance bound a country, and a family, together. ...Show more
$33.00
AUD
Category: Political
Synopsis coming soon.......
$40.00
AUD
Category: European
ABC broadcaster and bestselling author of Ghost Empire and Saga Land, Richard Fidler is back with a personally curated history of the magical city that is Prague. In 1989, Richard Fidler was living in London as part of the provocative Australian comedy trio The Doug Anthony All Stars when revolution bro ke out across Europe. Excited by this galvanising historic, human, moment, he travelled to Prague, where a decrepit police state was being overthrown by crowds of ecstatic citizens. His experience of the Velvet Revolution never let go of him. Thirty years later Fidler returns to Prague to uncover the glorious and grotesque history of Europe's most instagrammed and uncanny city: a jumble of gothic towers, baroque palaces and zig-zag lanes that has survived plagues, pogroms, Nazi terror and Soviet tanks. Founded in the ninth Century, Prague gave the world the golem, the robot, and the world's biggest statue of Stalin, a behemoth that killed almost everyone who touched it. Fidler tells the story of the reclusive emperor who brought the world's most brilliant minds to Prague Castle to uncover the occult secrets of the universe. He explores the Black Palace, the wartime headquarters of the Nazi SS, and he meets victims of the communist secret police. Reaching back into Prague's mythic past, he finds the city's founder, the pagan priestess Libussa who prophesised: I see a city whose glory will touch the stars. Following the story of Prague from its origins in medieval darkness to its uncertain present, Fidler does what he does so well - curates an absolutely engaging and compelling history of a place. You will learn things you never knew, with a tour guide who is erudite, inquisitive, and the best storyteller you could have as your companion.  ...Show more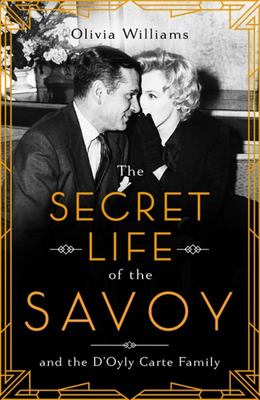 $33.00
AUD
Category: British
The story of the Savoy's founders, through three generations and a hundred years of luxury In 1889, Victorian impresario Richard D'Oyly Carte opened The Savoy, Britain's first luxury hotel. Allowing the rich to live like royalty, it attracted glamour, scandal and a cast of eccentric characters, with the D'Oyly Carte family elevated to a unique vantage point on high society. THE SECRET LIFE OF THE SAVOY tells their story through three generations: Richard (a showman who made his fortune from the Gilbert and Sullivan operas), Rupert (who expanded the D'Oyly Carte empire through two world wars and the roaring twenties), and Bridget (the reluctant heiress and last of the family line). In this, the first biography of the family, Olivia Williams revives their extroardinary cultural legacy, told through the prism of their iconic hotel and its many distinguished guests. ...Show more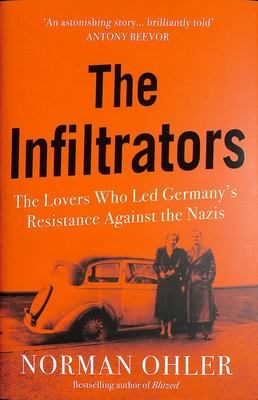 $40.00
AUD
Category: War
'An astonishing story... brilliantly told' - Antony BeevorSummertime, 1935. On a lake near Berlin, a young man is out sailing when he glimpses a woman reclining in the prow of a passing boat. Their eyes meet - and one of history's greatest conspiracies is born.Harro Schulze-Boysen had already shed blood in the fight against Nazism by the time he and Libertas Haas-Heye began their whirlwind romance. She joined the cause, and soon the two lovers were leading a network of antifascists that stretched across Berlin's bohemian underworld. Harro himself infiltrated German intelligence and began funnelling Nazi battle plans to the Allies, including the details of Hitler's surprise attack on the Soviet Union. But nothing could prepare Harro and Libertas for the betrayals they would suffer in this war of secrets - a struggle in which friend could be indistinguishable from foe.Drawing on unpublished diaries, letters and Gestapo files, Norman Ohler spins an unforgettable tale of love, heroism and sacrifice. ...Show more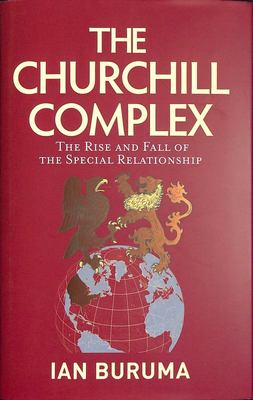 $40.00
AUD
Category: British
A brilliant and insightful history of the special relationship between the UK and the USA, which Ian Buruma argues is now under threat with the election of Donald Trump and Brexit.
$35.00
AUD
Category: History
A voyage of discovery, nature and untold histories - in the vein of Clare Wright, Edmund de Waal and Helen Macdonald. When the first woman to circumnavigate the world completed her journey in 1775, she returned home without any fanfare at all. Jeanne Barret, an impoverished peasant from Burgundy, disgui sed herself as a man and sailed on the 1766 Bougainville voyage as the naturalist's assistant. For over two centuries, the story of who this young woman was, why she left her home to undertake such a perilous journey and what happened when she returned has been shrouded in uncertainty. Biologist and award-winning author Danielle Clode embarks on a journey to solve the mysteries surrounding Jeanne Barret. From archives, herbariums and museums to untouched forests and open oceans, Clode's mission takes her from France and Mauritius to the Pacific Islands and New Guinea to reveal the previously untold full story of Jeanne's life as well as the achievements and challenges of her famous voyage. This book is an ode to the sea, to science and to one remarkable woman who, like all explorers, charted her own course for others to follow. PRAISE FOR IN SEARCH OF THE WOMAN SAILED THE WORLD 'Clode conjures a spellbinding tale of gender, empire, natural history - and the lure of the ocean.' Yves Rees 'Seamlessly weaving together memoir, history and science ... a fascinating and deeply affecting exploration of voyaging, women's lives, and the stories we tell and the stories we don't.' James Bradley 'Biologist, historian, writer, Clode once again demonstrates the connectedness of everything - animals, land, people, plants, sea, sky - at a time when, more than ever, we should be acutely aware of it.' Gay Lynch 'A joy to read, simple yet elegant, it whispers in your ear like the sea murmuring from within a shell.' Kristen Weidenbach 'Danielle Clode unties the knots of myth and weaves a fascinating story of discovery; Jeanne Barret is one of history's most enigmatic explorers.' Nick Brodie 'Clode brings a scientific rigour and a celebration of natural history to the biography of this important woman.' Stephanie Parkyn ...Show more
$40.00
AUD
Category: Australian
A landmark history of Australia's first successful settler farming area, which was on the Hawkesbury-Nepean River. Award-winning historian Grace Karskens uncovers the everyday lives of ordinary people in the early colony, both Aboriginal and British.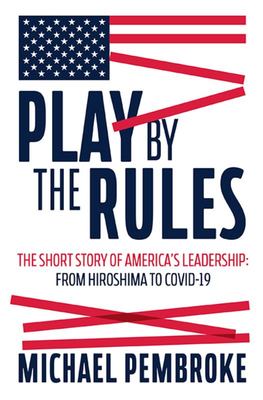 $30.00
AUD
Category: Political
In Play by the Rules, acclaimed writer and historian Michael Pembroke offers a fresh take on the USA's vast influence and asks whether it is still a force for good. The United States of America has long claimed to be the leader of the 'free world', however for the last seventy-five years, as it has rout inely endeavoured to transform other countries to its liberal democratic, capitalist image, the consequences have been frequently disastrous. Whether this global powerhouse has acted within the rules is up for debate. Variously described as 'self-interested and mutually destructive', many believe 'we are in danger of losing America as a moral authority and inspiration in the world'.   Focusing on the role and actions of the USA, and on the qualities of leadership that sustain its power, Play by the Rules is an exploration of these seventy-five years and ultimately questions where the USA has led its allies, including Australia, and what the future might hold as the nations in Asia begin to flex their power.   Praise for Michael Pembroke and Korea: Where the American Century Began:   'Started to read and just could not stop - Maddening, painful...Perceptive and compelling - often heart-rending, sometimes downright terrifying - this richly informed study amply establishes its thesis that the 'permanent phenomenon' of American global militarism has its origin in the Korean conflict.' - Noam Chomsky   ''I read it in one go on a plane journey - fascinated, educated, appalled, amazed, and gripped. I take my hat off to the richness of the research ... I came away from reading the book in equal parts full of admiration for the book itself, and appalled by the story it tells.' - A.C. Grayling     ...Show more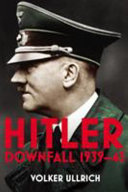 $50.00
AUD
Category: History | Series: Hitler Biographies
In the summer of 1939 Hitler was at the zenith of his power. The Nazis had consolidated their authority over the German people, and in a series of foreign-policy coups, the F hrer had restored Germany to the status of a major Continental power. He now embarked on realising his lifelong ambition- to prov ide the German people with the living space and the resources they needed to flourish and exterminate those who were standing in the way - the Bolsheviks and the Jews. Yet despite the initial German triumphs - the quick defeat of Poland, the successful Blitzkrieg in the west - the war set in motion Hitler's downfall. With the attack on the Soviet Union in June 1941 and the entry of the United States into the war later that year, Nazi Germany's fortunes began to turn- it soon became clear that the war could not be won. As in the earlier volume, Volker Ullrich offers fascinating insight into the personality of the F hrer, without which we fail to understand the course of the war and the development of the Holocaust. As Germany's supreme military commander, he decided on strategy and planned operations with his generals, involving himself in even the smallest minutiae. And here the key traits - and flaws - of his personality quickly came to the fore. Hitler was a gambler who put everything on one card; deeply insecure, he was easily shaken by the slightest setback and quick to blame his subordinates for his own catastrophic mistakes; and when he realised that the war was lost, he embarked on the annihilation of Germany itself in punishment of the German people who had failed to hand him victory. In September 1939, Hitler declared that he would wear a simple military tunic until the war was won - or otherwise, he would not be there to witness the end. On 30 April 1945, as Soviet troops closed in on his bunker in Berlin, Hitler committed suicide; seven days later, Germany surrendered. Hitler's murderous ambitions had not just destroyed Germany- they had cost the lives of tens of millions of people throughout Europe. ...Show more