$33.00
AUD
Category: Crime
Chapel Croft seemed like the perfect village for Reverend Jack Brooks and his daughter to find make a fresh start and find some peace. But peace is the last thing they find. Because someone appears determined to keep Chapel Croft's bleak history alive; leaving Jack sinister messages. Meanwhile, Jack's daughter is troubled by visions of burning girls that seem all too real. When Jack learns that these things might be connected, he is drawn to uncover the truth. But that can be hard in a village where everyone has secrets to protect . . .   ...Show more
$30.00
AUD
Category: Fiction
The Arrest isn't post-apocalypse. It isn't a dystopia. It isn't a utopia. It's just what happens when much of what we take for granted - cars, guns, computers, and airplanes, for starters - stops working... Before the Arrest, Sandy Duplessis had a reasonably good life as a screenwriter in L.A. An old co llege friend and writing partner, the charismatic and malicious Peter Todbaum, had become one of the most powerful men in Hollywood. That didn't hurt. Now, post-Arrest, nothing is what it was. Sandy, who calls himself Journeyman, has landed in rural Maine. There he assists the butcher and delivers the food grown by his sister, Maddy, at her organic farm. But then Todbaum shows up in an extraordinary vehicle: a retrofitted tunnel-digger powered by a nuclear reactor. Todbaum has spent the Arrest smashing his way across a fragmented and phantasmagorical United States, trailing enmities all the way. Plopping back into the siblings' life with his usual odious panache, his motives are entirely unclear. Can it be that Todbaum wants to produce one more extravaganza? Whatever he's up to, it may fall to Journeyman to stop him. Written with unrepentant joy and shot through with just the right amount of contemporary dread, The Arrest is speculative fiction at its absolute finest.   ...Show more
$30.00
AUD
Category: Self-Help
Offering powerful insights, simple tips and helpful advice, A Quiet Mind is the key to achieving ease, finding balance and calm in a chaotic world.
$33.00
AUD
Category: Fiction
In this blinding debut, Robert Jones Jr. blends the lyricism of Toni Morrison with the vivid prose of Zora Neale Hurston to characterise the forceful, enduring bond of love, and what happens when brutality threatens the purest form of serenity. The Halifax plantation is known as Empty by the slaves who work it under the pitiless gaze of its overseers and its owner, Massa Paul. Two young enslaved men, Samuel and Isaiah dwell among the animals they keep in the barn, helping out in the fields when their day is done. But the barn is their haven, a space of radiance and love - away from the blistering sun and the cruelty of the toubabs - where they can be alone together. But, Amos - a fellow slave - has begun to direct suspicion towards the two men and their refusal to bend. Their flickering glances, unspoken words and wilful intention, revealing a truth that threatens to rock the stability of the plantation. And preaching the words of Massa Paul's gospel, he betrays them. The culminating pages of The Prophets summon a choral voice of those who have suffered in silence, with blistering humanity, as the day of reckoning arrives at the Halifax plantation. Love, in all its permutations, is the discovery at the heart of Robert Jones Jr's breathtaking debut, The Prophets.   ...Show more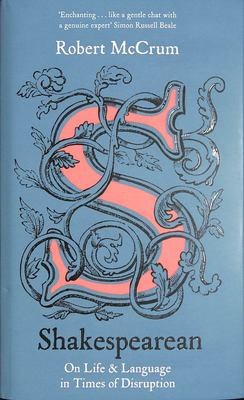 $35.00
AUD
Category: Literary
Why do we return to Shakespeare time and again?When Robert McCrum began his recovery from a life-changing stroke, described in My Year Off, he discovered that the only words that made sense to him were snatches of Shakespeare. Unable to travel or move as he used to, McCrum found the First Folio became h is 'book of life', an endless source of inspiration through which he could embark on 'journeys of the mind', and see a reflection of our own disrupted times.An acclaimed writer and journalist, McCrum has spent the last twenty-five years immersed in Shakespeare's work, on stage and on the page. During this prolonged exploration, Shakespeare's poetry and plays, so vivid and contemporary, have become his guide and consolation. In Shakespearean he asks: why is it that we always return to Shakespeare, particularly in times of acute crisis and dislocation? What is the key to his hold on our imagination? And why do the collected works of an Elizabethan writer continue to speak to us as if they were written yesterday?Shakespearean is a rich, brilliant and superbly drawn portrait of an extraordinary artist, one of the greatest writers who ever lived. Through an enthralling narrative, ranging widely in time and space, McCrum seeks to understand Shakespeare within his historical context while also exploring the secrets of literary inspiration, and examining the nature of creativity itself. Witty and insightful, he makes a passionate and deeply personal case that Shakespeare's words and ideas are not just enduring in their relevance - they are nothing less than the eternal key to our shared humanity. ...Show more
The Push
by Ashley Audrain
$33.00
AUD
Category: Crime
What happens when your experience of motherhood is nothing at all what you hoped for, but everything you always feared? Blythe Connor doesn't want history to repeat itself. Violet is her first child and she will give her daughter all the love she deserves. All the love that her own mother withheld. But firstborns are never easy. And Violet is demanding and fretful. She never smiles. Soon Blythe believes she can do no right - that something's very wrong. Either with her daughter, or herself. Her husband, Fox, says she's imagining it. But Violet's different with him. And he can't understand what Blythe suffered as a child. No one can. Blythe wants to be a good mother. But what if that's not enough for Violet? Or her marriage? What if she can't see the darkness coming? Mother and daughter. Angel or monster? We don't get to choose our inheritance - or who we are... 'The women in this family, we're different. The arrival of baby Violet was meant to be the happiest day of my life. A fresh start. But as soon as I held her in my arms, I knew something wasn't right. I have always known that the women in my family weren't meant to be mothers. My husband Fox says I'm imagining it, but she's different with me. Something feels very wrong. Is it her? Or is it me? Is she the monster? Or am I?' The Push is a heart-pounding exploration of motherhood, obsession and the terrible price of unconditional love. _____ 'A poetic, propulsive read that set my nerves jangling in both horror and recognition' LISA JEWELL, bestselling author of The Family Upstairs 'With its riveting prose and deep convictions, Ashley Audrain's The Push had me in its clutches from the first page. Audrain's astute portrayal of motherhood was unsettling in its insights, yet highly entertaining on the page. Complex, nuanced, and unflinching, I inhaled this debut in one sitting' Karma Brown, bestselling author of Recipe for a Perfect Wife 'Intensely absorbing, gripping until the final page, The Push excavates the myths of motherhood, deftly exploring . . . the deep unease of our inability to ever fully know even those we hold the closest' Kim Edwards, bestselling author of The Memory Keeper's Daughter 'Stayed up too late finishing [Audrain's] deeply unsettling The Push about the darkest reaches of motherhood . . . Visceral, provocative, compulsive, and with the most graphic and relatable description of childbirth I've read (or written)' Sarah Vaughan, bestselling author of Anatomy of a Scandal ...Show more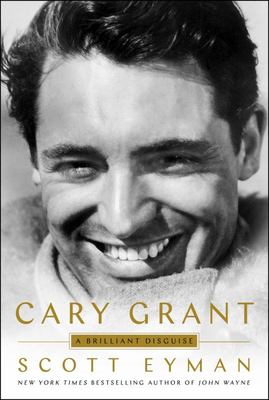 $55.00
AUD
Category: Entertainment
Film historian and acclaimed New York Times bestselling biographer Scott Eyman has written the definitive biography of Hollywood legend Cary Grant, one of the most accomplished--and beloved--actors of his generation, who remains as popular as ever today. Born Archibald Leach in 1904, he came to America as a teenaged acrobat to find fame and fortune, but he was always haunted by his past. His father was a feckless alcoholic, and his mother was committed to an asylum when Archie was eleven years old. He believed her to be dead until he was informed she was alive when he was thirty-one years old. Because of this experience Grant would have difficulty forming close attachments throughout his life. He married five times and had numerous affairs. Despite a remarkable degree of success, Grant remained deeply conflicted about his past, his present, his basic identity, and even the public that worshipped him in movies such as Gunga Din, Notorious, and North by Northwest. Drawing on Grant's own papers, extensive archival research, and interviews with family and friends, this is the definitive portrait of a movie immortal. ...Show more
$33.00
AUD
Category: Fiction
In the year of our Lord 1894, I became an outlaw. The day of her wedding, 17 year old Ada's life looks good; she loves her husband, and she loves working as an apprentice to her mother, a respected midwife. But after a year of marriage and no pregnancy, in a town where barren women are routinely hanged as witches, her survival depends on leaving behind everything she knows. She joins up with the notorious Hole in the Wall Gang, a band of outlaws led by a preacher-turned-robber known to all as the Kid. Charismatic, grandiose, and mercurial, the Kid is determined to create a safe haven for outcast women. But to make this dream a reality, the Gang hatches a treacherous plan that may get them all killed. And Ada must decide whether she's willing to risk her life for the possibility of a new kind of future for them all. ...Show more
$50.00
AUD
Category: Literary | Series: Leonard Cohen, Untold Stories Ser.
The extraordinary life of one of the world's greatest music and literary icons, in the words of those who knew him best. Poet, novelist, singer-songwriter, artist, prophet, icon--there has never been a figure like Leonard Cohen. He was a true giant in contemporary western culture, entertaining and inspi ring people everywhere with his work. From his groundbreaking and bestselling novels, The Favourite Game and Beautiful Losers, to timeless songs such as "Suzanne," "Dance Me to the End of Love," and "Hallelujah," Cohen is a cherished artist. His death in 2016 was felt around the world by the many fans and followers who would miss his warmth, humour, intellect, and piercing insights. Leonard Cohen, Untold Stories chronicles the full breadth of his extraordinary life. The first of three volumes--The Early Years--follows him from his boyhood in Montreal to university, and his burgeoning literary career to the world of music, culminating with his first international tour in 1970. Through the voices of those who knew him best--family and friends, colleagues and contemporaries, rivals, business partners, and his many lovers--the book probes deeply into both Cohen's public and private life. It also paints a portrait of an era, the social, cultural, and political revolutions that shook the 1960s. In this revealing and entertaining first volume, bestselling author and biographer Michael Posner draws on hundreds of interviews to reach beyond the Cohen of myth and reveal the unique, complex, and compelling figure of the real man. ...Show more
$40.00
AUD
Category: Information Books
What did the Earth look like 300 million years ago? Here's a chance to travel back through time and discover the days when the Earth was a very different place. Packed with fascinating illustrations, this is a wonderful way to understand the story of evolution, from the earliest single-cell lifeforms to the mighty dinosaurs and onwards to the first human beings. ...Show more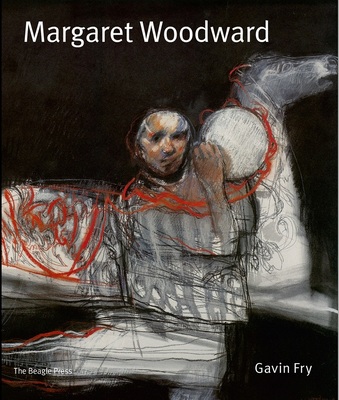 $60.00
AUD
Category: Art
At the age of twelve, Margaret Woodward was given a glimpse of creative chaos in an artist's studio. A little later, an unusual friendship acquainted her with the reality of landscape, and a testing childhood passed into a conscious endeavour to become an artist. Recognised and established as a distinct ly original artist, Margaret Woodward has behind her a lifelong struggle to reconcile conflicting demands: poverty and self-sufficiency; relationship and isolation; art and life. And, in her fascinating personal insights at the end of this book, the intuitive and the conscious. Winner of the Wynne Prize, the major prize for landscape and numerous other prizes, Margaret Woodward spent the early part of her life as a dedicated art teacher, first in secondary schools and later in art colleges both in Perth and Sydney. The book has an informative and sympathetic text by Gavin Fry, with over 150 colour plates and black and white illustrations and photographs covering all periods of the artist's work, from the earliest student essays in landscape, to the later imaginative compositions of figures and the haunting waterlilies series. AUTHOR: Gavin Fry is a writer, artist and art historian, the author of more than twenty books on Australian art and history. Recently retired after a lifetime working in Australian museums and educational institutions, he has specialised in the art of the twentieth century, maritime painting and the depiction of Australians at war. ...Show more
$30.00
AUD
Category: Australian
Family is forever, and there's nothing you can do about it.The charming, hilarious and all-too-relatable new novel from the author of How to be Second Best Molly's a millennial home organiser about to have her first baby. Obviously her mum, Annie, will help with the childcare. Everyone else's parents ar e doing it. But Annie's dreams of music stardom have been on hold for thirty-five years, paused by childbirth then buried under her responsibilities as a mother, wage earner, wife, and only child of ailing parents. Finally, she can taste freedom. As Molly and her siblings gather in the close quarters of the family home over one fraught summer, shocking revelations come to light. Everyone is forced to confront the question of what it means to be a family. This Has Been Absolutely Lovely is a story about growing up and giving in, of parents and children, of hope and failure, of bravery and defied expectation, and the question of whether it is ever too late to try again. Praise for Jessica Dettmann:'A totally engaging and disarmingly charming writer' Kathy Lette 'A natural knack for humour' Better Reading 'Blends the family drama of Liane Moriarty with the humour of Sophie Kinsella' Newtown Review of Books 'Ultimate summer read' Herald Sun 'Heartwarming yet biting' Sunday Telegraph 'Sharp and crisp and funny. I was dazzled.' Mia Freedman ...Show more