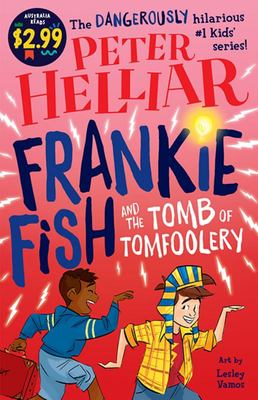 $3.00
AUD
Category: Australia Reads | Series: Frankie Fish Ser.
Frankie Fish is back in a very special mini adventure for Australia Reads! When Frankie and Drew get in an argument about how ancient Egyptians really walked, there's only one way to set the record straight: a quick time-travel adventure! But what happens when Frankie and Drew's precious Sonic Suitcase ends up buried inside a booby-trap-ridden pyramid? There's only one way to get it back - by going inside and hoping they can make it out again ... It's a DANGEROUSLY EXCITING special adventure to celebrate Australia Reads, from favourite comedian and beloved children's author Peter Helliar!   ...Show more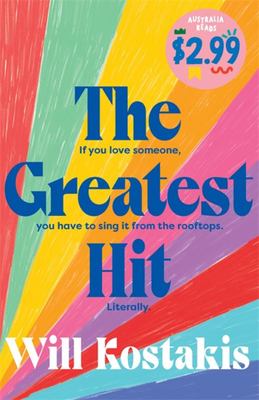 $3.00
AUD
Category: Australia Reads
When you love somebody, you have to sing it from the rooftops, literally. But can Tessa reveal the truth behind the viral music video that made her internet-famous? An exclusive story for AUSTRALIA READS. People look at Tessa and see her biggest mistake. While everyone else her age is taking their bold first steps into adulthood, she's just trying to outrun a song that went viral when she was fourteen. But now - an opportunity. A profile as one of The Five Most Forgettable Internet Celebrities of the Decade So Far gives her the chance to right a wrong, and the courage to sing her greatest hit as it was originally written. But will it be enough to win back the person she hurt? An exclusive story for AUSTRALIA READS from one of Australia's leading YA writers. ...Show more
$3.00
AUD
Category: Australia Reads
The annual Pharos Trainee Spy Games competition is being held at Alexandria and Kensy and Max can't wait to participate - and win! The challenges include an obstacle course, driving races, extreme parkour, coding and the big one - a treasure hunt, full of danger and intrigue. The prizes for the games ar e legendary, and with only one champion, the twins are forced to go head to head. When the stakes are raised with news of a saboteur in their midst, Kensy and Max must put all their spy skills to the test. Who is the double agent? And which of the trainee spies has what it takes to emerge victorious? A special Kensy and Max story for Australia Reads. ...Show more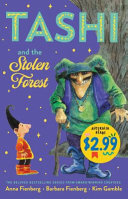 $3.00
AUD
Category: Australia Reads
In this Australia Reads exclusive story, can Tashi use Much-to-Learn's spell to outsmart the Wicked Baron and stop the old forest from disappearing?  
Items per page:
1 - 4 of 4