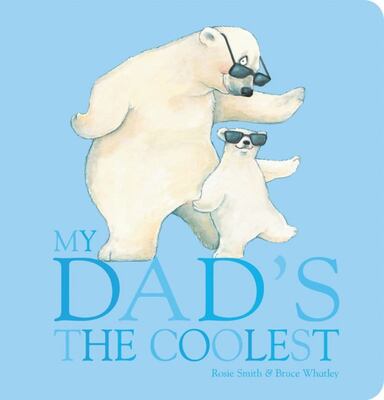 $10.00
AUD
Category: Board
To anyone looking for the perfect gift for Father's Day, a baby shower, a birthday, or any time at all, this sweet book is a great way to tell Dad "I love you." Every baby, beast or human, knows: Dad is the COOLEST This irresistible board book shows animal fathers and their offspring in situations that kids will instantly recognize--like "Dad tickles me" (a rooster tickling his chick with his tail feathers) and "makes me laugh" (a puffer fish wearing a clown nose). Whether you're fuzzy or scaly, Dad always makes you feel special ...Show more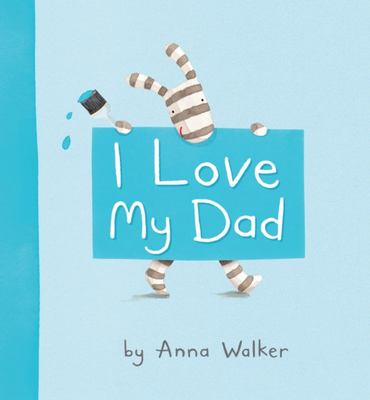 $10.00
AUD
Category: Board
Ollie loves Dad and Dad loves Ollie! A delightful new story from the loveable character Ollie the zebra and his pet dog, Fred Ollie celebrates all the things that he loves about his dad like making banana bread together, playing with him in the park and painting. But it is Dad's piggyback to bed at th e end of a fun day that Ollie likes best of all. ...Show more
$20.00
AUD
Category: Picture Books
There's only one dad like you, Dad. My hero, friend and guide. You teach me about this great big world  and how to enjoy the ride. Wise dads, caring dads, daring dads, creative dads - each dad brings their own sense of fun. Joyful, tender and heartfelt, THERE'S ONLY ONE DAD LIKE YOU is a celebration of the merry magic of dads. ...Show more
$17.00
AUD
Category: Picture Books
Did your dad used to be cool? Wondering what happened to his rock band playing, skateboarding days? This funny and relatable story shows children how their parents are still cool after all, even if it's not in quite the same way! Parents and children will both enjoy engaging with this book, presented in Negley's unique style where words are minimal and the emotive illustrations really carry the story along. ...Show more
$15.00
AUD
Category: Picture Books
"He's all right, my dad. He's as strong as a gorilla and as happy as a hippopotamus. He's a great dancer, a brilliant singer, he's fantastic at football and he makes me laugh. A lot. But that's not all that's great about my dad . . . A warm, hilarious, witty and very personal tribute to Dad (and to dads everywhere) by the ever-brilliant and inventive Anthony Browne." ...Show more
$10.00
AUD
Category: Board | Series: Peppa Pig Ser.
This adorable book is brought to you by the best-loved characters from the number one award-winning preschool children's TV show shown on ABC4Kids - Peppa Pig! The perfect present for Daddy Pig's and children everywhere, this cute book talks about how much Peppa and George love their daddy, with all his little quirks. ...Show more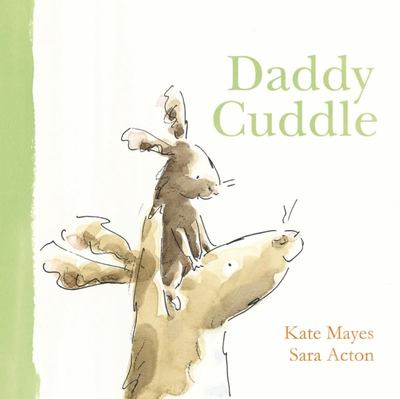 Daddy Cuddle
by Kate Mayes; Sara Acton (Illustrator)
$15.00
AUD
Category: Picture Books
Young Bunny rises early, eager to start the day, but will Daddy ever wake up? The brief text lets the watercolor illustrations carry the story in this picture book that beautifully captures the joys and trials of an energetic child and a tired father. Perfect to read for Father's Day with little ones on your lap. ...Show more
$20.00
AUD
Category: Information Books
Good dads come in many different shapes and species. Get ready to learn a fatherly trick (or ten) from a whole lot of dads, great and small.  
$20.00
AUD
Category: Gifts & Humour
The night Dad had a few cheeky ones after work, forgot the milk and tripped over the rubbish, Mum called him A Wild Thing and said "Don't mind me!" and spent the rest of the night on the phone . . . In this hilarious, touching homage to Maurice Sendak's Where the Wild Things Are, a tired and emotional dad finds himself drifting off to the place where the Wild Dads went. 'Now PARTYYYYYYYYYY!' he said. In a riot of headbanging, air guitar and table football he finds himself at the centre of a great escape, but pretty soon he begins to miss the place he left behind . . . Lovingly illustrated by the award-winning Sholto Walker, this little book is the perfect gift for new dads - or any parent who's ever wanted to run away from it all. ...Show more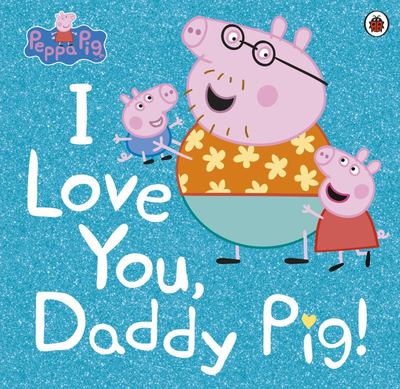 $15.00
AUD
Category: Picture Books | Series: Peppa Pig Ser.
It's just another normal day for Peppa and George. Daddy Pig takes them to the supermarket, then for lunch with Granny and Grandpa Pig, before popping in to work for a while. But super Daddy Pig makes their day anything but ordinary by adding lots of fun and excitment to everything they do. Daddy Pig m akes every day an adventure in this delightful picture book with a sparkly cover. Perfect for little piggies and their daddies on Father's Day and all year round. ...Show more
Items per page:
1 - 10 of 10