$25.00
AUD
Category: Fiction (8 to 12 years)
Millions of young readers have loved the World's Worst Children tales and revelled in the World's Worst Teachers with their delightfully dreadful deeds – now prepare for…THE WORLD'S WORST PARENTS! From the phenomenally bestselling David Walliams and illustrated in glorious colour by the artistic genius, Tony Ross. Are you ready to meet the worst parents ever? Sure, some parents are embarrassing – but they're NOTHING on this lot. These ten tales of the world's most spectacularly silly mums and deliriously daft dads will leave you rocking with laughter. Pinch your nose for Peter Pong, the dad with the stinkiest feet in the world… jump out of the way of Harriet Hurry, the fastest mum on two wheels… watch out for Monty Monopolize, the dad who takes all his kids' toys… and, oh no, it's Supermum! Brandishing a toilet brush and a mop, she's out to save the world! With a very special introduction said to be from David's own mum, these ten tales of the most madcap mums and deliciously daft dads will leave you rocking with laughter. ...Show more
$30.00
AUD
Category: Y.A Fiction | Series: Hunger Games
Ambition will fuel him. Competition will drive him. But power has its price. It is the morning of the reaping that will kick off the tenth annual Hunger Games. In the Capitol, 18-year-old Coriolanus Snow is preparing for his one shot at glory as a mentor in the Games. The once-mighty house of Snow has fallen on hard times, its fate hanging on the slender chance that Coriolanus will be able to outcharm, outwit and outmaneuver his fellow students to mentor the winning tribute. The odds are against him. He's been given the humiliating assignment of mentoring the female tribute from District 12, the lowest of the low. Their fates are now completely intertwined — every choice Coriolanus makes could lead to favour or failure, triumph or ruin. Inside the arena, it will be a fight to the death. Outside the arena, Coriolanus starts to feel for his doomed tribute... and must weigh his need to follow the rules against his desire to survive no matter what it takes. THE BALLAD OF SONGBIRDS AND SNAKES revisits the world of Panem sixty-four years before the events of The Hunger Games, starting on the morning of the reaping of the Tenth Hunger Games. On returning to the world of The Hunger Games, Suzanne Collins said, "With this book, I wanted to explore the state of nature, who we are, and what we perceive is required for our survival. The reconstruction period ten years after the war, commonly referred to as the Dark Days - as the country of Panem struggles back to its feet - provides fertile ground for characters to grapple with these questions and thereby define their views of humanity." ...Show more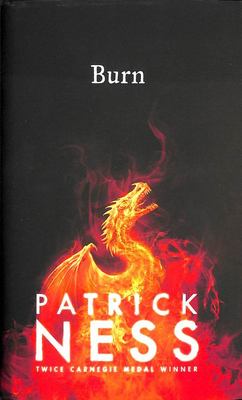 $25.00
AUD
Category: Y.A Fiction
An all-consuming story of revenge, redemption and dragons from the twice Carnegie Medal-winner Patrick Ness. "On a cold Sunday evening in early 1957, Sarah Dewhurst waited with her father in the parking lot of the Chevron Gas Station for the dragon he'd hired to help on the farm." This dragon, Kazimir , has more to him than meets the eye. Sarah can't help but be curious about him, an animal who supposedly doesn't have a soul but is seemingly intent on keeping her safe from the brutal attentions of Deputy Sheriff Emmett Kelby. Kazimir knows something she doesn't. He has arrived at the farm because of a prophecy. A prophecy that involves a deadly assassin, a cult of dragon worshippers, two FBI agents – and somehow, Sarah Dewhurst herself. From the bestselling author of the Chaos Walking trilogy comes a heart-stopping story of fanaticism, hope, bravery and impossible second chances, set in a world on the very brink of its own destruction. ...Show more
$20.00
AUD
Category: Fiction (5 to 8 years) | Series: The\Questioneers Ser.
Iggy Peck is totally blown away when Ada Twist's Aunt Bernice inherits an old house. Everyone says the house is haunted, and it seems that a number of priceless antiques which were supposed to help Aunt Bernice pay for the house's upkeep have gone mi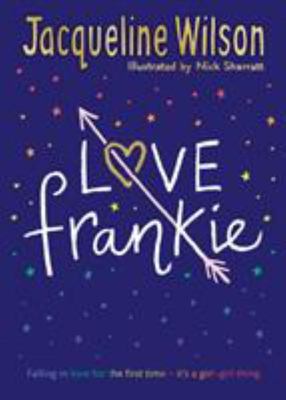 $25.00
AUD
Category: Fiction (8 to 12 years)
GROWING UP. FALLING IN LOVE. COMING OUT. Frankie is nearly fourteen and teenage life certainly comes with its ups and downs. Her mum is seriously ill with MS and Frankie can feel herself growing up quickly, no thanks to Sally and her gang of bullies at school. When Sally turns out to be not-so-mean af ter all, they strike up a friendship and are suddenly spending all of their time together. But Frankie starts to wonder whether these feelings she has for Sally are stronger than her other friendships. Might she really be in love? Frankie doesn't want Sally to just be her friend. She wants her to be her girlfriend. But does Sally feel the same? The must-have new novel about falling in love for the first time from bestselling, much-loved children's author, Jacqueline Wilson. ...Show more
$18.00
AUD
Category: Fiction (8 to 12 years)
Imogen hates her mum's new boyfriend, and wants only to escape into the plays she acts out with her annoying younger sister, Marie. But when a silver moth lands on her windowsill everything changes. Following the moth through a door in a tree, Imogen finds herself in a magical kingdom . . . with her ann oying younger sister right behind her. But here there are monsters that come out after dark, and Imogen and Marie must move quickly if they want to survive. Soon they are swept up in a thrilling race against time, helped by the spoiled prince of the kingdom, a dancing bear, a very grumpy hunter - and even the stars above them. A staggeringly brilliant middle-grade debut - with all the magic of Narnia and the humour of Mary Poppins - A Clock of Stars was the subject of a major pre-empt and will be a landmark launch for HarperCollins. ...Show more
$17.00
AUD
Category: Fiction (5 to 8 years) | Series: Dog Man
The next great Dog Man adventure from the worldwide bestselling author and artist Dav Pilkey. You'll howl with laughter The Supa Buddies bamboozled the baddies, but all's not right in the world. Dog Man has a new problem to pound, and he's going to need his entire pack to help him. Will he go barking up the wrong tree?   Dav Pilkey's wildly popular Dog Man series appeals to readers of all ages and explores universally positive themes, including empathy, kindness, persistence, and the importance of doing good.   ...Show more
$27.00
AUD
Category: Fiction (8 to 12 years) | Series: A Tale of Magic
The enchanting sequel to the No. 1 New York Times bestseller A Tale of Magic, from the author of The Land of Stories. Brystal Evergreen changed the world, but the journey is just beginning ... Brystal Evergreen and her friends have saved the world from the evil Snow Queen and secured worldwide accepta nce for the magical community. However, when a mysterious new witch named Mistress Mara arrives at the Academy, the celebrations are cut short. As Mistress Mara begins recruiting faeries into her rival school of Witchcraft, it becomes clear she has dark intentions. And soon Brystal's friend Lucy becomes embroiled in an ominous plot against mankind. Elsewhere, the fragile peace is on the brink of shattering. Outrage has spread throughout the kingdoms in opposition to the legalisation of magic. And a dangerous and centuries old clan known as the Righteous Brotherhood has resurfaced, with one goal in mind: to exterminate all magical life for ever ... starting with Brystal ... Filled with brand-new adventures and a cast of memorable characters, both familiar and new, Chris Colfer's writing will sweep you away into a world of magic and wonder. ...Show more
Pirate Stew (HB)
by Neil Gaiman; Chris Riddell (Illustrator)
$23.00
AUD
Category: Fiction (5 to 8 years)
Meet LONG JOHN McRON, SHIP'S COOK . . . and the most unusual babysitter you've ever seen. Long John has a whole crew of wild pirates in tow, and--for one boy and his sister--he's about to transform a perfectly ordinary evening into a riotous adventure beneath a pirate moon. It's time to make some PIRAT E STEW. Marvelously silly and gloriously entertaining, this tale of pirates, flying ships, doughnut feasts and some rather magical stew is perfect for all pirates, both young and old. With a deliciously rhyming text from master storyteller Neil Gaiman and spellbinding illustrations by the supremely talented Chris Riddell, this is the picture book of the year!  Pirate Stew! Pirate Stew! Pirate Stew for me and you! Pirate Stew, Pirate Stew Eat it and you won't be blue You can be a pirate too!   ...Show more
The Beast and the Bethany
by Jack Meggitt-Phillips; Isabelle Follath (Illustrator)
$17.00
AUD
Category: Fiction (8 to 12 years)
'Reads like a modern classic. Sharp, funny, original - I thought this was brilliant' - Sam Copeland, author of the bestselling Charlie Changes into a Chicken 'What a FEAST! A funny and (bone) cracking good read' - Michelle Harrison, bestselling author of A Pinch of Magic Major film deal announced with Warner Brothers and Harry Potter and Fantastic Beasts producer, David Heyman. The most exciting new children's book of 2020 and a modern classic in the making. The Beast and the Bethany has all the classic macabre humour of Roald Dahl with the warmth and charm of Despicable Me, finished off with a gleeful bite of Little Shop of Horrors! This book should be on every little monster's birthday and Christmas list.   Ebenezer Tweezer is a youthful 511-year-old. He keeps a beast in the attic of his mansion, who he feeds all manner of things (including performing monkeys, his pet cat and the occasional cactus) and in return the beast vomits out presents for Ebenezer, as well as potions which keep him young and beautiful. But the beast grows ever greedier, and soon only a nice, juicy child will do. So when Ebenezer encounters orphan Bethany, it seems like (everlasting) life will go on as normal. But Bethany is not your average orphan . . . Jack Meggitt Phillips is an incredibly exciting new talent. He is an author, scriptwriter and playwright whose work has been performed at The Roundhouse and featured on Radio 4. He is scriptwriter and presenter of The History of Advertising podcast. In his mind, Jack is an enormously talented ballroom dancer, however his enthusiasm far surpasses his actual talent. Jack lives in north London where he spends most of his time drinking peculiar teas and reading PG Wodehouse novels. Isabelle Follath is an illustrator who has worked in advertising, fashion magazines and book publishing, but her true passion lies in illustrating children's books. She also loves drinking an alarming amount of coffee, learning new crafts and looking for the perfect greenish-gold colour. Isabellelives in Zurich, Switzerland. ...Show more
$25.00
AUD
Category: Y.A Fiction
Future Girl explores what it means to come of age as a Deaf teenager, against the backdrop of a near-future Melbourne on the brink of environmental catastrophe.  
$18.00
AUD
Category: Fiction (8 to 12 years) | Series: Nevermoor
Morrigan Crow and her friends have survived their first year as proud scholars of the elite Wundrous Society, helped bring down the nefarious Ghastly Market, and proven themselves loyal to Unit 919. Now Morrigan faces a new, exciting challenge: to master the mysterious Wretched Arts of the Accomplished Wundersmith, and control the power that threatens to consume her. Meanwhile, a strange and frightening illness has taken hold of Nevermoor, turning infected Wunimals into mindless, vicious Unnimals on the hunt. As victims of the Hollowpox multiply, panic spreads. There are whispers - growing louder every day - that this catastrophe can only be the work of the Wundersmith, Ezra Squall. But inside the walls of Wunsoc, everyone knows there is a new Wundersmith - one who's much closer to home. With Nevermoor in a state of fear and the truth about Morrigan threatening to get out, the city she loves becomes the most perilous place in the world. Morrigan must try to find a cure for the Hollowpox, but it will put her - and everyone in Nevermoor - in more danger than she could have imagined. ...Show more