$15.00
AUD
Category: Christmas Books | Series: Ella Diaries
WARNING: You are about to read my UTTERLY BIGGEST SECRETS. Can I trust you? OK then. Im Ella, and this is my diary. Ella has SO MANY ideas for the class CHRISTMAS PROJECT that she calls a SPECIAL MEETING with her BFFs Zoe and Ammy. They want to do all the actoring, directoring and costume designering. A nd it would be even more aMAZing if there was a CHICKEN DANCE and a GIANT NUTCRACKER and SOME REINDEERS too! Ella cant wait to tell her whole class all about it! ...Show more
$30.00
AUD
Category: Christmas Books
Three festive family favourites exquisitely illustrated in Natee Puttapipat's intricate silhouette style. Nothing spreads the spirit of the season quite like the three Christmas classics brought together in this stunning gift book. The unforgettable poem The Night Before Christmas, the joyful song Jingl e Bells and the beloved ballet story The Nutcracker are presented here for the first time in one lavish book with stunning artwork by Natee Puttapipat. This wonderful seasonal selection is the perfect gift – a beautiful book to share at Christmas and treasure for ever. ...Show more
$25.00
AUD
Category: Christmas Books
We have more than fifty versions of this wonderful poem in our library; this is one of our favorites. Margaret Evans Price has a gentle talent. The Santa Claus on the cover, and throughout, is one of the kindest Santas ever imagined. This is a Santa who is appealingly earth bound. This is a facsimile of the 1917 edition. We have die-cut it, as in the original, and the shaped / rounded top makes it especially appealing. This is an ideal first "Night Before Christmas" for a young child. ...Show more
$18.00
AUD
Category: Christmas Books
Santa was coming! Twas bigger than big! No-one loves Christmas more than Pig. And the worlds greediest Pug will stay up all night to get his presents! Includes removable PIG THE ELF window sticker!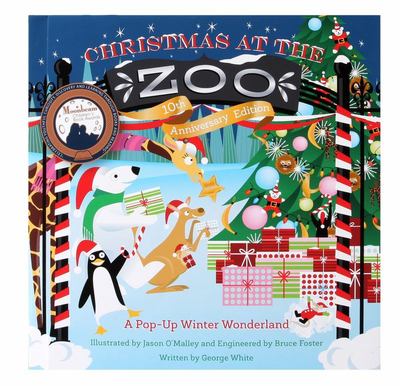 $45.00
AUD
Category: Christmas Books
Excitement reigns as the animals at the zoo decorate their homes in anticipation of of an upcoming visit from Santa Claus. This special 10th anniversary edition is a zoo-rific retelling of the classic "The Night Before Christmas." Full color.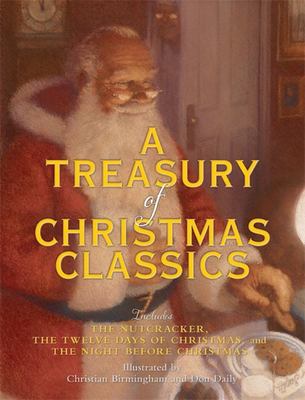 $20.00
AUD
Category: Christmas Books
MOM'S CHOICE AWARDS GOLD AWARD RECIPIENT FOR CHILDREN"S PICTURE BOOKS "The stockings were hung by the chimney with care, in the hopes that St Nicholas soon would be there." Celebrate Christmas with three holiday favorites, The Nutcracker, The Twelve Days of Christmas, and The Night Before Christmas in this exquisite illustrated collection. From E.T.A. Hoffmann's magical, romantic tale to the joyful Christmas carol to Clement C. Moore's cherished poem of St. Nicholas, this magical treasury is filled with love, warmth, and yuletide cheer. ...Show more
$15.00
AUD
Category: Christmas Books | Series: That's Not My
A delightful touchy-feely book with simple, repetitive text, bright, colourful illustrations and textures to touch and feel on every page. Elves are popular at the moment with the Elf on a Shelf series and this title will make a welcome Christmas addition to the list.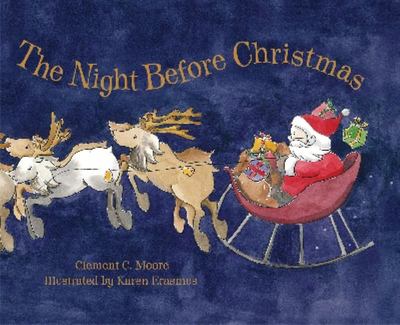 $13.00
AUD
Category: Christmas Books
Nothing so bespeaks Christmas as Clement C. Moore s classic poem. Ted Rand has illustrated it with lush pictures of the era in which it was written. St. Nicholas, resplendent in his suit of red, is the very picture of Moore s jolly old elf. While paying faithful tribute to the smallest detail of the bel oved myth, the artist infuses it with magical new life, creating a holiday treasure that families will share and delight in for generations to come." ...Show more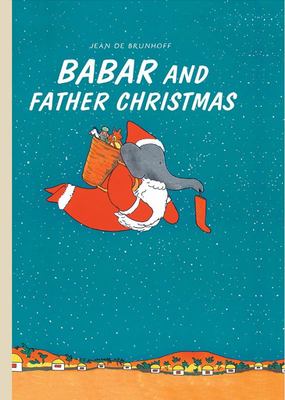 $20.00
AUD
Category: Christmas Books
Babar returns in this unusual and heartwarming Christmas story by Jean de Brunhoff. Babar's children have caught wind of a fellow in Man's country named Father Christmas who brings joy and toys to little children. "If only we could bring him here," they wish. So they write the Christmas saint a letter inviting him to visit them. When they get no reply, Babar, ever the good father, rushes out to find the red-suited one. After much searching, and with the help of a dog named Duck, Babar reaches Father Christmas's workshop in the snow. Can Babar find a way to bring him to Elephants' country? ...Show more
$15.00
AUD
Category: Christmas Books
Christmas is coming! Come and join the fun as four little bunnies set off on an exciting lift-the-flap adventure. With ten little elves hidden under the flaps of this gorgeously festive board book, you'll have to run, run, run if you're going to catch them all! There are lots of Christmassy obstacles al ong the way, from clippy-cloppy reindeer and roaring polar bears to flippy-flappy penguins. Can you help the bunnies get home in time for bed? There will be a BIG SURPRISE waiting for them in the morning! Stuffed with festive frolics, this is the perfect Christmas gift.From the bestselling Laura Hughes, illustrator of We're Going on an Egg Hunt and Hop Little Bunnies, this jolly board book is full of wintry magic and perfect for little hands! ...Show more
$13.00
AUD
Category: Christmas Books | Series: Spot
Spot the dog, everyone's favourite puppy, discovers the wonders of Christmas in this perfect lift-the-flap adventure for toddlers.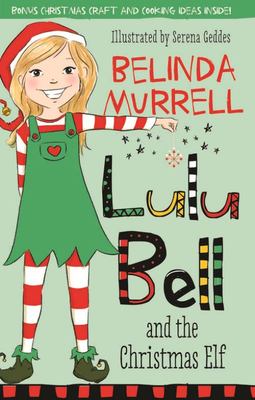 $12.99
AUD
Category: Christmas Books | Series: Lulu Bell
Cooking, a concert, and cricket on the beach it's a Lulu Bell Christmas story! The Bell family are preparing for the best Christmas ever. There are presents to wrap, yummy food to cook and costumes to sew. But Lulu's friends Olivia and Jo are too sad to sing in the school concert because their little ca t Bonnie is missing. Can Lulu cheer them up and help find Bonnie before Christmas Eve? Maybe a special letter to Santa will help. ...Show more