$25.00
AUD
Category: Picture Books
Alice wishes she had someone her own size to talk to. Then one day her wish comes true. Through hope and chance, love and loss, two little ones who need each otherfind each other. A heartwarming story from award-winning author and illustrator Gus Gordon about loneliness, saying goodbye and the value of life-affirming friendships. ...Show more
$27.00
AUD
Category: Picture Books
A brilliantly entertaining 'be-careful-what-you-wish-for' tale that's full of farmyard fun - from the bestselling Julia Donaldson and illustrated by Anna Currey in her charming, classic style.Old Macdonald is cleaning out his farmhouse kitchen when he comes across a dusty old teapot. And no one could be more surprised when a wish-granting genie pops out of the spout. Old Macdonald wishes for a wife, who wishes for a baby. A baby who wishes for a dog, who wishes for a cat, who wishes for some mice! It doesn't take long before the farmyard starts getting very busy, and VERY noisy! Will the genie ever get a break from granting wishes, and find some peace? If only there was someone who could grant him a wish . . . The Teeny Weeny Genie is a magical picture book adventure packed with lots of favourite farmyard animals from Julia Donaldson and Anna Currey ...Show more
$20.00
AUD
Category: Picture Books | Series: Claris
Claris, the chicest mouse in Paris, is setting off on an exciting adventure through the city of lights! Can you find Claris and her friends in fabulous Parisian places such as the patisserie, the florist and the carousel? Look inside to find out! A quarter of a million Claris books in print!     
$25.00
AUD
Category: Picture Books | Series: Monsieur Roscoe Ser.
Learn French with Monsieur Roscoe in Jim Field's debut author/illustrator picture book. Monsieur Roscoe is off on his summer holiday, meeting friends and learning lots of new words in French along the way! Join Monsieur Roscoe as he camps, skis, sails and eats his way through France on the holiday of a lifetime! A fun and colourful picture book from the bestselling illustrator of Oi Frog! and The Lion Inside, Monsieur Roscoe will make learning French exciting for the youngest children. Each new word appears alongside its English translation with a handy pronunciation guide. ...Show more
$17.00
AUD
Category: Picture Books
Everyone loves Bandit, especially Bluey and Bingo! Find out what makes this true blue dad so special in this hilarious and heartwarming book. Bluey has been a phenomenal success since airing on ABC KIDS in October 2018, amassing legions of dedicated fans and taking the coveted position of being the most watched program ever on ABC iView, with over 200 million plays.  ...Show more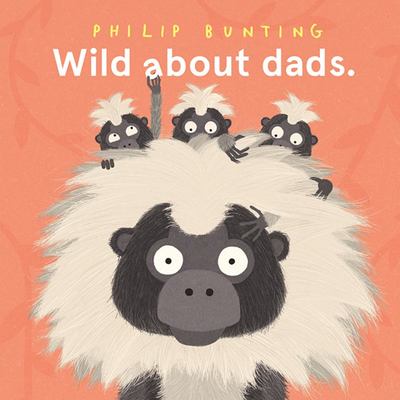 $20.00
AUD
Category: Information Books
Good dads come in many different shapes and species. Get ready to learn a fatherly trick (or ten) from a whole lot of dads, great and small.  
$35.00
AUD
Category: New Picture Books
30 true stories of danger and intrigue, written by a real-life female adventurer. Packed with near escapes and inspirational, re-live jaw-dropping moments from some of history's most intrepid adventurers in this book that will have young readers counting down the hours until bedtime.
$28.00
AUD
Category: Picture Books
From master storyteller Bob Graham comes an adorable and affecting tale about imaginary friends and the bittersweet nature of growing up.   When Ellie is very small, she finds a lovable newborn dragon on a carton of eggs in the grocery store. Ellie calls him Scratch, takes him home, and moves him into h er dollhouse. Her mother can't see Scratch, and her teacher doesn't notice when Ellie brings Scratch to preschool, yet her friends are amazed. Ellie is lucky to have an affectionate, house-trained dragon like Scratch But dragons get quite large as they grow. And Ellie is growing, too, moving from dollhouses to dance parties, not noticing that Scratch's brilliant green scales are beginning to fade a little. . . . Beloved picture-book creator Bob Graham illustrates the joys of imagination and friendship in this touching story. With his signature gentle wit and warm, whimsically detailed illustrations, he captures the bond between girl and dragon, as well as the changes that come with time's passage. A wistful, quietly thought-provoking tribute to the friends who appear when we need them most, even if it's just for a little while.   ...Show more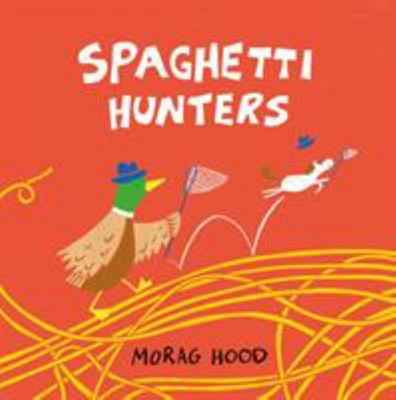 $25.00
AUD
Category: Picture Books
Spaghetti Hunters is a brilliantly funny and wonderfully silly picture book, featuring a duck, a tiny horse and quest for spaghetti, from the award-winning Morag Hood - creator of The Steves, I Am Bat, Aalfred and Aalbert and Brenda is a Sheep.Duck has lost his spaghetti, and Tiny Horse has a plan to sa ve the day. But what exactly do you bring to a Spaghetti Hunt? A spade, a fishing rod, a jar of peanut butter, cutlery and some binoculars, obviously.Searching far and wide, Tiny Horse catches worms, a ball of string, even a snake - but no spaghetti. Disaster! Until Duck consults a recipe book and armed with flour, eggs and a pasta maker, sets about making his own spaghetti.This infectiously comic story encourages reading and home-cooking, teaching children about where food really comes from. ...Show more
Bear in Space
by Deborah Abela; Marjorie Crosby-Fairall
$26.00
AUD
Category: Picture Books
Bear has plans to change his world, one space adventure at a time, and discovers just how far you can go with someone by your side. Bear is different. When he dreams of going into space, the other bears laugh. But Bear has plans to change his world, one space adventure at a time. In space he feels at ho me, but also alone, until something extraordinary happens. He discovers just how far he can go with someone by his side. A richly imagined story that celebrates difference, self-belief and the way friendship and acceptance can empower someone to build a better world.   ...Show more
$30.00
AUD
Category: Picture Books
Mr and Mrs Homeowner have a mouse in their house, and they want it gone. Mr Bosh - big chief mouse-catcher, and Mr Bumble - assistant mouse-catcher (wearing shoes that squeak like a mouse) arrive on the scene. They try all the old tricks: setting a trap, bringing in a (big!) cat, inviting an elephant ro und... but the mouse is always one step ahead. ...Show more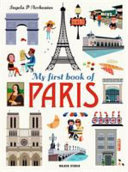 $25.00
AUD
Category: Information Books
Explore the beautiful city of Paris in this stylish big picture dictionary from Ingela P. Arrhenius.   From the banks of the Seine to the top of the Eiffel Tower, there's so much to see in Paris! Visit lively neighbourhoods, famous museums and trendy bistros in this gorgeous picture book from Ingela P . Arrhenius. With striking illustrations of everything from iconic landmarks to the traditional French croissant, this is a stylish gift for any fan of the City of Light. ...Show more