$30.00
AUD
Category: Babies
The perfect gift for a new baby. A beautifully produced board book edition of beloved children's book creator Alison Lester's classic, Kissed by the Moon, packaged in a quality gift box alongside a super-snuggly blanket with satin trim and a beautiful moon and stars embroidered motif. This appealing gi ft set combines the velvety tactile appeal of a blanket for babies to snuggle alongside a board book edition of this classic story to share and treasure. May you, my baby, sleep softly at night, and when dawn lights the world, may you wake up to birdsong. Part poem, part lullaby, this gentle story celebrates a baby's wonder at our beautiful natural world. From much-loved Australian Children's Laureate, Alison Lester, comes a timeless book and gift set to share and to treasure. ...Show more
$20.00
AUD
Category: Babies | Series: The Very Hungry Caterpillar
This soft cloth book with bright, colourful pictures featuring Eric Carle's best-loved creation is sure to make babies smile. Perfect for making snuggle-time extra special.
$14.00
AUD
Category: Babies | Series: Crinkly Book of Aussie Animals Ser.
Discover creatures from the Australian outback. Crinkly material and simple contrast illustrations designed for sensory stimulation and development.

$15.00
AUD
Category: Babies | Series: Friends Cloth Books
A feast for baby's senses The soft, fuzzy cover and cloth pages of this book feature a cheerful elephant accompanied by a happy frog, lion, crab and other animals for baby to identify. A touch of the pages produces an irresistible crinkling sound and a shake reveals gentle rattling. Fabric tabs extendin g from each page provide more stimulation for little fingers as baby rubs, squeezes, and shakes this adorable book. ...Show more

$25.00
AUD
Category: Babies
A USA TodayBestseller! The perfect baby shower gift, birthday gift, or for simply expressing the love you have for the little one in your life! On the day you were born,it was love at first sight. We welcomed you, little one,and held you so tight. For parents, the arrival of a newborn child is an event that offers the promise of never-ending love. Filled with lively illustrations and heartfelt rhyming text, Welcome Little Oneallows parents and children to celebrate and cherish their bond. ...Show more
$15.00
AUD
Category: Babies | Series: That's Not My...
This touchy-feely book features a fuzzy chick to spot and talk about on every page. Babies and toddlers will love turning the pages and touching the feely patches as they try to find their chick. A fun addition to the bestselling That's not my... series, perfect for Easter.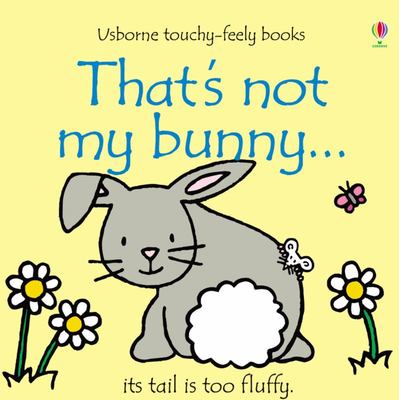 $15.00
AUD
Category: Babies | Series: That's Not My...
Lots of baby bunnies This brightly coloured board book holds enormous appeal for both babies and adults. The very young will love the chance to feel a furry ear, tickle a paw or touch a cottontail. Ages 3-6.
$15.00
AUD
Category: Babies | Series: That's Not My...
 Babies and toddlers will love touching the textured patches as they meet lots of adorable kangaroos. The bright pictures and textures to stroke are designed to help develop sensory and language awareness.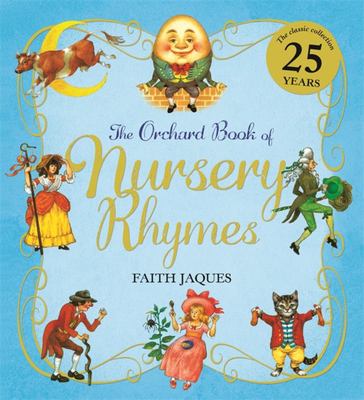 $30.00
AUD
Category: Babies
This classic nursery rhyme collection is the perfect gift for every child. All of the best-loved nursery rhymes are here in this treasury of over 75 rhymes and songs. Introduce children to familiar favourites such as Humpty Dumpty, Jack and Jill and Baa, Baa, Black Sheep. And re-discover classics such as Sing a Song of Sixpence and Little Boy Blue. Beautifully illustrated throughout in Faith Jacque's traditional style. An essential for every child's bookshelf, this is a book to be shared, treasured and enjoyed for years to come. ...Show more
$13.00
AUD
Category: Babies | Series: Miffy
Miffy's uncle has come to visit and is going to take her on a trip. They fly up high and see the world from above. Award-winning UK poet, Tony Mitton, has worked closely with Dick Bruna's Dutch publisher to create new translations for the classic Miffy stories that are true to the books' original voice , and yet have a contemporary feel to the language that makes them appealing to the modern young audience. The translations beautifully convey the warmth and friendliness of the original Dutch whilst maintaining a style that is inimitably Miffy. ...Show more
$23.00
AUD
Category: Babies
Babies will love playing with the crinkly pages in this adorable cloth book and cuddling up to the much-loved characters from the bestselling Hairy Maclary and Friends series by Lynley Dodd. Presented in a beautiful gift box and with silky-textured fabric and two crinkly internal leaves, this the ideal introduction to Hairy Maclary for a newborn. www.hairymaclary.com ...Show more
$10.00
AUD
Category: Babies | Series: Baby's Very First Books
A simple board book with pictures of baby's favourite things to see. The high-contrast images are easy for babies to focus on and the 'soft-touch' cover make this an ideal book for sharing between parent and child.