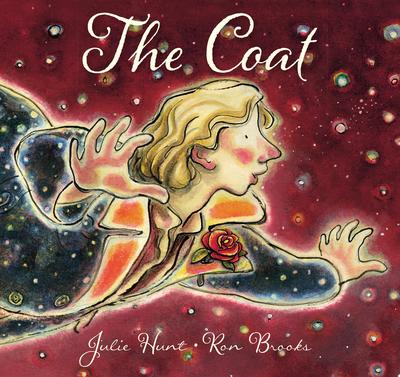 $30.00
AUD
Category: Picture Books
A bold and original picture book that will lift you off your feet and whirl you away The Coat stands in a paddock at the end of a row of strawberries. It is buttoned up tight and stuffed full of straw and it is angry. "What a waste of me " it yells. Then along comes a man. "I could do with a coat like t hat," the man says. Together, swooping and swinging, they travel to the Cafe Delitzia, where the man finds he has magical talents courtesy of the coat, and together they give the performance of a lifetime. ...Show more
Poo Bingo
by Aidan Onn; Claudia Boldt (Illustrator)
$30.00
AUD
Category: Toys | Series: Magma for Laurence King Ser.
Discover all you ever wanted to know about poo - and more - with Poo Bingo! Featuring 24 animals and their uniquely shaped poos, this is the bingo game to end all bingo games. Kids will delight in discovering that wombats poo in cubes and that penguins poo in squirts that are different colours depending on what they've eaten! Be the first to fill your game card with animals and poos to win BINGO! ...Show more
$25.00
AUD
Category: Fiction (8 to 12 years) | Series: Nevermoor
A breathtaking, enchanting new series by debut author Jessica Townsend, about a cursed girl who escapes death and finds herself in a magical world-but is then tested beyond her wildest imaginationMorrigan Crow is cursed. Having been born on Eventide, the unluckiest day for any child to be born, she is b lamed for all local misfortunes, from hailstorms to heart attacks-and, worst of all, the curse means that Morrigan is doomed to die at midnight on her eleventh birthday. But as Morrigan awaits her fate, a strange and remarkable man named Jupiter North appears. Chased by black-smoke hounds and shadowy hunters on horseback, he whisks her away into the safety of a secret, magical city called Nevermoor.It's then that Morrigan discovers Jupiter has chosen her to contend for a place in the city's most prestigious organization: the Wundrous Society. In order to join, she must compete in four difficult and dangerous trials against hundreds of other children, each boasting an extraordinary talent that sets them apart-an extraordinary talent that Morrigan insists she does not have. To stay in the safety of Nevermoor for good, Morrigan will need to find a way to pass the tests-or she'll have to leave the city to confront her deadly fate.Perfect for fans of the Harry Potter series and Neil Gaiman, this fast-paced plot and imaginative world has a fresh new take on magic that will appeal to a new generation of readers. ...Show more
$25.00
AUD
Category: Picture Books
Alice wishes she had someone her own size to talk to. Then one day her wish comes true. Through hope and chance, love and loss, two little ones who need each otherfind each other. A heartwarming story from award-winning author and illustrator Gus Gordon about loneliness, saying goodbye and the value of life-affirming friendships. ...Show more
$25.00
AUD
Category: Fiction (8 to 12 years)
Millions of young readers have loved the World's Worst Children tales and revelled in the World's Worst Teachers with their delightfully dreadful deeds – now prepare for…THE WORLD'S WORST PARENTS! From the phenomenally bestselling David Walliams and illustrated in glorious colour by the artistic genius, Tony Ross. Are you ready to meet the worst parents ever? Sure, some parents are embarrassing – but they're NOTHING on this lot. These ten tales of the world's most spectacularly silly mums and deliriously daft dads will leave you rocking with laughter. Pinch your nose for Peter Pong, the dad with the stinkiest feet in the world… jump out of the way of Harriet Hurry, the fastest mum on two wheels… watch out for Monty Monopolize, the dad who takes all his kids' toys… and, oh no, it's Supermum! Brandishing a toilet brush and a mop, she's out to save the world! With a very special introduction said to be from David's own mum, these ten tales of the most madcap mums and deliciously daft dads will leave you rocking with laughter. ...Show more
$27.00
AUD
Category: Picture Books
A brilliantly entertaining 'be-careful-what-you-wish-for' tale that's full of farmyard fun - from the bestselling Julia Donaldson and illustrated by Anna Currey in her charming, classic style.Old Macdonald is cleaning out his farmhouse kitchen when he comes across a dusty old teapot. And no one could be more surprised when a wish-granting genie pops out of the spout. Old Macdonald wishes for a wife, who wishes for a baby. A baby who wishes for a dog, who wishes for a cat, who wishes for some mice! It doesn't take long before the farmyard starts getting very busy, and VERY noisy! Will the genie ever get a break from granting wishes, and find some peace? If only there was someone who could grant him a wish . . . The Teeny Weeny Genie is a magical picture book adventure packed with lots of favourite farmyard animals from Julia Donaldson and Anna Currey ...Show more
$20.00
AUD
Category: Picture Books | Series: Claris
Claris, the chicest mouse in Paris, is setting off on an exciting adventure through the city of lights! Can you find Claris and her friends in fabulous Parisian places such as the patisserie, the florist and the carousel? Look inside to find out! A quarter of a million Claris books in print!     
$25.00
AUD
Category: Picture Books | Series: Monsieur Roscoe Ser.
Learn French with Monsieur Roscoe in Jim Field's debut author/illustrator picture book. Monsieur Roscoe is off on his summer holiday, meeting friends and learning lots of new words in French along the way! Join Monsieur Roscoe as he camps, skis, sails and eats his way through France on the holiday of a lifetime! A fun and colourful picture book from the bestselling illustrator of Oi Frog! and The Lion Inside, Monsieur Roscoe will make learning French exciting for the youngest children. Each new word appears alongside its English translation with a handy pronunciation guide. ...Show more
$25.00
AUD
Category: Toys
Match the dinosaurs with their skeletons in the latest in our best-selling range of memory games. Discover fascinating facts as you play, from which dinosaurs had feathers (and how this shows they evolved from birds) to what those spikes on triceratops' skulls are really for. Everything we know about di nosaurs today comes from the discovery of bones and fossils. The perfect buy for dinosaur experts! ...Show more
$15.00
AUD
Category: Board
It's Bingo's turn to take Bob Bilby home. Will he have fun with Bluey and Bingo?  
$30.00
AUD
Category: Y.A Fiction | Series: Hunger Games
Ambition will fuel him. Competition will drive him. But power has its price. It is the morning of the reaping that will kick off the tenth annual Hunger Games. In the Capitol, 18-year-old Coriolanus Snow is preparing for his one shot at glory as a mentor in the Games. The once-mighty house of Snow has fallen on hard times, its fate hanging on the slender chance that Coriolanus will be able to outcharm, outwit and outmaneuver his fellow students to mentor the winning tribute. The odds are against him. He's been given the humiliating assignment of mentoring the female tribute from District 12, the lowest of the low. Their fates are now completely intertwined — every choice Coriolanus makes could lead to favour or failure, triumph or ruin. Inside the arena, it will be a fight to the death. Outside the arena, Coriolanus starts to feel for his doomed tribute... and must weigh his need to follow the rules against his desire to survive no matter what it takes. THE BALLAD OF SONGBIRDS AND SNAKES revisits the world of Panem sixty-four years before the events of The Hunger Games, starting on the morning of the reaping of the Tenth Hunger Games. On returning to the world of The Hunger Games, Suzanne Collins said, "With this book, I wanted to explore the state of nature, who we are, and what we perceive is required for our survival. The reconstruction period ten years after the war, commonly referred to as the Dark Days - as the country of Panem struggles back to its feet - provides fertile ground for characters to grapple with these questions and thereby define their views of humanity." ...Show more