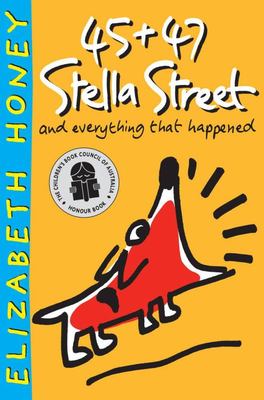 $17.00
AUD
Category: Fiction (8 to 12 years) | Series: Stella Street
Here's 11-year-old Henni's original version of what her gang did when The Phonies moved into their street and started to spoil everything! It's fast and funny and you never know what's going to happen next.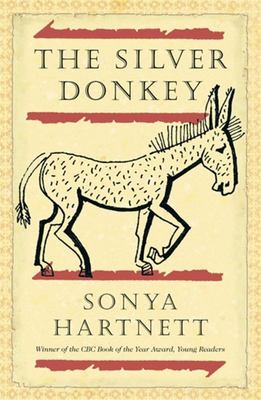 $20.00
AUD
Category: Fiction (8 to 12 years)
One bright spring morning in the woods of France, a soldier, blinded by the war, is found by a little girl named Coco, and her older sister Marcelle. In return for their kindness, the soldier tells the sisters marvellous tales, each story connected to the keepsake he carries in his pocket: a perfect, ti ny silver donkey. As the days pass and they struggle in secret to help the soldier reach home, Coco and Marcelle learn the truth behind the silver donkey, and what the precious object means: honesty, loyalty, and courage. ...Show more
$20.00
AUD
Category: Fiction (8 to 12 years) | Series: Dragonkeeper
In the time of the Han Dynasty in ancient China, a young orphan struggles to fulfill her destiny. Ping has survived her days as a slave at Huangling Palace, but new challenges await her in the desolate mountains of Tai Shan. The aged dragon Danzi is gone, and now it is up to Ping to take care of the bab y dragon, Kai. She does her best, but food is scarce, and she must be constantly on the lookout for her enemies. Things seem to get better when fate leads her back to the Imperial Palace, to the Garden of the Purple Dragon. Yet even within these hallowed walls, Ping and Kai are not as safe as they believe. This story of adventure, action, friendship, and loyalty will have readers cheering for Ping and the young dragon as they embark on their journey of faith and courage. ...Show more
$20.00
AUD
Category: Fiction (8 to 12 years) | Series: Dragonkeeper
Ancient China, Han Dynasty. A slave girl saves the life of an ageing dragon and escapes her brutal master. Pursued by a ruthless dragon hunter, the girl and the dragon make an epic journey across China carrying a mysterious stone that must be protected. This is the story of a young slave girl who belie ves she is not worthy of a name but finds within herself the strength and courage to make this perilous journey--and do what must be done. ...Show more
The Rabbits
by John Marsden; Shaun Tan
$18.00
AUD
Category: Fiction (8 to 12 years)
The Rabbits offers a rich and immensely valuable perspective on the effect of man on his environment. Visually loaded and told with a passion for truth and understanding, The Rabbits aims to promote cultural awareness and a sense of caring for the natural world. A rich and haunting allegory for all age s, all cultures. ...Show more
$20.00
AUD
Category: Fiction (8 to 12 years) | Series: Once
Once I didn't know about my grandfather Felix's scary childhood.Then I found out what the Nazis did to his best friend Zelda.Now I understand why Felix does the things he does.At least he's got me.My name is Zelda too.This is our story. Shortlisted for the Guardian Children's Fiction prize 2010.Shortlis ted for Prime Minister's Literary Award, Children's Fiction, 2011.Winner, Speech Pathology Australia Award, Best Book for Language, 2011. ...Show more
$25.00
AUD
Category: Fiction (8 to 12 years) | Series: Once
Morris Gleitzman's two best-selling novels in one volume for the first time.My name is FelixOnce I saved a girl called Zelda from a burning houseI had a plan for both of usPretend to be someone elseBe safe foreverThen the Nazis came'Haunting . . . dangerous and desperate, full of courage and hope'GUARDI AN ...Show more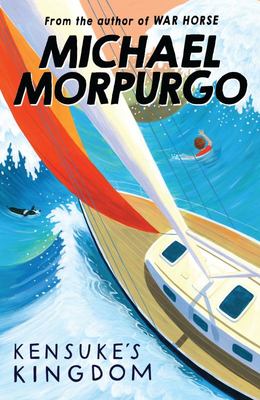 $20.00
AUD
Category: Fiction (8 to 12 years)
Kensuke's Kingdom is a true children's classic by Michael Morpurgo, the creator of War Horse. I heard the wind above me in the sails. I remember thinking, this is silly, you haven't got your safety harness on, you haven't got your lifejacket on. You shouldn't be doing this ... I was in the cold of the sea before I could even open my mouth to scream. Washed up on an island in the Pacific, twelve-year-old Michael struggles to survive on his own. With no food and no water, he curls up to die. When he wakes, there is a plate beside him of fish, of fruit, and a bowl of fresh water. He is not alone ... From the author of War Horse (now a major motion picture directed by Steven Spielberg) comes a stunning children's story - loved by kids, teachers and parents alike. Michael Morpurgo has written more than forty books and won the Whitbread Award, the Smarties Award, the Circle of Gold Award, the Children's Book Award and has been short-listed for the Carnegie Medal four times. Reviewed as 'A dazzling adventure' by The Times. ...Show more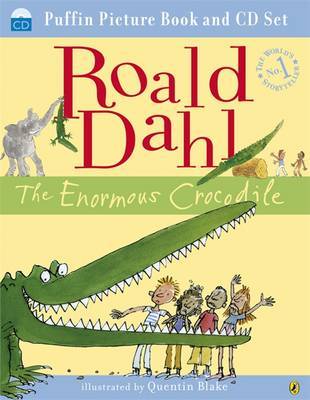 $24.95
AUD
Category: Picture Books with CD's
'I won't be full up until I've eaten at least three juicy children'. The Enormous Crocodile is the greediest creature in the whole jungle and he loves eating children! He's a terrible boaster and thinks he's really smart with his secret plans and clever tricks. But he's not as clever as the other animal s and they plan to ruin his wicked schemes and teach him a lesson he won't forget. ...Show more
$18.00
AUD
Category: Picture Books
Take your place in the Globe Theatre of Shakespeare's day to see seven of his best-loved plays brought vividly to life in Williams' accessible illustrated versions, which include some of the bard's own dialogue and the rowdy remarks of the audience.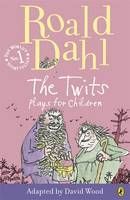 $16.95
AUD
Category: Fiction (8 to 12 years)
A collection of six fun-to-perform playlets based on Roald Dahl's bestselling story. Each short play, based on THE TWITS, highlights the key points in the story and some can be acted by groups of children while others only need a couple of actors. Similar format to the The BFG, and The Witches: Plays fo r Children Adapted by David Wood, a central figure in children's theatre (most recently Goodnight Mister Tom). ...Show more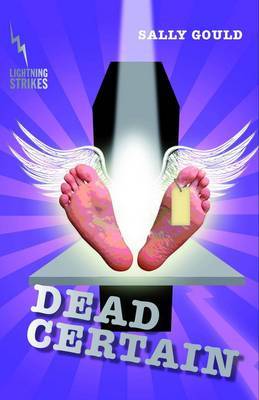 $12.95
AUD
Category: Fiction (8 to 12 years) | Series: Lighting Strikes
At Uncle Jack's funeral, Max discovers he's the only person who knows Jack wanted to be buried next to his dad, not cremated. Max races against the clock to help out his uncle one last time...even if that means stealing the body.