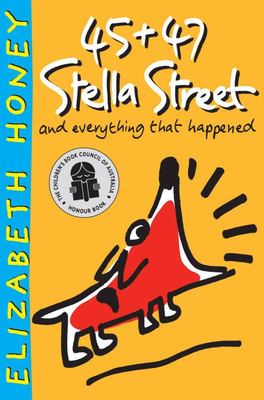 $17.00
AUD
Category: Fiction (8 to 12 years) | Series: Stella Street
Here's 11-year-old Henni's original version of what her gang did when The Phonies moved into their street and started to spoil everything! It's fast and funny and you never know what's going to happen next.  
$18.00
AUD
Category: Picture Books
Take your place in the Globe Theatre of Shakespeare's day to see seven of his best-loved plays brought vividly to life in Williams' accessible illustrated versions, which include some of the bard's own dialogue and the rowdy remarks of the audience.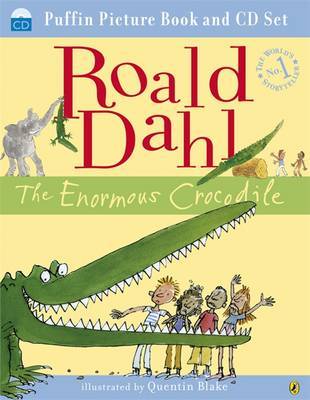 $24.95
AUD
Category: Picture Books with CD's
'I won't be full up until I've eaten at least three juicy children'. The Enormous Crocodile is the greediest creature in the whole jungle and he loves eating children! He's a terrible boaster and thinks he's really smart with his secret plans and clever tricks. But he's not as clever as the other animal s and they plan to ruin his wicked schemes and teach him a lesson he won't forget. ...Show more
$20.00
AUD
Category: Fiction (8 to 12 years) | Series: Dragonkeeper
In the time of the Han Dynasty in ancient China, a young orphan prepares for a difficult journey. Ping has grown to become a skilled Dragon Keeper, but her greatest challenge is yet to come. After rescuing the baby dragon, Kai, from the evil Emperor, she brings him to a safe haven near the border of the Empire. Now, as Kai grows into a restless young dragon, Ping faces a tough decision. She must find a way to take Kai to the ancient haven of the dragons. Following cryptic clues left by the wise dragon, Danzi, Ping and Kai set off on a long and dangerous journey filled with old friends and new enemies. But the biggest surprise awaits them at the end of their travels, when Ping quickly learns that the hardest part of being a Dragon Keeper may be realizing when it's time to let go. With this story of tender friendships and heroic adventure, Carole Wilkinson brings her epic trilogy about dragons in ancient China to a thrilling and satisfying end. ...Show more
The Rabbits
by John Marsden; Shaun Tan
$18.00
AUD
Category: Fiction (8 to 12 years)
The Rabbits offers a rich and immensely valuable perspective on the effect of man on his environment. Visually loaded and told with a passion for truth and understanding, The Rabbits aims to promote cultural awareness and a sense of caring for the natural world. A rich and haunting allegory for all age s, all cultures. ...Show more
$25.00
AUD
Category: Fiction (8 to 12 years) | Series: Once
Morris Gleitzman's two best-selling novels in one volume for the first time.My name is FelixOnce I saved a girl called Zelda from a burning houseI had a plan for both of usPretend to be someone elseBe safe foreverThen the Nazis came'Haunting . . . dangerous and desperate, full of courage and hope'GUARDI AN ...Show more
$20.00
AUD
Category: Fiction (8 to 12 years) | Series: Dragonkeeper
In the time of the Han Dynasty in ancient China, a young orphan struggles to fulfill her destiny. Ping has survived her days as a slave at Huangling Palace, but new challenges await her in the desolate mountains of Tai Shan. The aged dragon Danzi is gone, and now it is up to Ping to take care of the bab y dragon, Kai. She does her best, but food is scarce, and she must be constantly on the lookout for her enemies. Things seem to get better when fate leads her back to the Imperial Palace, to the Garden of the Purple Dragon. Yet even within these hallowed walls, Ping and Kai are not as safe as they believe. This story of adventure, action, friendship, and loyalty will have readers cheering for Ping and the young dragon as they embark on their journey of faith and courage. ...Show more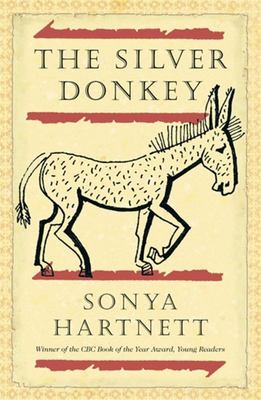 $20.00
AUD
Category: Fiction (8 to 12 years)
One bright spring morning in the woods of France, a soldier, blinded by the war, is found by a little girl named Coco, and her older sister Marcelle. In return for their kindness, the soldier tells the sisters marvellous tales, each story connected to the keepsake he carries in his pocket: a perfect, ti ny silver donkey. As the days pass and they struggle in secret to help the soldier reach home, Coco and Marcelle learn the truth behind the silver donkey, and what the precious object means: honesty, loyalty, and courage. ...Show more
$20.00
AUD
Category: Fiction (8 to 12 years) | Series: Dragonkeeper
Ancient China, Han Dynasty. A slave girl saves the life of an ageing dragon and escapes her brutal master. Pursued by a ruthless dragon hunter, the girl and the dragon make an epic journey across China carrying a mysterious stone that must be protected. This is the story of a young slave girl who belie ves she is not worthy of a name but finds within herself the strength and courage to make this perilous journey--and do what must be done. ...Show more
$20.00
AUD
Category: Fiction (8 to 12 years) | Series: Once
Once I didn't know about my grandfather Felix's scary childhood.Then I found out what the Nazis did to his best friend Zelda.Now I understand why Felix does the things he does.At least he's got me.My name is Zelda too.This is our story. Shortlisted for the Guardian Children's Fiction prize 2010.Shortlis ted for Prime Minister's Literary Award, Children's Fiction, 2011.Winner, Speech Pathology Australia Award, Best Book for Language, 2011. ...Show more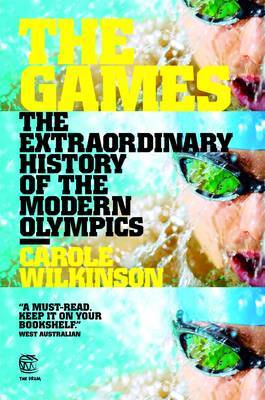 $18.95
AUD
Category: Information Books
It is why we are transfixed by the Olympic Games every four years.The runner who hitched a lift in the marathon. The wrestling match that lasted twelve hours. The men and women who reflect the best and worst in all of us. The funny, bizarre and touching moments that people are still talking about. These are the highs and lows of the modern Olympics. ...Show more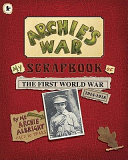 $16.95
AUD
Category: Picture Books
This is a fascinating scrapbook insight to the First World War, as seen through the eyes of a young boy. In 1914, just before the outbreak of the First World War, ten-year-old Archie is sent a scrapbook in the post by his Uncle Colin. In the years that follow, until the war ends in 1918, he writes in th e book and we experience life through Archie's eyes and learn about his world and his family in an exhilarating collage of strip comics, doodles, drawings, cartoon characters, mementoes, photos, thoughts and jokes. It's an astonishing insight into what it was like to be a child at this important moment in history. With its striking scrapbook style - containing flaps and fold-out letters - "Archie's War" is fun, informative and instantly accessible to a young audience. ...Show more