$17.00
AUD
Category: Australian Picture Books
Possum Magic has captivated and enchanted children and adults. Mem Fox's lovable characters, little Hush and Grandma Poss, and Julie Vivas' exquisite illustrations weave a story of pure magic. Continuously in print since it was first published in 1983. Possum Magic is one of Australia's most-loved child ren's picture books.  ...Show more
$25.00
AUD
Category: Picture Books
Alice wishes she had someone her own size to talk to. Then one day her wish comes true. Through hope and chance, love and loss, two little ones who need each otherfind each other. A heartwarming story from award-winning author and illustrator Gus Gordon about loneliness, saying goodbye and the value of life-affirming friendships. ...Show more
$25.00
AUD
Category: Australian Picture Books
Briggs is a much-loved hip-hop artist, screenwriter and producer, working on shows such as Matt Groening's Disenchantment and The Weekly with Charlie Pickering. Briggs won 'Film Clip of the Year' and was shortlisted for 'Artist of the Year' at the 2019 National Indigenous Music Awards. ·Kate Moon is a celebrated artist, mainly in animation Rachael Sarra is an emerging Indigenous artist from Brisbane Fresh, contemporary illustration and design – signifying a new chapter in children's Indigenous publishing.   ...Show more
$25.00
AUD
Category: Picture Books
Windows is an uplifting story of how humanity has pulled together during the Coronavirus pandemic. Written from Patrick's own experience of having to leave the family home due to his son's Duchenne Muscular Dystrophy, Windows shows how five kids from different parts of the world connect and draw strengt h from their communities from behind the safety of their own windows. Heartwarming, hopeful and surprisingly funny, Windows will resonate with families all over the world and become a valuable time capsule of what life was like in 2020.   ...Show more
$25.00
AUD
Category: Australian Picture Books
One day, a parrot appears on the doorstep. His name isJimmy. Dad thinks Jimmy is amazing. He's loud, he's funny and he's full of surprises! But Jack doesn't like surprises. Not at all...  
$18.00
AUD
Category: Australian Picture Books
A factastic tour of Australia from A to Z with award-winning author and illustrator Frané Lessac. Now in paperback! What is the Fremantle Doctor? Where is Qui Qui? And why are some islands named after days of the week? You'll uncover these exciting facts when you explore the A to Z of Australia - from B ondi to Kakadu and all the way to Taronga Zoo. Discover why Australia is one of the most amazing countries in the world! In 2016, it was the Winner of the Crystal Kite Member Choice Award, Australia and New Zealand Division, Society of Children's Book Writers and Illustrators and a Notable Book, Eve Pownall Award for Information Books, Children's Book Council of Australia Awards. Includes high interest facts and full colour illustrations of diverse locations throughout the country. All states are represented, and Indigenous content is included. "A good reminder that there are plenty of natural and man-made sights to enjoy without a passport ... 4/5 stars." Books+Publishing ...Show more
$18.00
AUD
Category: Australian Picture Books
One day, on the banks of a billabong, a very clever dingo caught a wombat ... and decided to make... Wombat stew, Wombat stew, Gooey, brewy, Yummy, chewy, Wombat stew! In this classic Australian picture book, a dingo catches a wombat and wants to cook him in a stew. ...
An Aboriginal Story: Dunbi the Owl
by Pamela Lofts (Compiled by); Daisy Utemorrah (As told by); Children Darby WA Staff (Illustrator)
$17.00
AUD
Category: Australian Picture Books | Series: Aboriginal Story Ser.
This book is based on a story told by Daisy Utemorrah of the Worora people to Aboriginal children living in Derby, Western Australia. The illustrations are adapted from their paintings of her story. She said, "I used to live with my parents in a humpy house. My Grandmother, my aunties and even my Grandp a told me stories from the Dreamtime. I kept the stories till I was old enough to tell children. We want to share our stories with all children so they learn what Aborigines used to do." ...Show more
Found (HB)
by Bruce Pascoe; Charmaine Ledden-Lewis (Illustrator)
$25.00
AUD
Category: Picture Books
This gentle story set in the rugged Australian bush is about a small calf who becomes separated from his family. The little calf is alone and simply wants his mother, sisters and brothers. He can see other animals, and after running to the river, manages to ask some horses if they are his family. The ca lf's family have been taken away in the back of a noisy truck. So begins the little calf's journey to find his family. In Found we share the calf's point of view in an evocative story, accompanied by stunning illustrations. ...Show more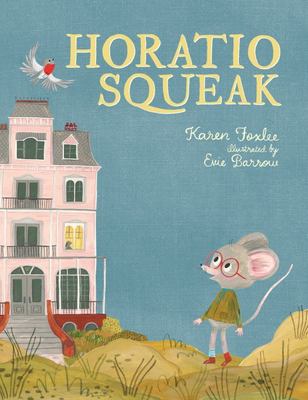 $17.00
AUD
Category: Australian Picture Books
In a very fine house, on a very grand street, Lived the tiniest mouse you could possibly meet. The youngest of twelve, he was timid and slight, But he was always, ALWAYS very polite. When tiny Horatio Squeak is invited to a mysterious party at the top of the stairs, he finds himself in the unexpected co mpany of kittens with dreadfully bright teeth and dreadfully sharp claws. Despite their intimidating appearance, the kittens are welcoming hosts who seem to enjoy Horatio's company. But when they spot a bird in the window, they cannot resist the urge to catch it. As Horatio watches on with horror, he finds the courage to speak out and save the scared bird. With his newfound bravery, Horatio returns home feeling stronger and not nearly so small. ...Show more
$19.00
AUD
Category: Australian Picture Books
"A beautifully illustrated picture book featuring 101 full-colour animal illustrations, each with its very own collective noun - from the 2017 CBCA shortlisted author/illustrator of A-Z of Endangered Animals. A tribe of kiwis? A smack of jellyfish? A wisdom of wombats? Come along an illustrated journey through the animal kingdom with Tasmanian artist Jennifer Cossins. Featuring 101 full-colour animal illustrations, each with its very own collective noun, as well as a brief history of collective nouns, this book will delight children and adults alike."--bookdepository.com. ...Show more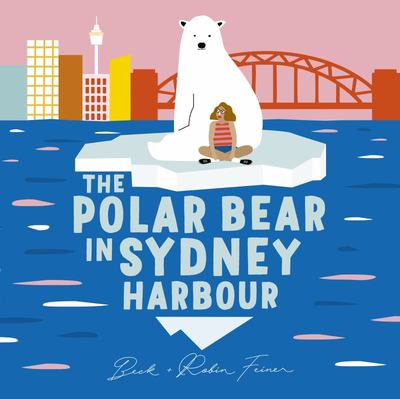 $25.00
AUD
Category: Picture Books
A POLAR BEAR IN SYDNEY HARBOUR? When Hannah spots a polar bear in Sydney Harbour, she knows something isn't right ... But even worse, none of the adults seem to notice him at all. Can Hannah help her new friend find his way back home? From the creators of If I Was Prime Minister comes an empowering and inspiring new picture book about standing tall and shining bright. ...Show more